'The Circle': Each Player Has a Roommate Viewers Don't See
Participating in the social experiment game that is The Circle sounds kind of lonely. Players have no access to the outside world and can only interact with a small group of people who may or may not be who they say they are. Still, while The Circle contestants live in isolation during gameplay, they're not entirely alone. Find out who else is in The Circle cast's apartments while filming the Netflix series — it's not a camera crew.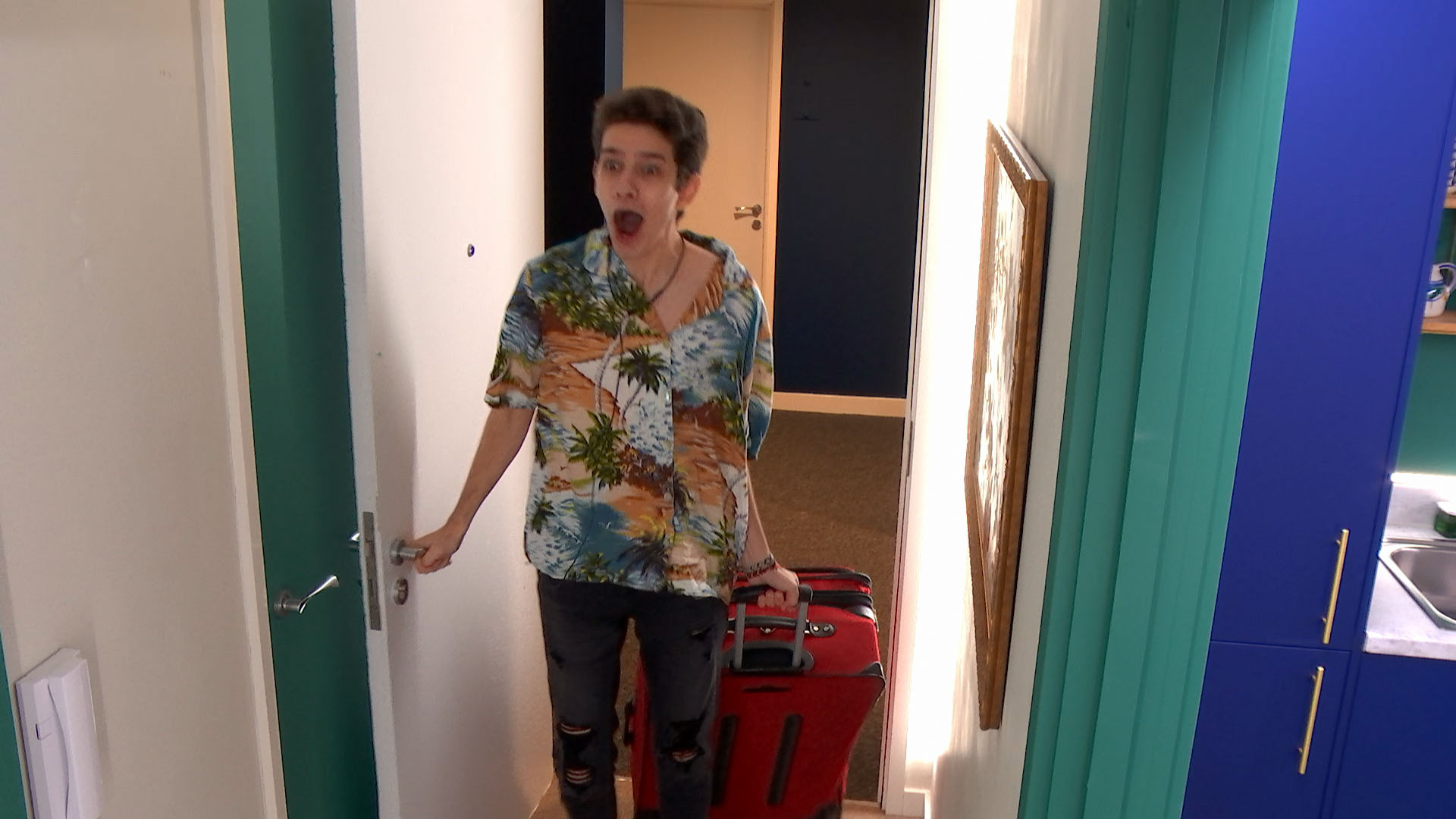 'The Circle' game is played by individuals
Ultimately, the point of The Circle is to win a popularity contest. Players create profiles with pictures and details about themselves. This information can be as accurate or as made up as the players decide. 
"It gives the contestants the opportunity to assume any kind of personality or definition of popular and then use that to try and win the game," The Circle creator Tim Harcourt told OprahMag.com. In some cases, catfishing is what wins people the game. 
Along the way, players form alliances while watching out for red flags and avoiding raising their own. Players are rated each episode from least to most favorite. These rankings decide who the Influencers are, and they determine who stays in The Circle and who gets Blocked. 
'The Circle' Netflix cast have producers in their rooms to relay their messages  
"Circle — message…" Watching the Netflix series, it seems like the technology on the show is voice-activated by the players. But contrary to popular belief, the social media app is controlled by a producer who writes player's messages down as they're dictated.
"I think it's no secret that it's not voice activated," Harcourt explained to Radio Times. "We did look into that right at the beginning, but I think there's a reason why that doesn't work that well because it's really hard." 
Instead, contestants dictate their messages to a producer, who then reads them back. Doing so ensures no one says anything that comes off as offensive or gets misconstrued. 
"[Producers are] sat in the gallery, which is almost like air traffic control," he adds. "There's a desk and a producer for each of the players and they have a relationship with them."
Since a producer manually enters messages into The Circle technology, it takes a lot longer than fans might think. "A player constructs a message, they dictate it, it appears on the screen, we make sure they're happy with it, they send it, the other player receives it, and they're constantly telling us how they feel about things as well," executive producer Toni Ireland adds. "So it's not as quick as your WhatsApp."
Players on 'The Circle' Netflix series can't contact the outside world
Part of competing on The Circle is isolation. Players have to follow a unique set of rules, which includes giving up their cell phones. "This is why I suppose you see the players doing jigsaws or playing Jenga," says Ireland. Of course, The Circle players get to know producers quite well, as they're the only face-to-face contact they have.
RELATED: Netflix's 'The Circle' Wasn't Even Filmed In America, Despite Images Showing Otherwise
Aside from leaving their apartments to go to the gym or jacuzzi, players can't go outside the complex. "Once they're in The Circle, they are part of The Circle," Ireland adds. Keeping all players in one place eliminates the public from finding out who contestants are before the show airs. 
Stream The Circle Season 3 on Netflix.