'The Circle': Lance Bass Reacts to Assistant Lisa Delcampo's Catfish in the Netflix Game Show
The Circle on Netflix upped its game in season 2 when it introduced former NSYNC member Lance Bass to the show. Or did it? Many contestants fangirled hard over the famous singer who supposedly entered the game, causing them to lose focus on strategy, if only temporarily. The performer reacted to the catfish impersonating him on the show in a new YouTube video.
[Spoiler alert: The following article contains spoilers for The Circle Season 2.]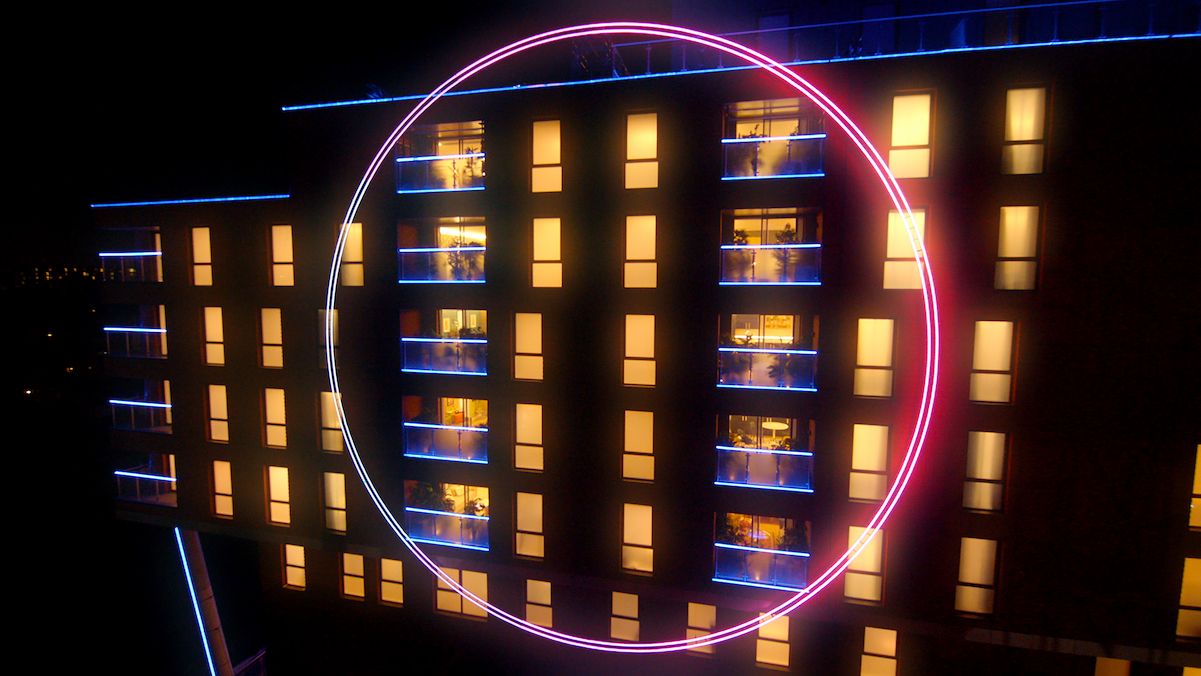 'The Circle' is a social media game show and season 2 just came out
Netflix brought The Circle Season 1 to its audience in January 2020. The show's premise is that contestants vie to become the most popular person in the group, avoid blocking along the way, for a shot at $100,000. They're all separated into individual rooms and communicate only by text messaging through television screens.
Some contestants opt to play as "catfish" personas, thinking that an alternative look and personality will in turn win higher ratings. Season 1 of The Circle had a slew of catfish personas, but no celebrities entered the social media game show.
In season 2 of The Circle, Chloe Veitch from Netflix's other reality television show Too Hot To Handle joined the cast. People initially thought she was a catfish, but later on accepted that it was really the reality star behind the screen.
Another supposed celebrity joined the game as well. But this person had more trouble convincing others that their profile was indeed genuine.
'The Circle' Season 2 introduced celebrity contestant Lance Bass
The reality show threw a curveball at contestants by bringing on "Lance Bass." The person behind the profile, though, was actually Bass' personal assistant Lisa Delcampo. She acted as her boss to win favor in the competition and earn higher rankings.
While she had been working for Bass for over a decade, impersonating him proved to be quite a different skill. Another contestant, and NSYNC super-fan, Khat Bell seemed to catch Lisa in a lie when "Bass" claimed a zippered leather jacket from an NSYNC concert was at his sister's house. Khat made up seeing Bass in the jacket and was impressed with herself in him falling for her trap.
Lisa and Bass reacted to her impersonating him on The Circle in a new video clip.
Lance Bass reacted to his assistant catfishing him on 'The Circle'
Lisa and Bass sat side-by-side in a video reacting to clips of her cat-fishing him in The Circle. Right off the bat, Bass approved of the picture she used of him, which was him holding some cute puppies.
"Off to a good start, I'm not embarrassed yet," he joked.
Next, they watched the scene when Lisa was asked whether she'd donate the prize money to charity if she won the game. Like many viewers thought, Bass said that Lisa should've said yes to that question.
"I couldn't lie and say I'd give it all to charity, because I wouldn't have," Lisa explained. Bass laughed at Lisa saying she would use the money toward an NSYNC tour.
Bass joked: "An NSYNC tour? I'm gonna put up the money for the NSYNC tour? That'd be Justin Timberlake, come on."
As for the Khat scene, Bass approved of Lisa's response. He said that his tour outfits are actually at his sister's place. Furthermore, Bass stated he doesn't remember what he wore to NSYNC concerts decades ago.
The boy-bander claimed if he went in the game, he would catfish as Lisa. Bass explained that people wouldn't want him to win the prize money. Overall, he said he was "pretty impressed" with Lisa's gameplay.