'The Circle': Shubham Goel Wants a Spinoff Series With 1 of His Castmates
"The Circle" became a runaway hit for Netflix earlier this year, and one of its fan favorites is open to a spinoff
"The Circle" has quickly become one of the biggest runaway hits in reality competition show history. After it premiered on Netflix earlier this year, fans fell in love with the contestants and grew to love each of their quirks just as much as their fellow contestants did. Shubham Goel, a self-described hater of social media and everything it entails, became a fan favorite because he remained himself at all times, eventually going on to come in second place.
Now, Goel wants a spinoff of his own with one of his castmates.
What is 'The Circle'?
"The Circle" is a perfectly designed reality competition show for the digital age. Think of it as Big Brother meets Love Island, but with social media. Contestants are locked in their apartments surrounded by cameras, and can only communicate with their fellow competitors via a special app called The Circle.
The twist? You have no incentive to enter the competition and play as yourself, and are free to play as a catfish with someone else's photos.
The goal is to have the most impressive social media presence, build strong relationships with everyone in The Circle, and compete in mini-challenges that give players the upper hand. Every week, the players rank the remaining contestants from most liked to least liked, with the top two vote-getters becoming "influencers" who have the power to "block" — AKA eliminate — someone from The Circle.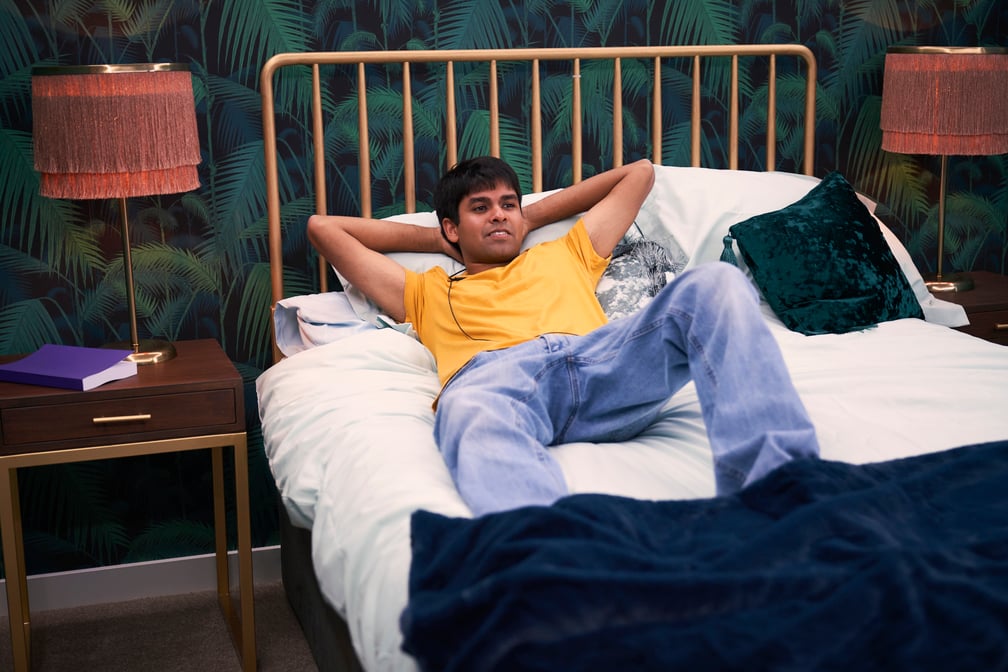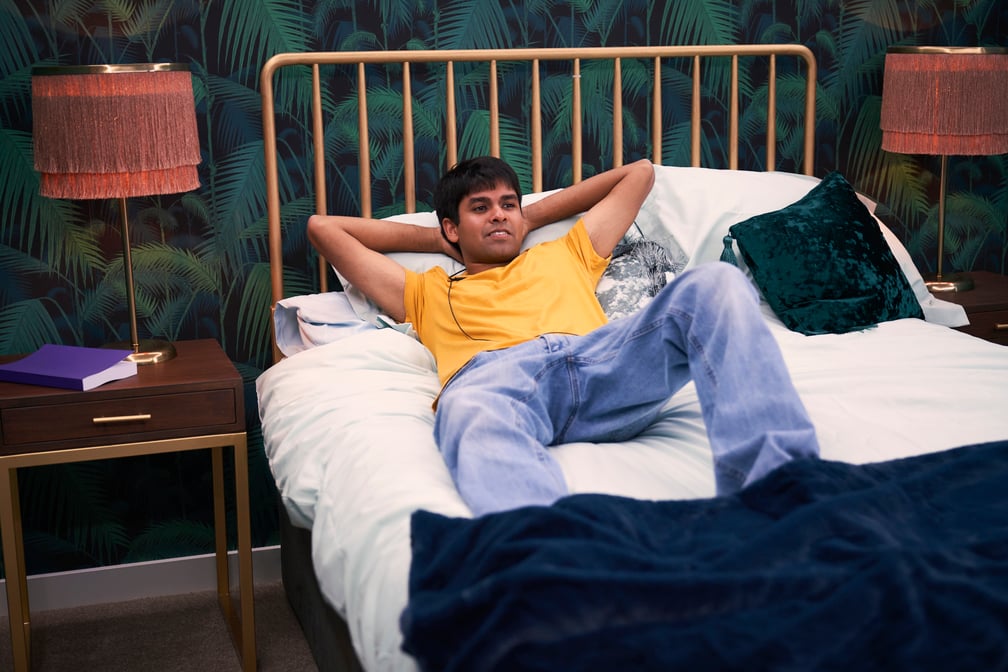 Who is Shubham Goel?
Shubham Goel stole the hearts of millions on The Circle because he set out from the beginning to prove a point: you can be 100% yourself on social media and still earn have love and friendships from those you're connected with. What a concept!
Throughout the competition, Goel almost never upset anyone with his actions, even when he was tasked with eliminating players. He earned the nickname "Shooby" and charmed everyone with his nerdy yet cool attitude and childlike demeanor.
One of the people he struck up a close friendship with in the competition was a girl named Rebecca. The only thing was "Rebecca" wasn't Rebecca at all: her photos and character were being used by Seaburn Williams, the boyfriend of the real-life Rebecca, whose real name is Sami.
The Shubham and Seaburn spinoff we deserve
When Rebecca is revealed to actually be Seaburn at the end of the competition, Goel isn't upset, but rather just dumbfounded. The two struck up a friendship and have remained in touch ever since; Goel even got to meet "Rebecca" earlier this year.
Goel was interviewed by PeopleTV earlier this year and was asked about his relationship with Williams, whom he calls his "best friend for life." "What people don't realize is that [Seaburn] and me were the most similar in The Circle," Goel said. "We built this pure friendship."
When asked if he'd be open to a spinoff show starring the two of them, he had an excited response. "I'm all for that! Any spinoff," he said happily. "If anyone wants to put Seaburn, Joey — anyone! — Chris, Sami, I'll be there in a second! I'd love that."