The Classic 'Houses of the Holy' Track Jimmy Page 1st Wrote as an Instrumental
When rock fans sing the praises of Jimmy Page, they usually start with the Led Zeppelin mastermind's guitar heroics. And there's plenty to praise, whether you're talking about his epic "Whole Lotta Love" riff or his solos on "Stairway to Heaven" and "Achilles Last Stand."
But you can't discuss Page's impact on rock without getting into his songwriting and production work. When you hear the drums of John Bonham or bass of John Paul Jones crystal-clear on a Zep track, remember it's Page who produced all the records.
On the composition side, Page had a hand in about 99% of Led Zeppelin songs. (He even penned some lyrics along the way). Whether you prefer pure rock swagger ("The Rover"), ballads ("The Rain Song"), or epics ("Kashmir"), Page delivered plenty for fans to savor.
In some cases, Page constructed guitar-based songs with the intention of them staying instrumentals. "Ten Years Gone," his classic Physical Graffiti composition, was one such track. Another came on Zep's previous release, Houses of the Holy.
Jimmy Page wrote 'The Song Remains the Same' 1st as an instrumental opener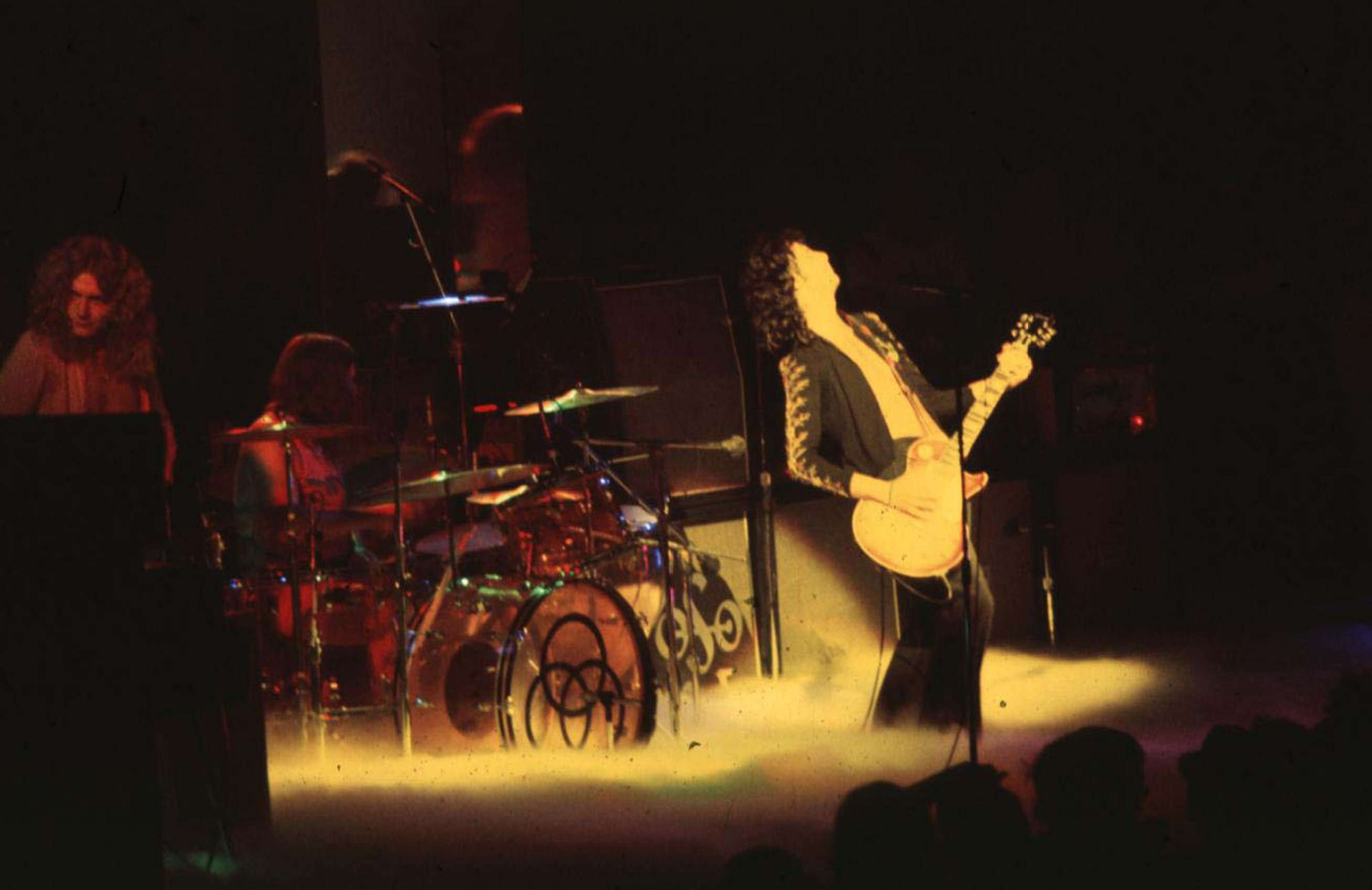 How would Page and his bandmates follow Led Zeppelin IV (1971)? That was the question on every rock fan's mind when they heard the Zep was working on a follow-up. And when they picked up copies of Houses of the Holy two years later they got their answer.
In brief, the Zep didn't try to go heavier than "Black Dog" and "Rock and Roll" or try to top "Stairway." The band shifted gears on several levels, with even a few departures into funk and reggae. And "The Song Remains the Same" kicked off the festivities.
The Houses of the Holy opener is one of Page's monuments to the guitar. In interviews over the years, Page has spoken of constructing compositions for a "guitar army" of his making. His idea was to build a symphony with different guitars using different effects making up the orchestra.
He got there with "The Song Remains the Same," a track he didn't intend to have vocals when he wrote it. "It was originally going to be an instrumental," he told Brad Tolinski in a 1993 Guitar World interview. "An overture that led into 'The Rain Song.'" Indeed, early on Page was calling it "The Overture."
Page joked about Robert Plant rushing to add lyrics when he heard it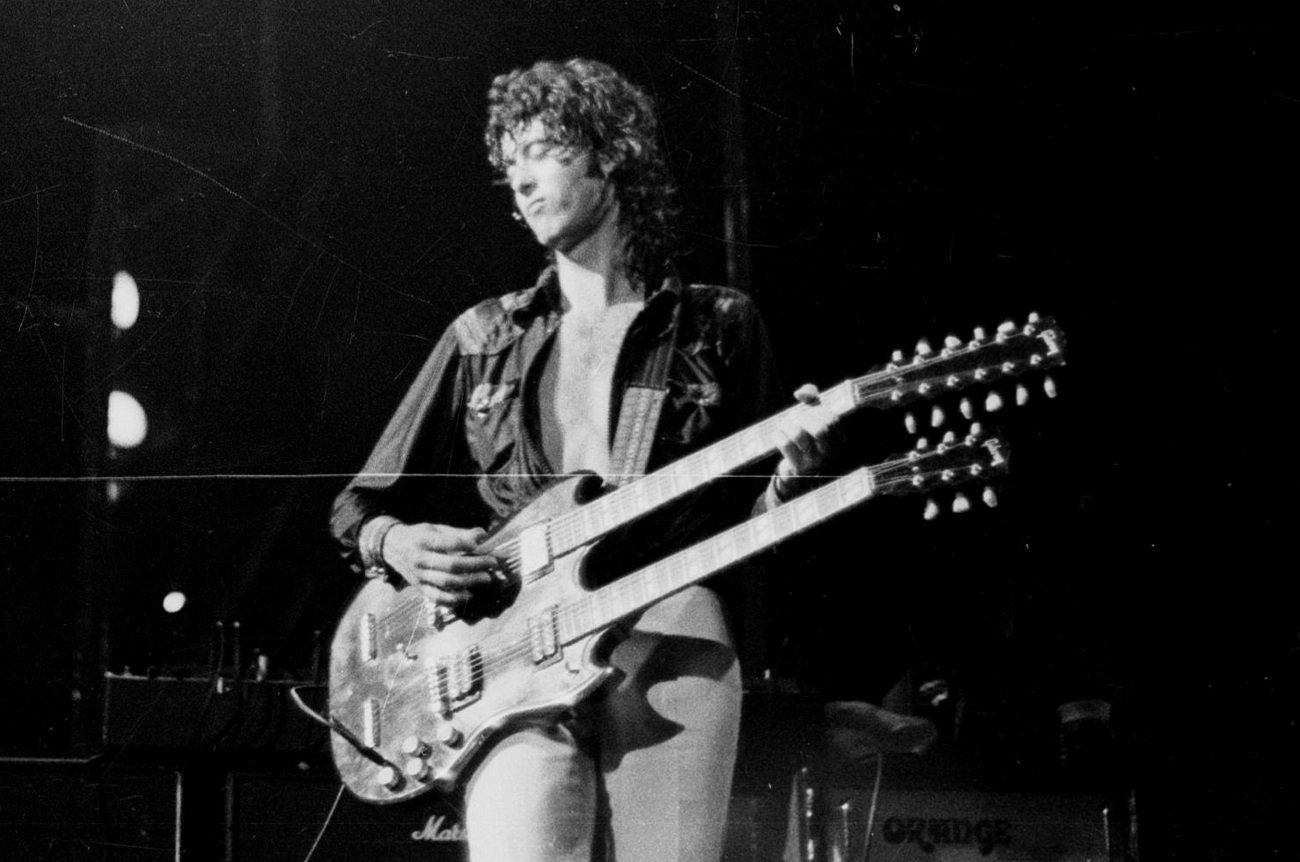 Page and vocalist/lyricist Robert Plant started writing songs together on Led Zeppelin II and never looked back. After a few albums, Page began to marvel at how well Plant's lyrics matched the music he and his bandmates had written. (A great example is "Stairway to Heaven.")
With "The Song Remains the Same," Page joked about Plant hearing it and making his case to add vocals. "I guess Robert had different ideas [about it staying an instrumental]," Page told Guitar World. "You know, 'This is pretty good — better get some lyrics, quick!'" (Plant also suggested slowing the song down in the middle.)
As he did on "Ten Years Gone," Plant found a way to match the images and words to Page's music. "California sunlight, sweet Calcutta rain," and "Honolulu starbright" go perfectly with the brightness of Page's shimmering guitar work. In the 1976 concert film of the same name, Plant used "The Song Remains the Same" as the backdrop to his fantasy sequence.