'The Cleveland Show': Why Seth MacFarlane Stopped Voicing Tim the Bear
The Cleveland Show was a Fox animated TV show. The series is the creation of Family Guy creator Seth MacFarlane. MacFarlane created, and executive produced the series; he also provided voice-over work, including the role of Tim, the Bear. However, toward the latter seasons, he stopped voicing Tim, find out why.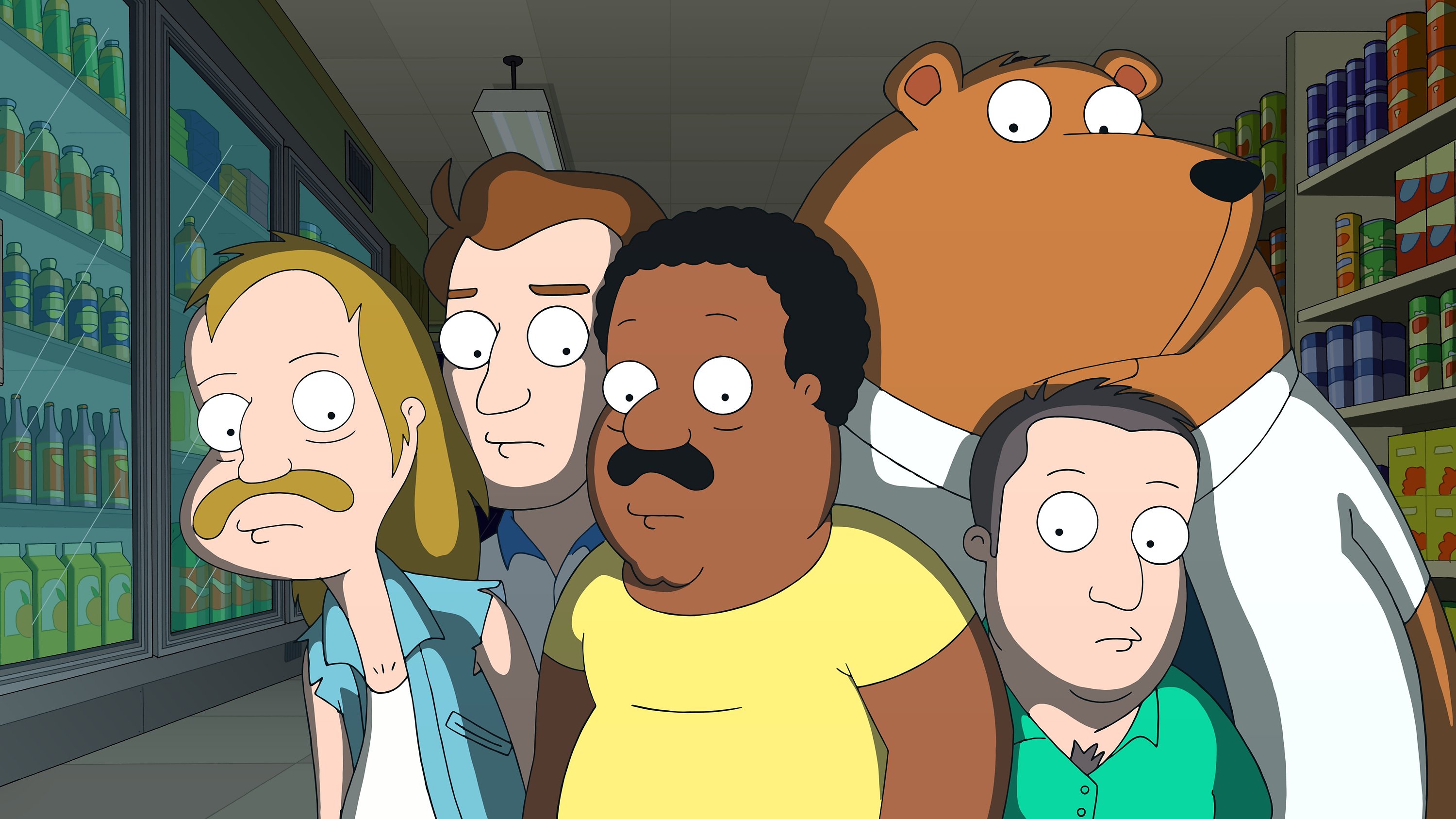 'The Cleveland Show' Seth MacFarlane's busy schedule kept him from voicing Tim the Bear
In September 2009, The Cleveland Show premiered on Fox. The spinoff focuses on the Family Guy character Cleveland Brown (Mike Henry), seeking a fresh start in Stoolbend, Virginia. When Cleveland isn't dealing with the chaos at home with his wife Donna Tubbs (Sanaa Lathan) and their blended family, he's getting into trouble with his friends.
One of his pals is Tim, a talking bear. MacFarlane voiced the character from the pilot episode until the third season. According to IMDB.com, MacFarlane departed the role to focus on filming his movie Ted, coincidentally about a teddy bear come to life.
Tim the Bear's personality
Tim is one of the new friends Cleveland meets upon his return to Stoolbend. He works alongside Cleveland at Waterman Cable and is also his next-door neighbor. Tim lives in Stoolbend with his wife Arianna (Arianna Huffington) and their son Raymond (Nat Faxon).
The bear patriarch is conservative and often expresses his religious opinions. However, Tim often breaks his values when out with his friends. He, Cleveland, and the rest of the gang gather at their favorite bar to drink and devise a wacky plan. Although Tim is mild-mannered, he's been known to get aggressive.
Jess Harnell took over the role
After MacFarlane's departure, Tim continued to be a prominent fixture in the series. Jess Harnell took over the role in 2011. Harnell is a famous voice actor whose resume includes many animated films and TV series. One of his most memorable roles is as Wakko Warner on Animaniacs.
RELATED: 'Family Guy' Reportedly Dropped From Adult Swim Lineup
Harnell voiced Tim the Bear until The Cleveland Show's cancelation in May 2013. Although Harnell's tenure wasn't as long as MacFarlane's, Tim would become another of his famous roles. Fans can continue to hear Harnell and MacFarlane as Tim thanks to reruns of The Cleveland Show on FXX and Comedy Central and by streaming episodes on Hulu.