'The Clone Wars': Why Do Ahsoka's Clone Troopers Have Special Armor in Season 7?
The Clone Wars Season 7 is coming this Friday, Feb. 21. It'll be the beginning of the end, as it's the start of the final season of the beloved series. It takes place before Revenge of the Sith and coincides with events that happen at the end of the movie, like Order 66 and Anakin's fall to the Dark Side.
The trailer is very epic and does its job of getting fans hyped up for the final season, but it also shows Clones in special armor. Armor that sort of looks like Ahsoka Tano's facial markings and colors. Even though the former Padawan has been away from the Order, the Clones still honor their commander. Spoilers and brief overview ahead for The Clone Wars Season 7.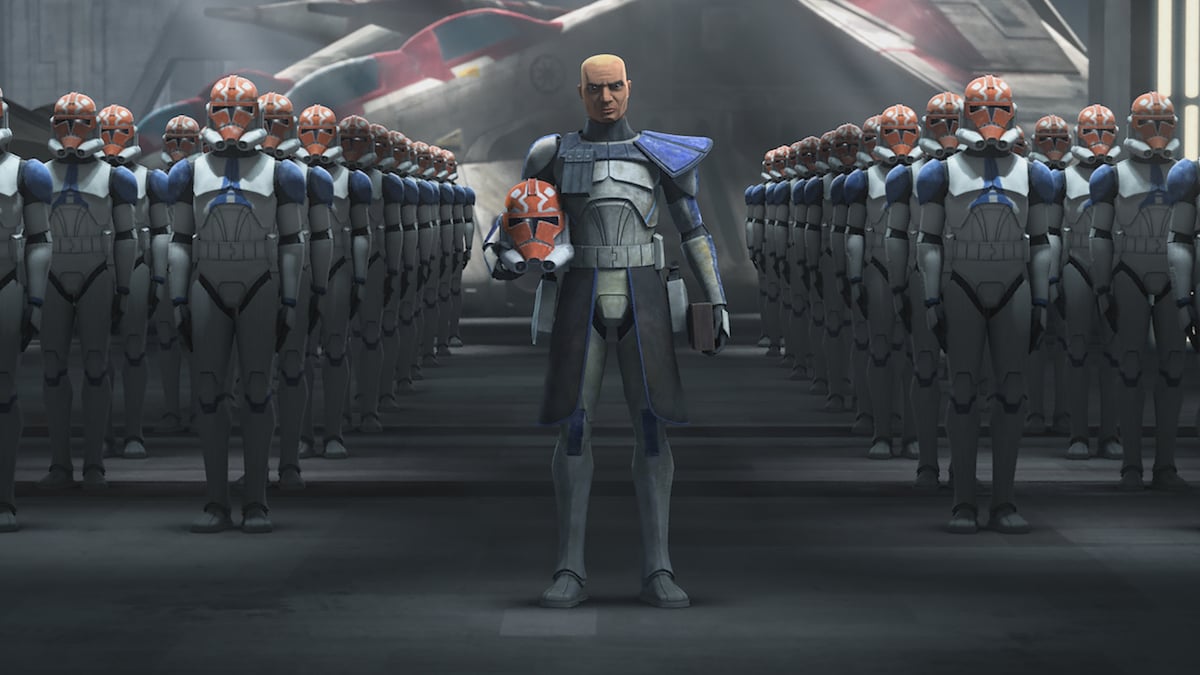 Ahsoka briefly teams up with Anakin Skywalker and Obi-Wan again in this final season
At the end of Season 5, Ahsoka, unfortunately, leaves the Jedi Order after being framed for bombing the Jedi Temple, getting expelled from the Order, and losing trust in the Jedi. It's a very tough choice for her since she's so attached to Anakin, but she knows it's the right decision for her.
So, going into Season 7, Ahsoka was spending time in the underworld of Coruscant. In previous storyboards, she was helping out a mechanic, so that might be what fans see her do when the first episode premieres on Feb. 21. But in that time, Bo-Katan recruits Ahsoka to help her with issues back on Mandalore. Since Ahsoka was a friend to Satine (Bo-Katan's late sister), she knows Ahsoka would help her. Maul has escaped Darth Sidious' hold over him and is now in control of Mandalore again. Bo-Katan wishes to overthrow his rule of her home planet. 
Ahsoka knows that defeating Maul is very important to Obi-Wan, and Anakin by extension. She brings this opportunity to them, and they set off on a mission, like old times. However, it doesn't play out how they want it to since Yoda urgently calls Anakin and Obi-Wan back to the war to rescue Palpatine. This is the beginning of Revenge of the Sith when the two are breaking the Chancellor out from General Grievous' clutches.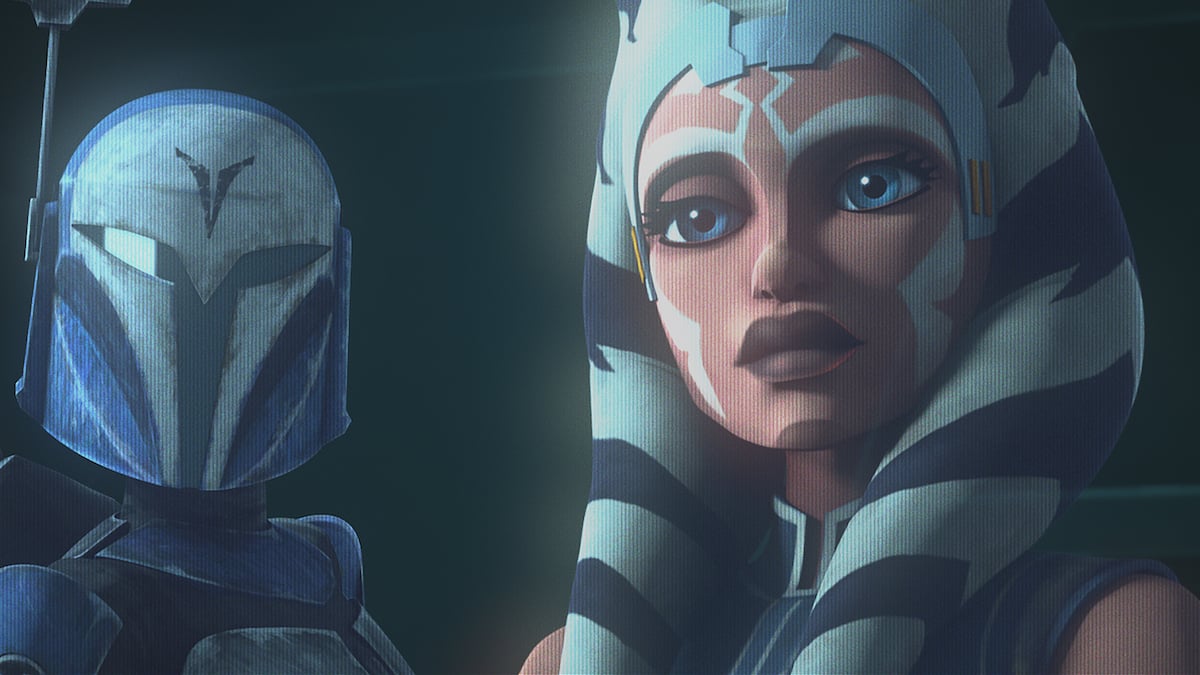 Anakin gives Ahsoka a troop, and they pledge their allegiance to Ahsoka with special suits
As we know, Ahsoka isn't on that mission with them because she still has a fight to win on Mandalore. But, Anakin won't leave his former Padawan unprotected when he's called off. She is going against Deathwatch and Maul, so she'll need all of the help she can get. So, Anakin gives her a squadron of Clone troopers. 
It's not just any group of Clones either. It's half of the 501st Legion, which is the troop Anakin and Ahsoka commanded regularly in the Clone Wars. And what makes it all the more special is the fact that they pledged their allegiance to Ahsoka by painting their armor. Their helmets are orange and have her facial markings, which also goes with her lekku since the rest of their armor is blue.
"The doors open and they all salute," Dave Filoni said at the "Ahsoka's Untold Stories" panel at Star Wars Celebration Europe in 2016. "It's this moment and you see what was a little girl standing there and now she's grown and she has command of this whole thing." It's a pretty grand gesture to honor their former commander coming back to lead them once more.
Captain Rex, a close companion to Ahsoka as well, is a part of this section of the 501st that are going with them to Mandalore. As Dave Filoni, Supervising Director for The Clone Wars said this all perfectly explains why neither Ahsoka or Rex is in Revenge of the Sith. 
Ahsoka and her squadron of Clones go to fight in the Siege of Mandalore
Without giving too much more away, Ahsoka and Rex go to fight in the Siege of Mandalore. They fight against Maul's battalion of Mandalorians, and as the trailers show, it'll be an epic battle. Ahsoka even faces off against Maul, which adds more meaning to their meeting with the former Sith in Star Wars Rebels Season 2. 
As we already know, the Jedi and the Republic lose in the end. Palpatine calls in Order 66, which is code for the Clones to slaughter the Jedi. Sidious takes over as Emperor of the new Galactic Empire, and the world of the original Star Wars movies starts to take form.
Fans get a little more insight into how the rebels came to be and how Ahsoka's story lives on in Star Wars Rebels, but the finale of The Clone Wars will show another side to the final moments of the war and how Ahsoka and Rex escape.