'The Courtship' Episode 2: Nicole Rémy Sends Two More Suitors Home
Two more suitors went home at the end of 'The Courtship' Episode 2. Find out who survived the Farewell Ball.
Nicole Rémy is whittling down her list of suitors. The star of NBC's Regency-themed dating show The Courtship sent two more men home in the March 13 episode. But before that happened, the 13 remaining candidates did their best to impress Rémy, as well as her family and best friend, whose opinions play a big role in who gets one-on-one time with her.  
[Warning: This article contains spoilers for The Courtship Episode 2.]
Three suitors take a dip in the lake in 'The Courtship' Episode 2 
The Courtship began with 16 single men competing to win the heart of Rémy, a former NFL cheerleader turned software engineer from Seattle. In the series premiere, three men went home: Caleb Ward, Lewis Echavarria, and Jarrett Schanzer. That left 13 eligible bachelors still in the running to charm Rémy – and her very discerning court.
Episode 2 began with a boating outing with Rémy, her parents, her sister, and her best friend. But three bachelors – Christian Lee Cones, Lee Chapman, and Derek Kesseler – were stuck in a boat on their own, inspiring them to take a Mr. Darcy-esque dip in the lake in an attempt to impress Rémy. 
Afterward, everyone enjoyed a picnic on the castle lawn, with the suitors competing to get facetime with Rémy. They also wanted to impress her parents, who would choose which suitor would get to go on a coveted date with their daughter. Ultimately, they selected Dan Hunter, and he and Rémy shared a kiss during their time alone together. Rémy described it as a "cloud 9 date." 
Five men were on Nicole Rémy's dance card at the end of the episode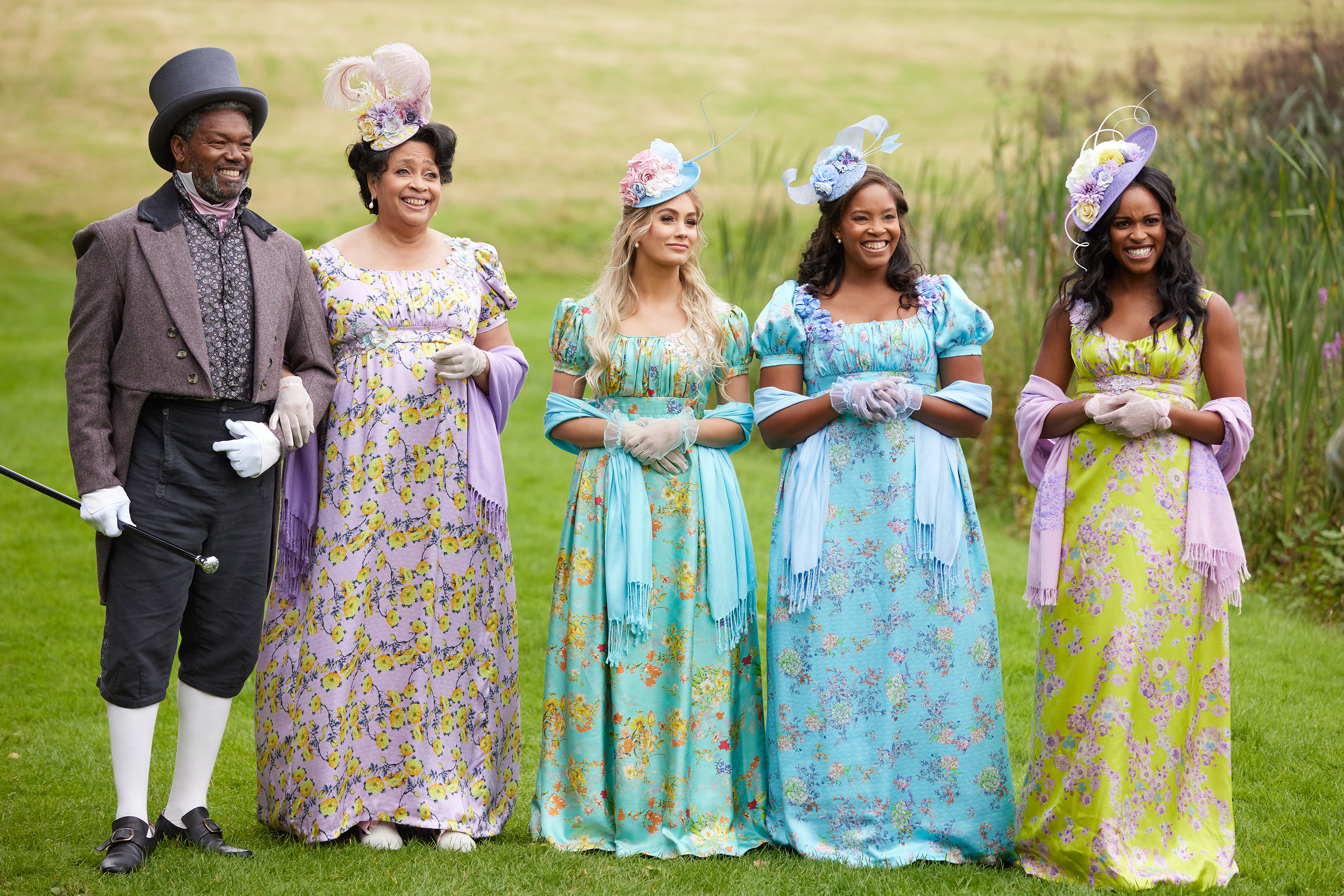 As the episode drew to a close, Rémy had to choose who she was going to send home. At the Farewell Ball, she put five men on her dance card. Of those five, three would get to continue on The Courtship, while two would end up going home. 
"I know I'm going to break a few more hearts tonight," she said. 
Ultimately, Rémy decided to dance with Captain Daniel Kim, Charlie Mumbray, Chandler "Chan" Luxe, Kesseler, and Cones. (Kim and Luxe were both on the dance card in episode 1 as well.) 
Some of the men worried that they hadn't been able to spend enough time with Rémy, even though they might have impressed her court. 
"I think I've got the family on side," Mumbray said in a confessional. "I just now need to get Ms. Rémy on side."
Derek Kesseler and Chandler Luxe go home in 'The Courtship' Episode 2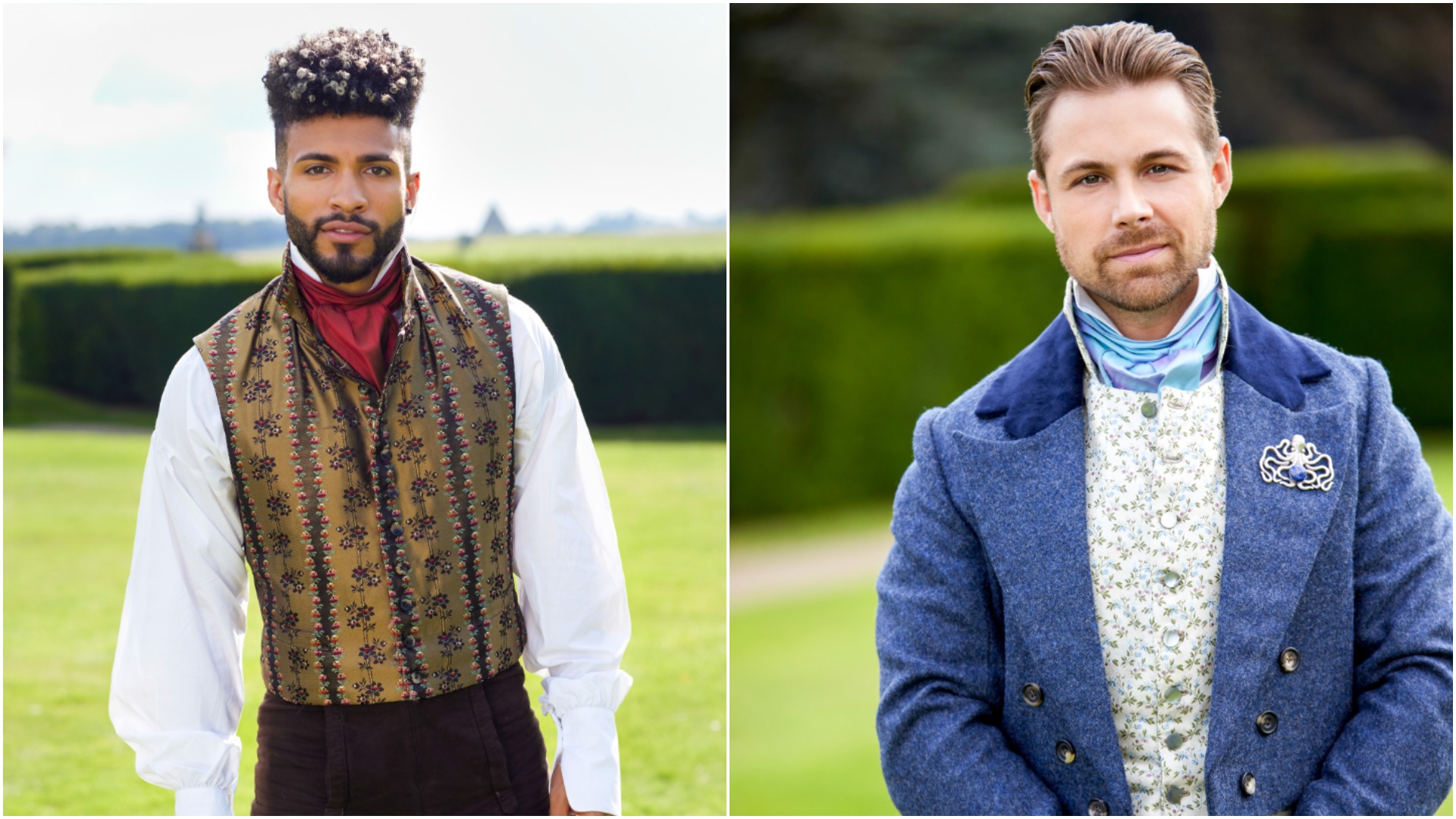 Mumbray got the first dance with Rémy. She admitted to the personal trainer from Kent, England – who'd successfully charmed her parents during the picnic – she didn't yet know him that well. Still, she thought there was potential. He got to stay and went up to the balcony with the other suitors. 
Next, she twirled around the dance floor with Cones. She confessed that she'd only put him on her dance card because she wanted a chance to spend more time with him. He too was safe from elimination. 
Unfortunately, things didn't go so well with Luxe, who squeaked by in last week's elimination. This time, Rémy told him that she had noticed he was doing more to make her feel special. But it just wasn't enough. 
"I hate to say it, but this is going to be farewell," she told him. 
Next up were Kim and Kesseler. Both men apologized to Rémy for perhaps focusing more on her family than on her. But she couldn't choose both. Of the two, one would be taking a carriage ride away from the castle at the episode's end. 
Rémy told Kim she appreciated how open he was with her parents. "If you can show that vulnerability to my parents, I think you can show it to me too." She wanted him to stay. 
Unfortunately for Kessler, that meant he was going home. Though she found him attractive, she felt she had a deeper connection with the other suitors. 
"I'm definitely disappointed," he said after his last dance with Rémy. "My one regret is I didn't go after it hard enough … She really didn't get to know the depth of who I am."  
The Courtship airs Sundays at 8 p.m. ET on NBC. Episodes stream the next day on Peacock and Hulu. 
Check out Showbiz Cheat Sheet on Facebook!