'The Courtship' Spoilers: Who Goes Home in Episode 1?
The Courtship is NBC's new dating show that brings Regency-era style to the traditional dating show setup. The first episode of The Bachelorette/Bridgerton hybrid begins with viewers getting introduced to Nicole Rémy, her parents, her sister, and her friend — all of whom will help her find the man of her dreams. So, who goes home first? Here are The Courtship spoilers for episode 1.
[Spoiler alert: The Courtship spoilers ahead regarding who goes home in episode 1.]
NBC's 'The Courtship' cast includes 16 men vying for Nicole Rémy's love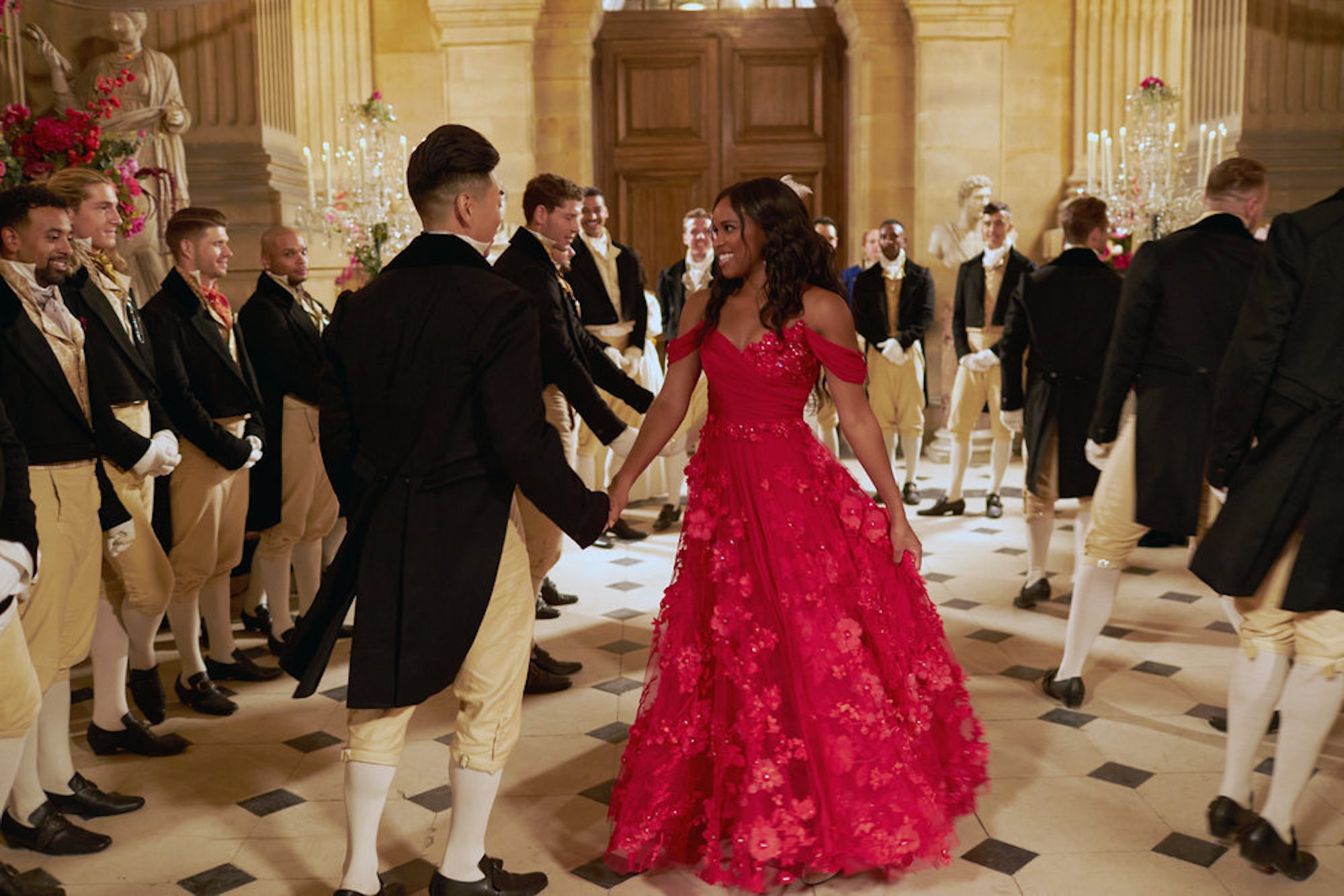 The Courtship brings 16 men in Regency-era clothing to court Nicole Rémy. Nicole is a 26-year-old software engineer from Lakewood, Washington, and she has a background in architectural design. TV Insider notes she has a degree from the University of Southern California and was also part of the USC Song Girls dance team. Additionally, she spent two seasons dancing for the Seattle Seahawks before leaving in July 2020.
Prior to getting cast as the lead in The Courtship, Nicole was supposed to make an appearance on Matt James' season of The Bachelor. She didn't appear on the show, though.
Now, on NBC's dating show, she brought her parents to help her decide who she'll get engaged to at the end. Additionally, her friend, Tessa Cleary, and her sister, Danie Baker, are there to help. Nicole's parents, friend, and sister helped pick the first six men of The Courtship cast for her to go on a group date with.
'The Courtship' spoilers: Which 3 men went home in episode 1?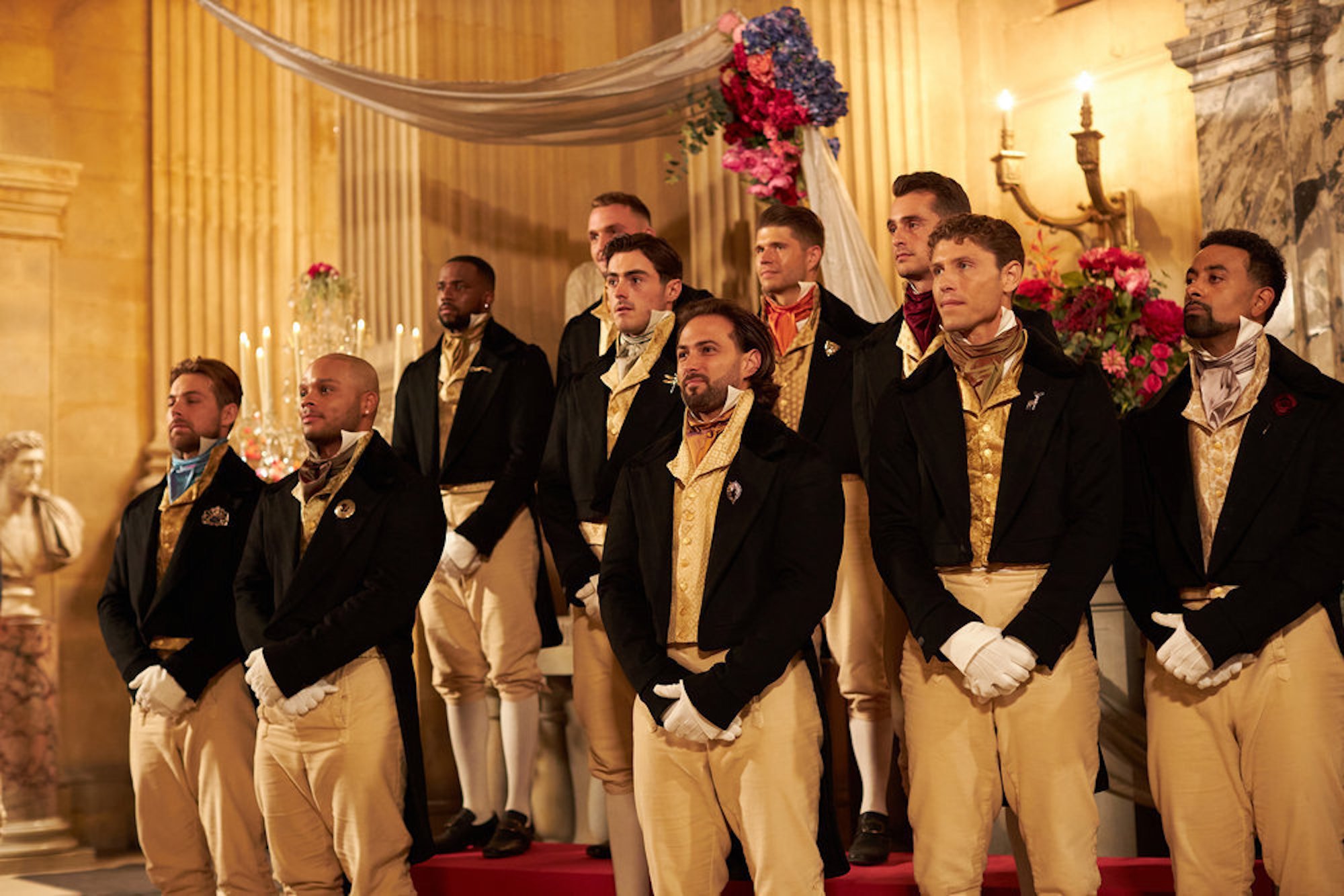 The Courtship spoilers are here for episode 1 — and three of the 16 cast members vying for Nicole Rémy's love went home.
First, Nicole's family and friend picked six men for the group date. Dr. Jarrett Schanzer, Captain Danny Kim, Peter Saffa, Caleb Ward, Chandler "Chan" Luxe, and Derek Kesseler went on a date with Nicole first — and it seemed to go well. Next, Nicole picked one man to go on a one-on-one with. She chose Daniel Bochicchio.
Daniel is a real estate agent from Staten Island, New York, and he felt extremely nervous about the date. Despite his nerves, he and Nicole hit it off and kissed under fireworks.
When it came to the elimination, Nicole chose six men to have a traditional dance with. As she danced with them, she spoke to them about her expectations moving forward — and she'd tell them if she wanted them to stay or if she wanted them to leave. Nicole chose Lewis Echavarria, Captain Danny Kim, Chandler "Chan" Luxe, Peter Saffa, Caleb Ward, and Dr. Jarrett Schanzer to dance.
Nicole decided to keep Chandler Luxe, Danny Kim, and Peter Saffa. She sent home Caleb Ward, Lewis Echavarria, and Jarrett Schanzer. Her goodbye with Jarrett was the most awkward of them all, as he offered her a gift that she refused. He then walked out telling Nicole she was making a huge mistake.
When does NBC's dating show air? How can fans watch?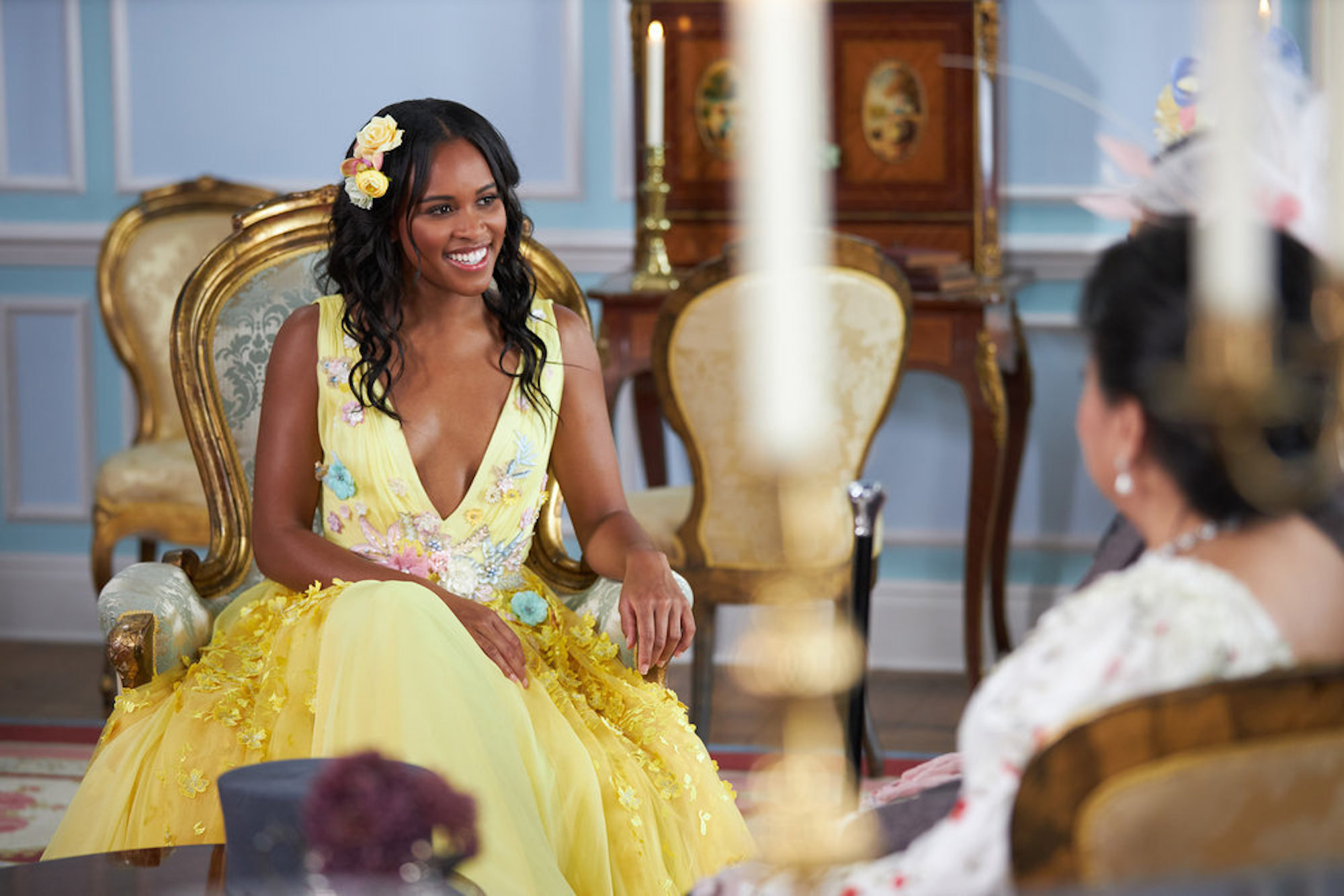 Next week, it looks like the men will have to compete in Regency-era activities for Nicole's love. So, when does The Courtship air? And how can fans watch the NBC dating show?
The Courtship airs every Sunday at 8 p.m. EST on NBC. Those without cable can still watch the premiere live using Fubo TV or Sling TV. Fans with Peacock can catch the premiere and other episodes the day after they air. All three of these services have free trials, and NBCUniversal directly owns Peacock.
We look forward to more of The Courtship's spoilers next week!
Check out Showbiz Cheat Sheet on Facebook!
RELATED: 3 Women from Clayton Echard's Season of 'The Bachelor' Who Would Be Perfect on 'The Bachelorette'