Is 'The Courtship' On Tonight? New Episodes Now Airing on USA Network
Low ratings prompted a schedule change for 'The Courtship.' New episodes now air Wednesdays on USA Network.
Looking for a new episode of The Courtship tonight on NBC? You won't find one airing on March 20. But that's not because the show has been canceled. The new Bachelor-meets-Bridgerton dating series has changed time slots. Though the show's first two episodes aired Sundays on NBC, future installments will air Wednesdays on USA Network. 
'The Courtship' moves to USA Network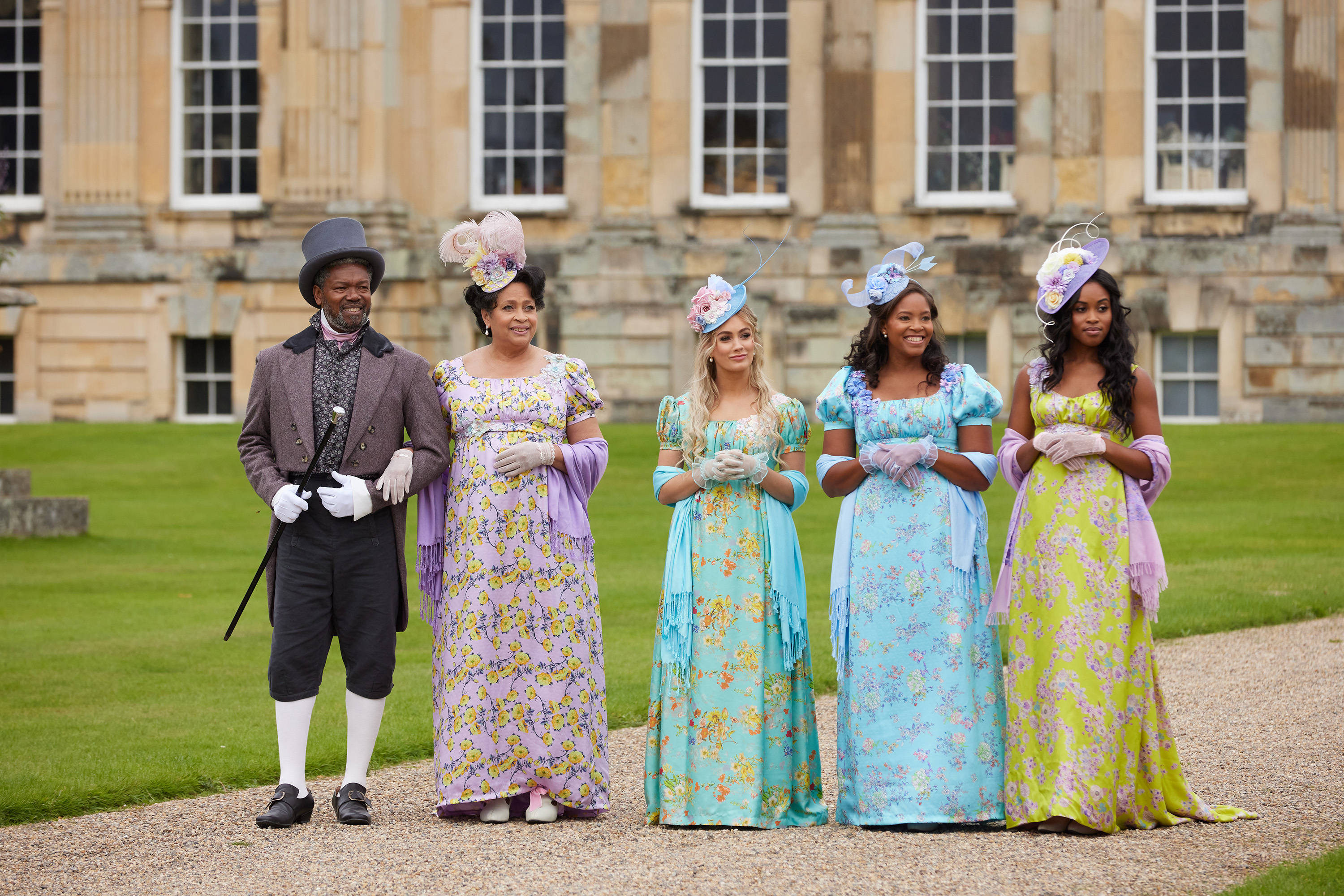 In The Courtship, Nicole Rémy tries to find true love, Regency style. She heads to England and takes up residence in a castle, where she's courted by 16 eligible men who are competing to win her heart. 
Though The Courtship debuted in a prime Sunday night slot on NBC, ratings were disappointing. The premiere attracted just under 1 million viewers, and the second episode roughly half that number, Deadline reported. 
Now, The Courtship is shifting to the USA Network. Episodes will air after new episodes of Temptation Island, with the hope that audiences who tune in to that show will stick around for another dating-centric program, according to Deadline. 
When do new episodes of 'The Courtship' air? 
Episodes 2 and 3 of The Courtship will air back-to-back on March 23, starting at 11 p.m. ET on USA Network. Episode 4 premieres Wednesday, March 30 at 11 p.m. ET, and new episodes will air weekly in that time slot thereafter. 
The Courtship will also continue to be available to stream the next day on Peacock. The show was originally intended as a streaming-only show on Peacock before NBC picked it up.  
What's happened so far on 'The Courtship'?
So far, Rémy has sent home five of her 16 suitors, leaving 11 men competing to win her affection. 
Caleb Ward, Lewis Echavarria, and Jarrett Schanzer went home in episode 1. Big Brother Canada alum Derek Kesseler and Chandler "Chan" Luxe were shown the door in episode 2. Of the 11 men remaining, it's hard to say who will make it to the final dance. But Rémy's already shared a kiss with Daniel Bochicchio (in episode 1) and Dan Hunter (in episode 2). But she also seems to be forming a connection with several other men, including Captain Danny Kim and Christian Lee Cones, both of whom survived episode 2's elimination round. 
So far, The Courtship has been pretty much drama-free. But there are hints that some fireworks could be on the horizon. In a teaser for episode 3, occasionally shirtless suitor Peter Saffa appears to hit on Rémy's friend Tessa Cleary.
"It's been a minute since I've had, like, some one-on-one time with an attractive young person," he tells her. But Cleary doesn't seem too amused by his flirty ways. And a trailer for the series shows Rémy telling an unseen man that she knows he's here for her. Could it be Saffa? Viewers will have to keep watching to find out. 
Check out Showbiz Cheat Sheet on Facebook!