The Craziest Outfits in Music History
Some fashion statements are well-remembered because of their elegance. Other fashion statements are simply remembered because of how bizarre they are. For better or worse, the latter tend to ingrain themselves into popular culture more often. Let's take a look back at some of the great, weird outfits worn by popular musicians.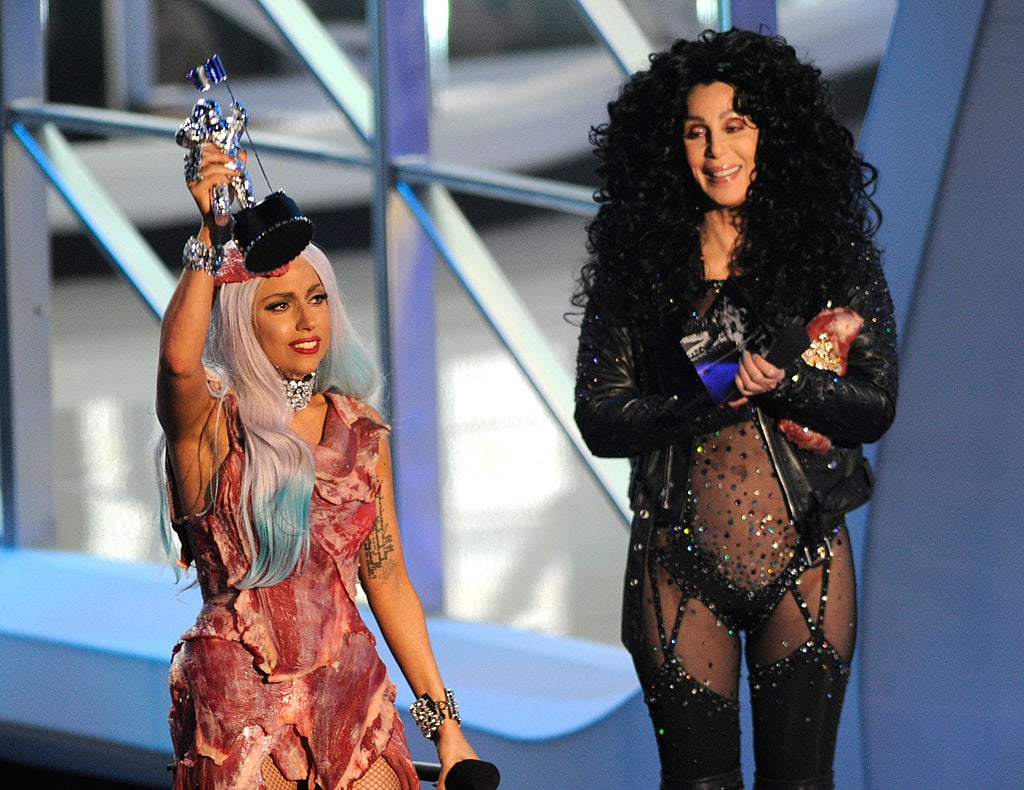 Lady Gaga's meat dress
No list of this kind would be complete without a mention of Lady Gaga's meat dress. The singer is widely known for her avant-garde fashion choices and the meat dress was probably her most publicized outfit ever. Some music fans thought that the meat dress was a brilliant publicity stunt, while others found it simply disgusting.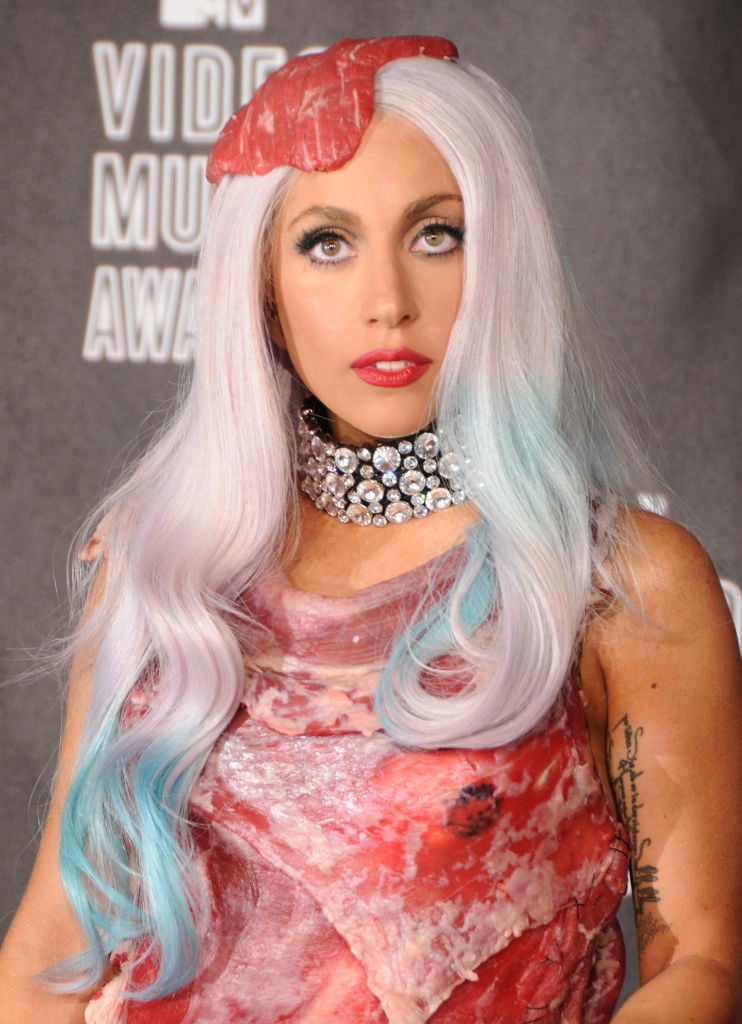 The dress spawned a variety of interpretations. Was the dress a feminist statement? Was it an insult to animal rights? Was it simply a bid for attention?
Gaga later explained that she intended the dress to be a statement about contemporary discrimination against homosexuals in the military, saying that laws prevent "the military from enjoying "the greatest cut of meat my country has to offer." Human rights are certainly important, but it's doubtful that anyone would have connected them to clothing made of raw beef if not for Lady Gaga.
Björk's swan dress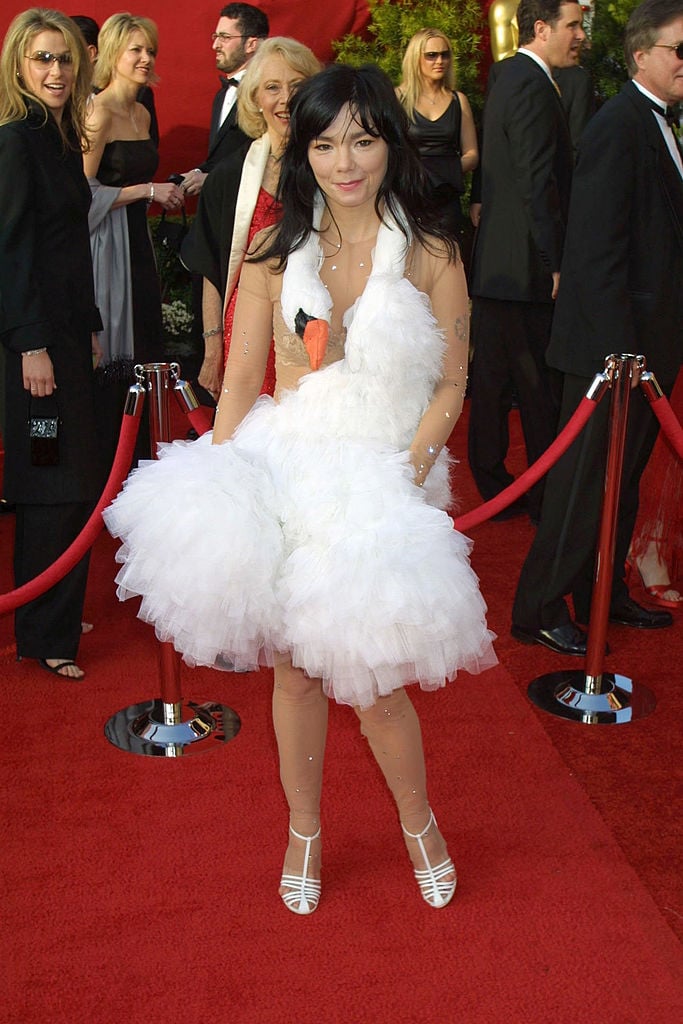 Björk is another female pop singer who is known for her unorthodox sense of style. The most famous of Björk's outfits is the swan dress that she wore at the 73rd Academy Awards. That dress was actually restrained for one of Björks fashion statements; it's much more normal than the outfits she wears on the covers of her albums Volta, Biophilia, and Utopia.
However, for many American viewers, that Oscar ceremony was the first time that they were ever exposed to Björk so the swan dress seemed strange, especially compared to what celebrities usually wear on red carpets. Although the dress was widely mocked in the  American media, Björk had no regrets about wearing it. She would wear it again on the cover of her album Vespertine, which was released a few short months after the Oscar ceremony.
Macy Gray's album dress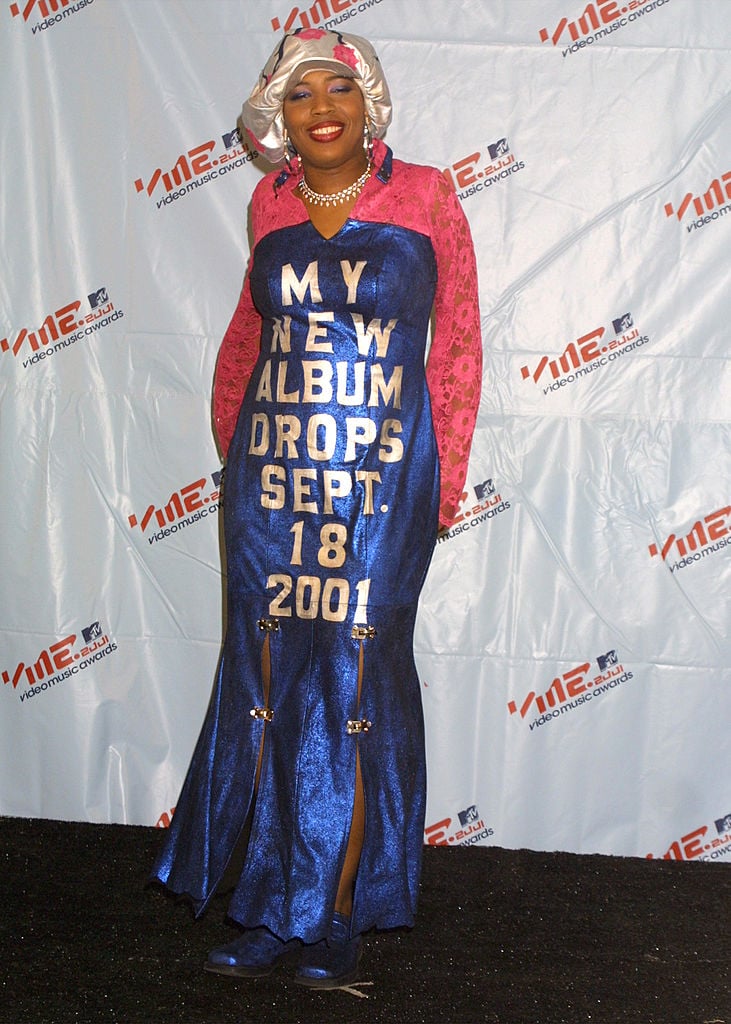 Any particularly good or particularly bad outfit qualifies as a publicity stunt, intentional or not. The outfit that Macy Gray wore to the 2001 MTV Video Music Awards was a bit more of an obvious publicity stunt than most.
The dress was a straight-up advertisement for Gray's upcoming album. In bold, block letters, the front of the dress read: My New Album Drops Sept. 18 2001. The opposite side of the dress said: Buy It! Love or hate the dress, it was a work of art with a clear meaning. 

Cher's 'If I Could Turn Back Time' outfit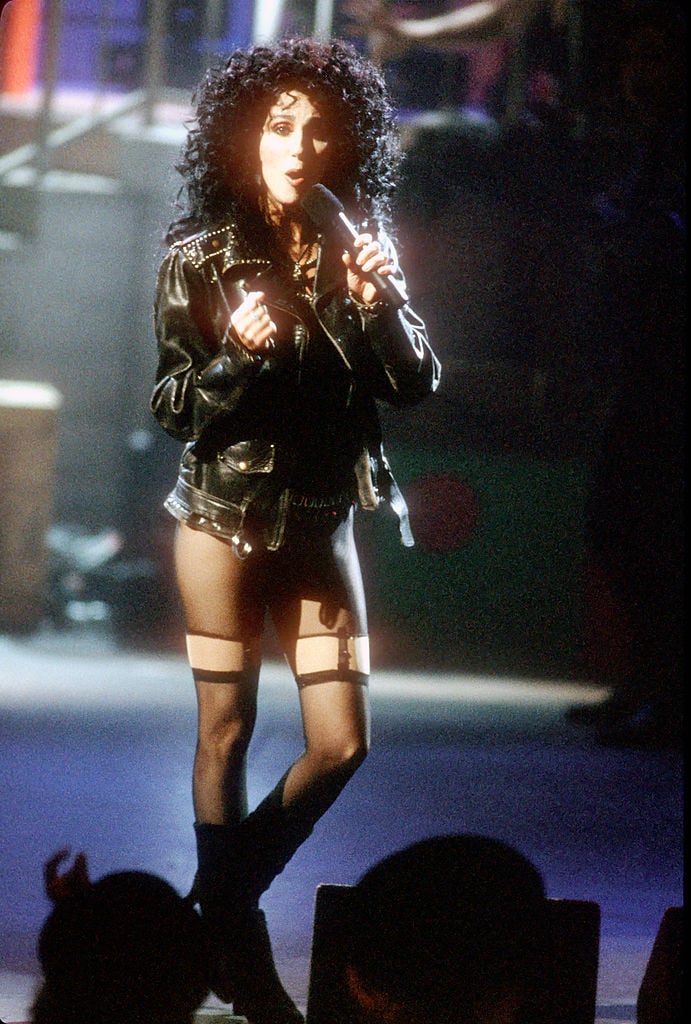 Cher is a global icon with a string of hits spanning five decades. One of her most popular songs is the1980s power-ballad "If I Could Turn Back Time." While that song is incredibly catchy, it might not have become a hit if not for its music video. The video for the song featured Cher performing for the troops on a battleship.
What most people remember about the video is the outfit Cher wore; the singer donned a leather jacket and fishnets. While some were scandalized by the outfit, others found it delightfully campy.