The Creators of 'One Day at a Time' Say Weekly Episode Releases and Commercials Are a Good Thing for Season 4
It's not every day that a show gets canceled and the fans are so devastated that it comes back thanks to their campaigning. But for One Day at a Time that's exactly the case. The show was canceled after three seasons on Netflix in March of 2019, and Twitter erupted. After months of work from the creators and more, the show found a new home at Pop TV. Now that it's moving from a streaming platform to a network channel, things are going to be different, but that's not a bad thing.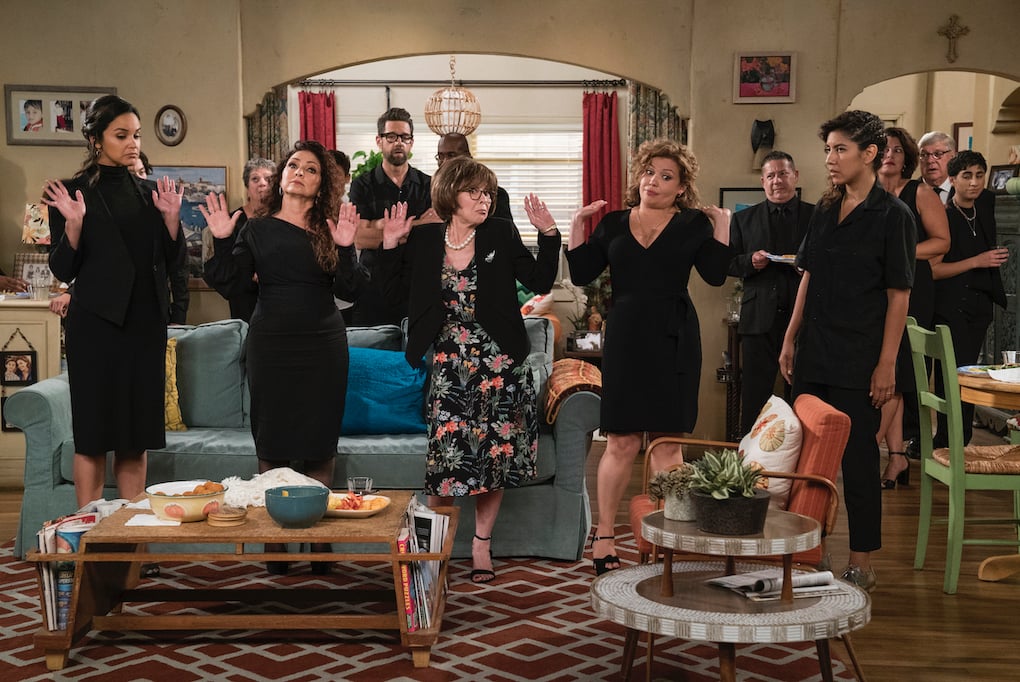 The show will premiere one episode a week and get commercials
Starting March 24, One Day at a Time is set to return to TV. As stated above, the series will no longer be on a streaming platform. This means weekly episodes and commercials. It's certainly a change but not a bad thing, the showrunners said. 
"We're excited to be on once a week," executive producer Mike Royce said in January, according to Variety. "We're going to buy America a watercooler for each home." And executive producer Gloria Calderón Kellett is fine with the spread-out releases, too. "It took so long to make that!" she said. "[Now] we feel like we get to sit in the yumminess of each episode and have a conversation about that. Our fan base is largely social media-based so we can talk each week with them." 
While commercials are new, too, it'll give audiences a little break they didn't have before, even though the show might run a little shorter now, too. "But I don't think we're going to try to change the ability to let it breathe sometimes," Royce said. 
Because they're moving from Netflix to Pop TV, the 'One Day at a Time' theme song is gone
However, as Calderón Kellett shared on Twitter in January, sacrifices have to be made. The original theme song fans know and love, performed by Gloria Estefan, won't be returning. "It's OK, it's on YouTube," she said, according to Variety as well. "Gloria Estefan's going to be OK. We'll tell people it's there, and we'll still tweet about it. But we don't have that 50 seconds, we need it for the show."
Because they need to incorporate time for the new commercials, it makes sense that the near-minute where the former theme song went is much-needed real estate for the writing team.
It was a no-brainer for Pop TV and Sony to fight for the series
As stated above, One Day at a Time is immensely loved. And those active, passionate fans made it an easy decision to save the series. "Our decision was bolstered by an extremely passionate fanbase," Pop TV topper Brad Schwartz explained. "It's a groundbreaking series today as it was a generation ago, and that is where Pop TV really shines. It's profoundly personal to those who can relate and also instantly universal."
Plus, now that the show is on network television, everyone will be able to see its Nielsen ratings, something Netflix doesn't share. "Netflix doesn't release numbers, so I'm happy to reveal we were the highest-rated series on Netflix," Royce joked. "It's puzzling." In Netflix's statement about the show's cancelation, it stated that it wasn't watched enough, therefore a reason for its axing. However, with so many famous fans and more, it's hard to believe this show doesn't have a following. Because it obviously does.