The Critical Flop That Placed Mark Harmon and Tom Selleck Head-to-Head
Today, CBS has Mark Harmon and Tom Selleck to thank for a large portion of their viewership success. NCIS and Blue Bloods remain two of the network's top crime-oriented procedurals that stand the test of time.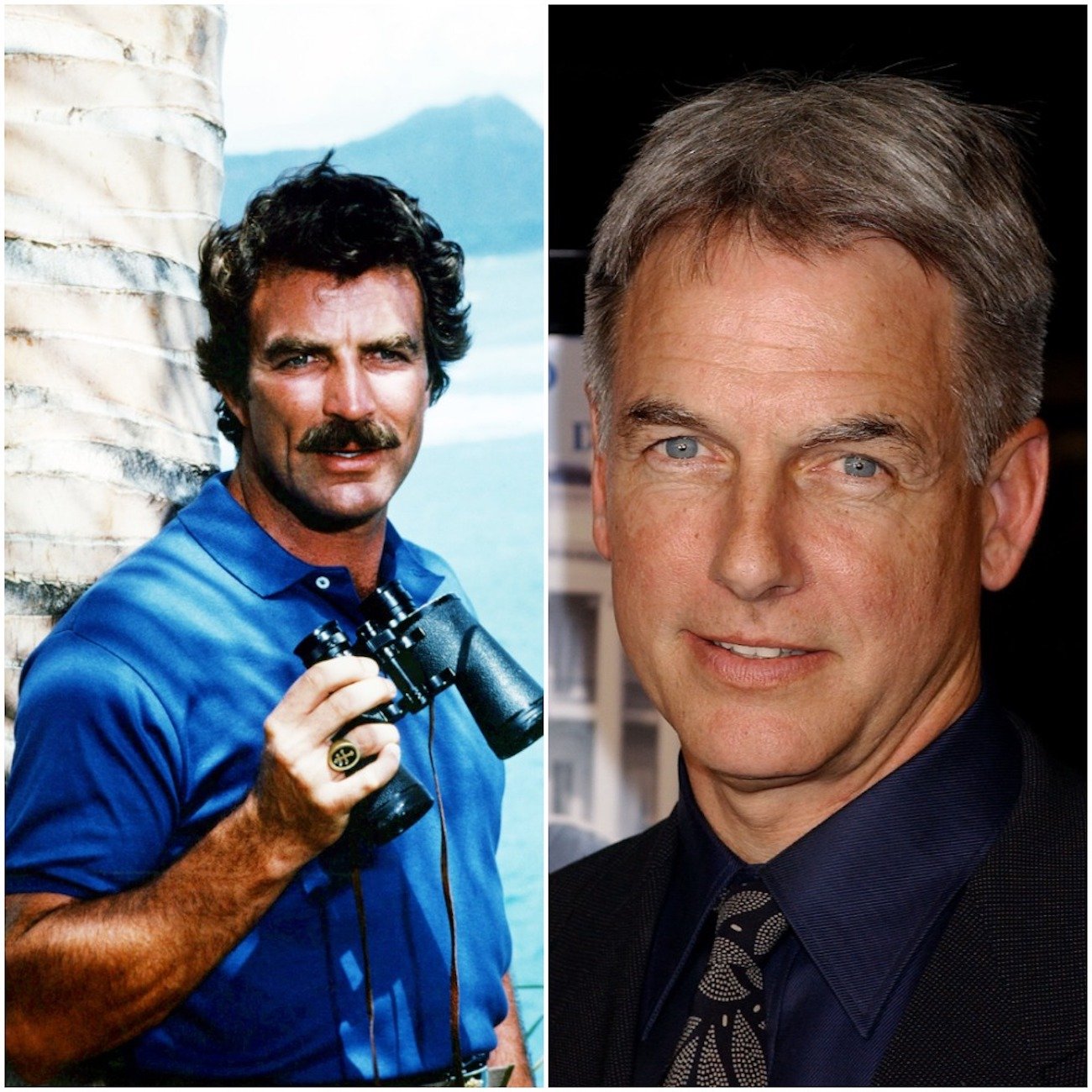 The Mark Harmon-led NCIS is going on its 18th season, and Blue Bloods was recently confirmed for the 11th season. One show focuses on naval criminal investigations while the other focuses on a family of cops, in which papa bear (Selleck) is the NYPD Police Commissioner. Both Tom Selleck and Mark Harmon are integral pieces of the CBS puzzle, yet before vying for viewers on the same network, the two went head-to-head in a TV movie flop. 
Mark Harmon and Tom Selleck starred together in 2001's 'Crossfire Trail'
The TV movie Crossfire Trail came out in 2001 with Tom Selleck and Mark Harmon leading the way. The film followed Rafe Convington (Tom Selleck), who promised a dying friend that he would watch over his wife and ranch after he was gone. 
When Rafe arrives at his recently-departed friend's ranch, he meets Barkow (Mark Harmon): the local power in town who not only wants the ranch but the widowed woman too. 
Barkow hires a gang of gunfighters to ensure that he walks away with the ranch and the girl. In western, stereotypical fashion, there's the battle for property and a damsel in distress. While the TV movie's plot description isn't awful, critics slammed the film. 
What did critics say about 'Crossfire Trail?' 
Crossfire Trail boasts a disappointing 40% critics consensus on Rotten Tomatoes. One TV Guide critic explained, "Not a horse opera cliche goes unused in this picture," while another critic complained that the film failed due to a lack of chemistry between Selleck and Virginia Madsen.
From a predictable narrative trajectory to two-dimensional characters and lacking on-screen chemistry, the film failed to impress film and tv critics alike. Not to mention, most of the supporting characters were peripheral, lacking sole reasons to exist outside abetting a trope storyline and a familiar protagonist. 
Yet, most everyday viewers liked the film, for Selleck is an enjoyable western actor and Mark Harmon managed to bring a little more depth to his character than would be expected of a typical, Western bad guy. 
If you're looking to watch Selleck and Harmon face off – and you're a fan of both actors — it's sure to satisfy for a movie night in. Yet, if you're looking for a fleshed-out film with unique characters and an unpredictable plot, you may want to keep scrolling through Netflix and Amazon.