'The Crown': Helena Bonham Carter as Princess Margaret Is a Full-Circle Moment
Netflix's hit drama, The Crown, starts its third season this Sunday, Nov. 17 and we are in for a humdinger of a season. With an all-new cast, the Emmy Award-winning show left off in season 2 in 1964 with the retirement of the Queen's third prime minister, Harold Macmillan and the birth of Queen Elizabeth and Prince Philip's fourth child, Prince Edward.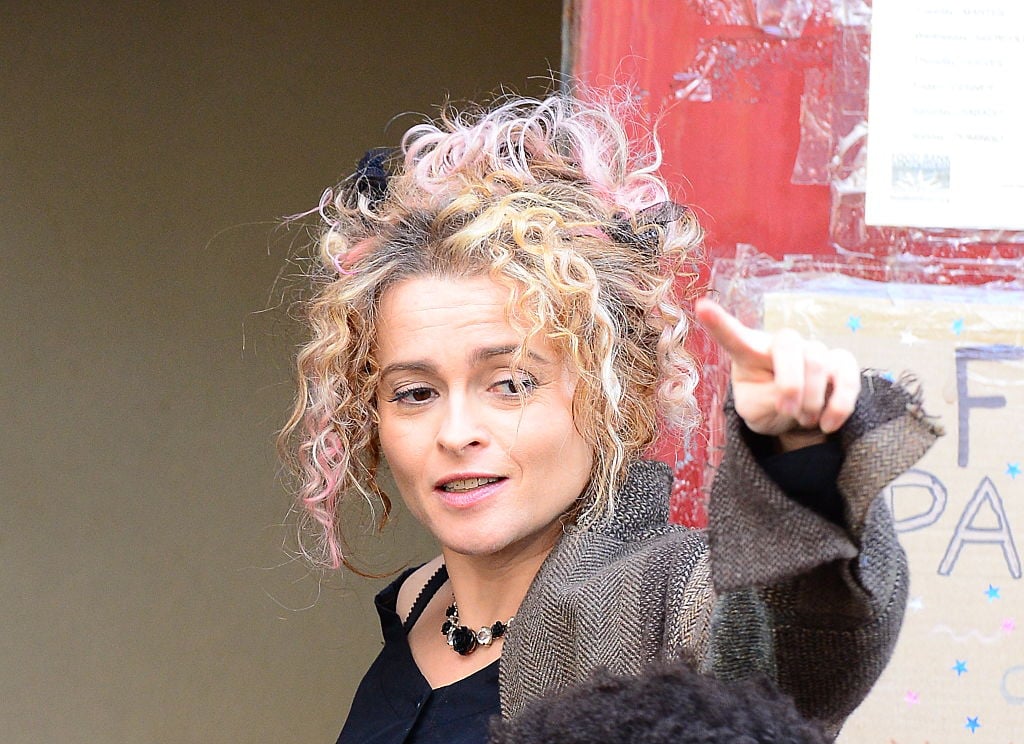 The third season will span the years between 1964 and 1977, including Harold Wilson's two terms as prime minister. The highly anticipated fourth season is expected to bring in Gillian Anderson as Prime Minister Margaret Thatcher. It will also introduce Lady Diana Spencer.
Find out why actress Helena Bonham Carter, who will be playing Princess Margaret in the upcoming season, feels being cast in the role is a completion of sorts for her.
Bonham Carter understands Princess Margaret
In her research on Princess Margaret, Bonham Carter revealed to The Guardian last month that she has come to understand and appreciate the often-misunderstood royal.
The Harry Potter actress spoke with "Three ladies-in-waiting, a couple of relatives, a very close relative and some really close friends. They loved the woman and were very happy to talk about her because they miss her."
"[People thought her] "angry, rude and tough" but "she wasn't tough at all, she was highly vulnerable and often attack is the best form of defense."
Like her father, Margaret was anxious and a smoker. "She smoked throughout her life and she drank. It was like she didn't have the extra layer of skin."
Bonham Carter said the princess simply could not pretend for the sake of anyone. "She just couldn't feign, which is an appalling lack when you are famous and you have to meet all these people. Whatever was in her head popped out of her mouth. She was like a time bomb."
'The Crown' cast changes
The third season of The Crown finds a much-changed cast. Claire Foy gave Emmy- and Golden Globe-winning performances as Queen Elizabeth II in the first two seasons. She will be replaced by Oscar-winning actress Olivia Colman. Matt Smith played Prince Philip and is replaced for season three by Tobias Menzies. Smith last year expressed his disappointment at leaving the series to the Associated Press when asked if he would like to stay on as the prince.
 "Oh God, I wish. I'm bloody p***ed off they're kicking us all out, bloody disgraceful. I'd be lying if I said I'm not disappointed. I'm scared I'll never land as great a part again. But there's an excitement to being able to pass the baton on. It was sad….But you know, you move on."
Helena Bonham Carter's 'scary encounter' with Princess Margaret
Bonham Carter opened up about a scary moment she had with the real Princess Margaret. It turns out, Bonham Carter's uncle knew the princess and the actress met the royal at Windsor Castle.
"My uncle was actually very close to her," Bonham Carter told Entertainment Weekly earlier this year. "She was pretty scary. She said [to me], 'You are getting better, aren't you?'" Bonham Carter recalled. "Better at what, pray tell? At acting? I presume that's what she meant."
Read more: Why Helen Mirren Had a 'Lesson in Embarrassment' Drinking Tea With Queen Elizabeth II and Prince Philip