'The Crown': Jared Harris and Vanessa Kirby Came Up with This Sweet Season 1 Scene
Netflix's The Crown returns for Season 4 on Nov. 15. Chronicling Queen Elizabeth II's life and reign, the show takes some creative liberties with its subject material. It's to be expected with any dramatization of true events. 
One example of this is in the show's first season, when King George VI and his youngest daughter, Princess Margaret, sing "Bewitched" at a piano in front of guests at Buckingham Palace. The king died the next day, so it was a powerful final moment between the two.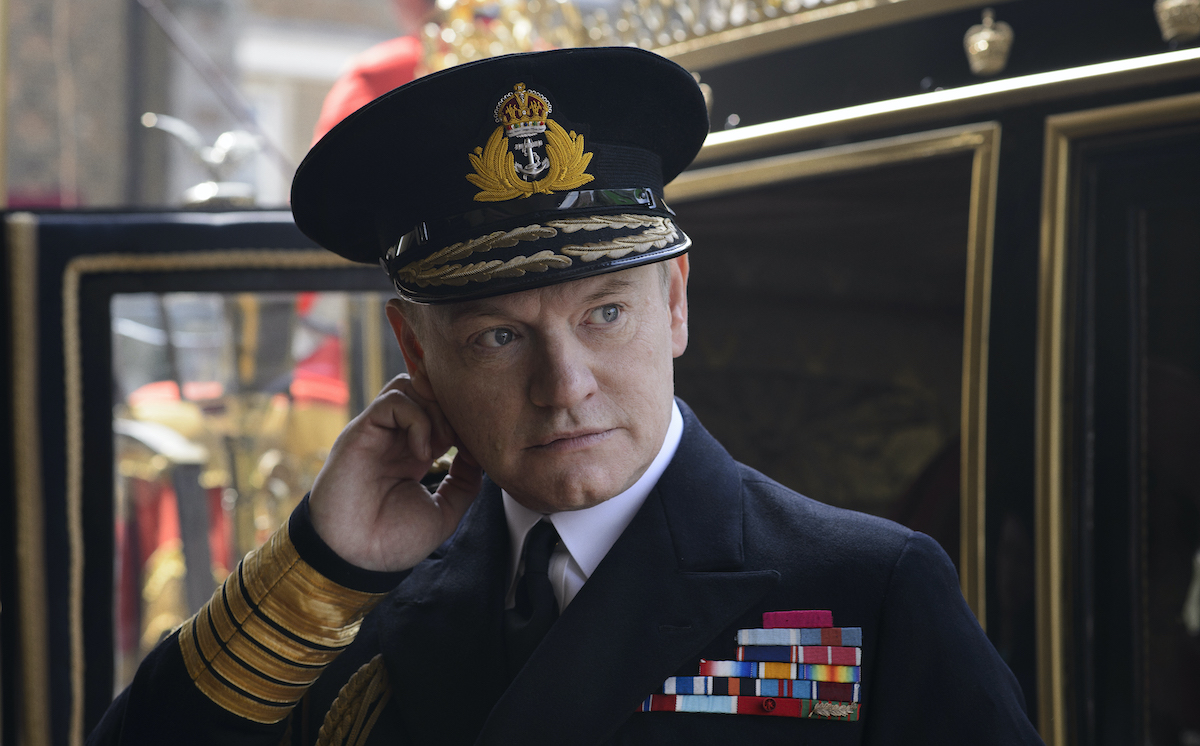 Jared Harris and Vanessa Kirby wanted to make King George and Princess Margaret's closeness clear
As it turns out, Jared Harris and Vanessa Kirby (who played George and Margaret, respectively)—along with the episode's director, Stephen Daldry—came up with the idea to have the pair sing. In reality, Margaret and George's last moment was reportedly just a dinner the night before he died, no singing involved. But it's a good thing the trio came up with this idea, because it became one of the show's most touching scenes.
In a masterclass during Canneseries Live, Harris shared details of a conversation he had with Kirby and Daldry during the filming of Season 1. In it, they decided the close connection between George and Margaret needed to be clearly established this way.
RELATED: 'The Crown' Creator Says It's Not for Binge-Watching: 'There's Too Much Going On'
King George and Princess Margaret's last moments together were a moving part of Season 1
"Everything that she was about to embark on was a result of her father dying," Harris said. "Vanessa said they used to sing at the piano all the time."
In a 2016 interview with Vulture, Kirby echoed the same sentiment. As she said,
It was very emotional. It was very lovely. [Director Stephen Daldry] wanted to put something in because their relationship was really special, and it's hard to put everything into the first two episodes. But it became clear that it was really important to see how much it affected Margaret's life, all the choices she made, and the absence of her father that is felt by everybody in the series, but particularly these two girls. They were so close. He always said that Elizabeth was his pride and Margaret was his joy, and you'll see that throughout most episodes. What becomes clear to her is that she was the favorite, but now the sister is the queen and all the attention is on her. So it's kind of, 'I've lost my father and I've kind of lost my sister. My mother is mourning as well, but I'm really alone with my grief.' And so she finds comfort in Peter Townsend, which you see in episode two.
Harris and Kirby also noted that George would never have had the confidence to sing in front of people in real life, but his daughter brought the joy out of him. It makes sense that the show would take a private habit and use it as a touching moment between a father and daughter.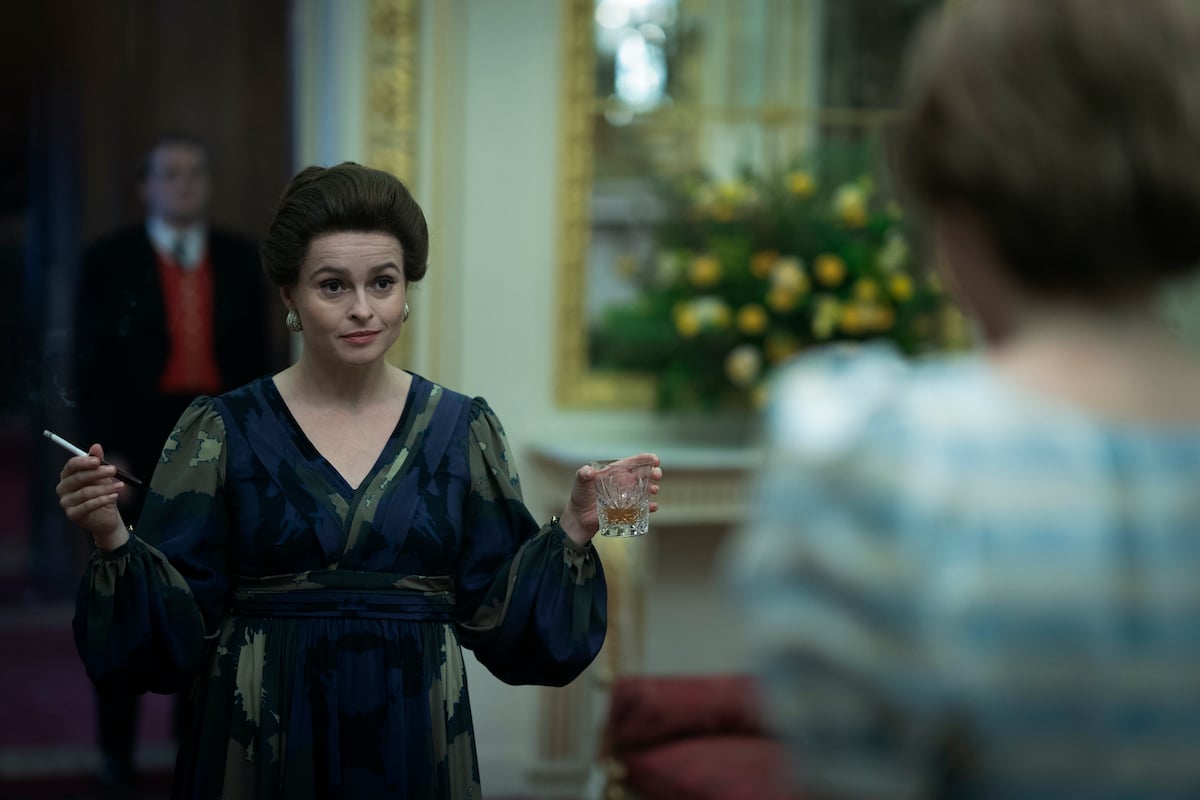 RELATED: 'The Crown': Claire Foy Reveals Her Favorite Episode
Helena Bonham Carter created her own Princess Margaret moment as well
Helena Bonham Carter, who plays Margaret in seasons three and four, also took some creative liberties with her character. In a press conference for the fourth season, Carter shared that she created Margaret's reaction Prince Charles and Princess Diana's relationship.
"It becomes very clear before the marriage that there are big problems," she said. "I like to credit myself with an idea. I said, 'Hang on, I'm not really part of this.' They all looked at me. Maybe I've totally imagined this, but I said, 'Well, I'm not going to be encouraging an interference with a marriage when—back when I was Vanessa Kirby back in Season 1—my whole life was destroyed by my sister interfering with a marriage.'"
Clearly, the events of Season 1 still carry a lot of weight for the royal family in Season 4. Fans will have to wait and see what drama is in store for them when the show returns next month.