'The Crown' Season 4: Did That Charles and Diana Meet-Cute Really Happen?
The Crown Season 4 finally brings fans what they've been craving since Season 1: Princess Diana. The Emmy-winning Netflix drama certainly wastes no time bringing Lady Diana Spencer into the mix—she's introduced five minutes into Episode 1.
Emma Corrin's uncanny portrayal of the late Princess Di provides a merciful dose of emotional realness this season, which the rest of the characters on the show famously lack. (That's not a critique of the series. The royal family is famous for keeping a "stiff upper lip.")
This whole season, in fact, is defined by emotional realness from an otherwise repressed family. The Crown has always been great with subtlety, but it chucks that out the window this season in favor of emotional honesty.
[SPOILER ALERT: Spoilers for 'The Crown' Season 4 ahead.]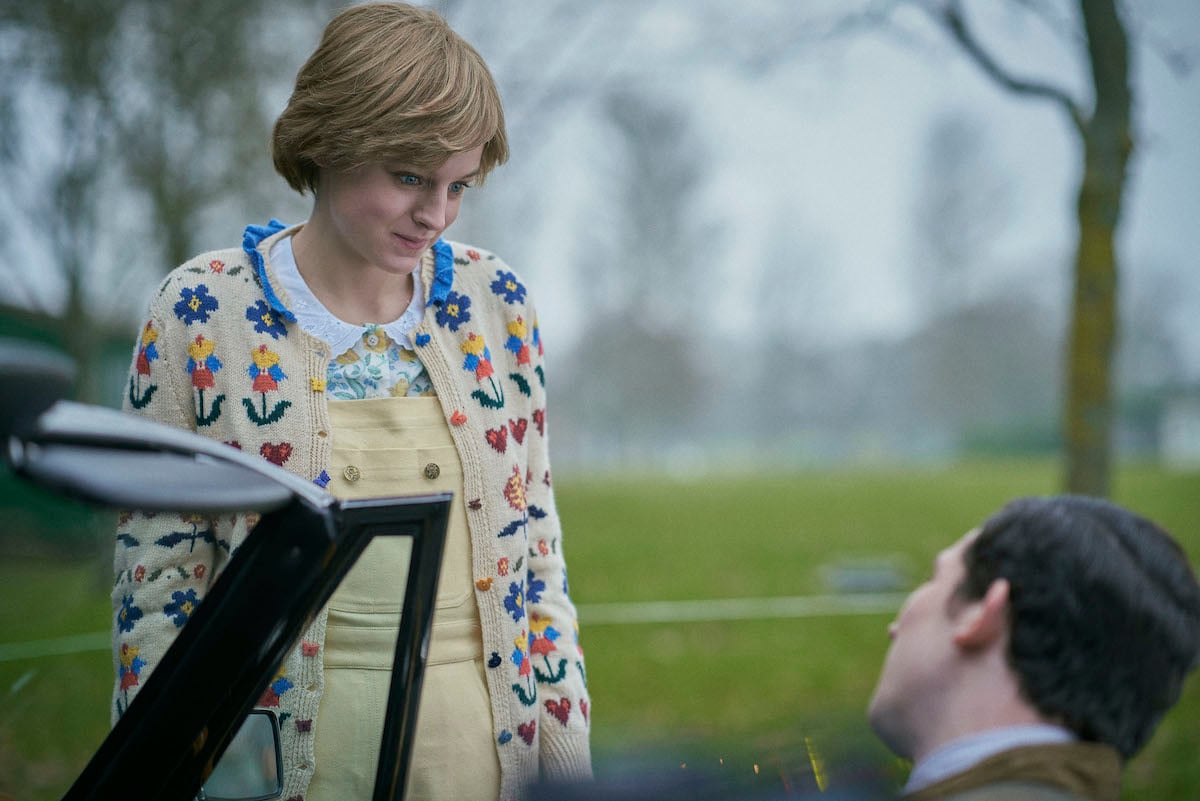 Prince Charles and Princess Diana's first meeting in 'The Crown' is rather whimsical
Diana the character is just as much of a breath of fresh air as she was in real life, and the show does a good job of portraying her genuine goodness and how much she struggled to adjust to life as a royal.
Charles' love life is one of the main concerns on the royal family's mind in the first episode of the season. One of the women he dated (both on the show and in real life) post-Camilla breakup was Lady Sarah McCorquodale (née Sarah Spencer), Diana's older sister. Their courtship was brief and lackluster (according to Town & Country, Sarah is reported to have said she wouldn't marry Charles "if he were the dustman or the King of England"), but their dating did result in Charles meeting his future wife in November 1977.
In the show, 29-year-old Charles arrives at Althorp, the Spencer family home, to spend time with Sarah. While he's waiting for the elder sister, the doe-eyed, 16-year-old Diana tries to sneak by the Prince of Wales while fully clad in a tree costume for her school's production of A Midsummer Night's Dream. Charles notices her immediately, and she quickly hides behind a vase of flowers. She continues to try and hide her face behind the flowers throughout their interaction, while intermittently poking out her face to see a glimpse of Charles, who appears truly entranced by her. (It's very Leonardo DiCaprio and Claire Danes in Romeo + Juliet vibes.) But is that how the IRL star-crossed lovers actually met?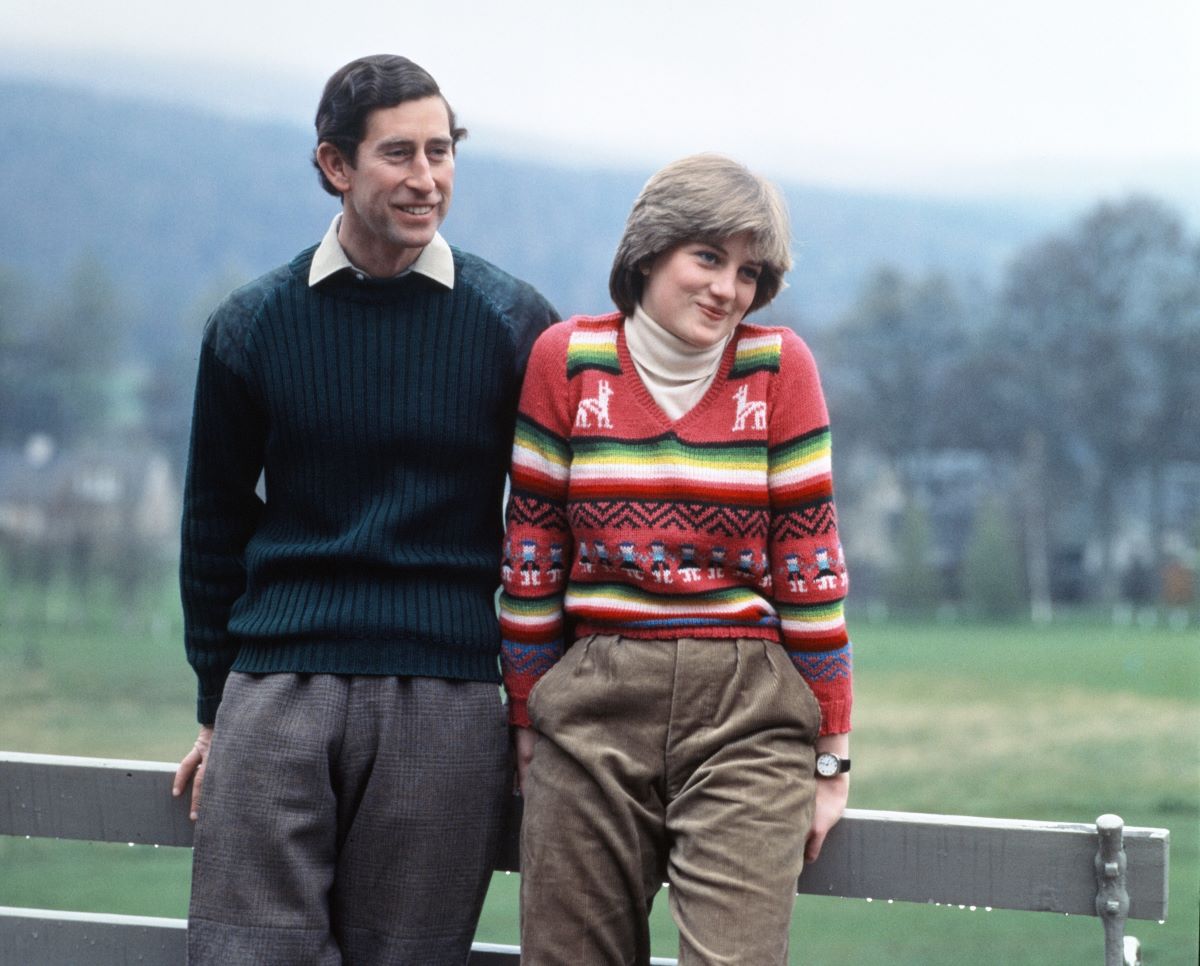 RELATED: 'The Crown': This Is How Emma Corrin Perfected Princess Diana's Accent
Charles and Diana had different recollections of their first meeting
According to The Diana Chronicles by Tina Brown (and according to Sarah Spencer in The Crown), the teenage Diana was rather "obsessed" with the idea of meeting Charles and was convinced she would marry him. Diana is reported to have told her friends Charles was "the one man on the planet who is not allowed to divorce me."
The late mother of Prince William and Prince Harry later told author Andrew Morton that she thought "God what a sad man," after meeting her future husband for the first time, according to Town & Country. For his part, Charles told The Telegraph in 1981 that Diana was incredibly endearing.
"I remember thinking what a very jolly and amusing and attractive 16-year-old she was," he said. "I mean, great fun, and bouncy and full of life and everything."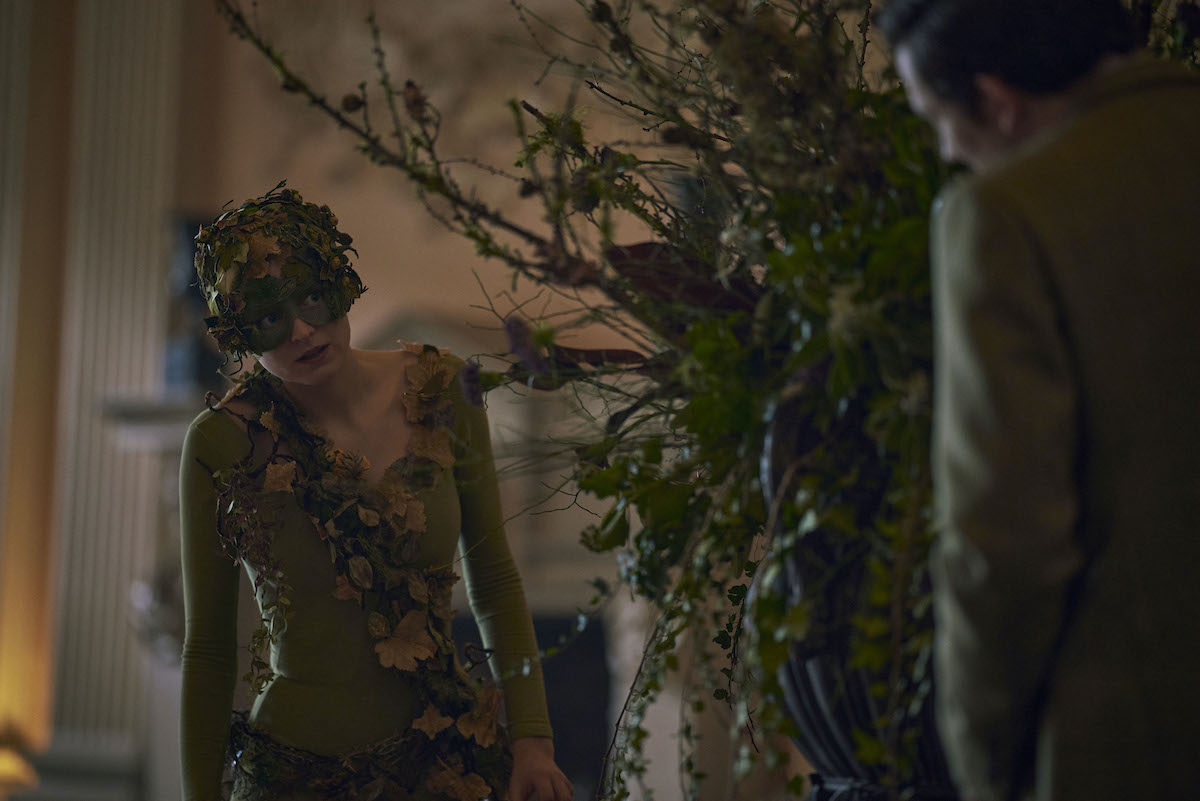 RELATED: 'The Crown': This Is Why the Show's Creator Thinks Princess Diana and Meghan Markle Struggled in the Royal Family
'The Crown' Season 4 takes some creative liberties with Charles and Diana's relationship
The future couple wouldn't meet again until 1980, just after Louis Mountbatten, 1st Earl Mountbatten of Burma, was killed—an event that's also covered in Episode 1. By 1981, they were engaged. And the rest is history.
While Charles and Diana both shared their first impressions of each other, there isn't much information about how their first interaction actually happened. It appears that The Crown writers took some creative liberties with the couple's first meeting, and it's honestly, very effective.
Diana first comes onto the screen as a sprite-like creature—both in attire and energy—bringing intrigue, enchantment, and genuine goodness along with her. It's that same genuine quality that made her such a popular sensation while she was alive, and it's exactly what makes Season 4 of The Crown feel so happily refreshed. Their first meeting in the show is also so effective because its magical qualities are later starkly contrasted by Diana's depression and bulimia. Viewers first meet the hopeful, bright-eyed Diana and then watch her fight to hold onto her happiness throughout the rest of the season. While it's indeed heartbreaking to see Diana face so many obstacles, Corrin does an excellent job of injecting her character's spirit with tenacity and humanity.