'The Crown' Star Emma Corrin Reacts to Rumors That The Royal Family Hates the Series
The Crown's new season has hit Netflix and fans of the series can't stop talking about it. The character striking a particular chord with fans is Princess Diana, portrayed by Emma Corrin. Royal insiders have stated that the royal family isn't a fan of the show and how Prince Charles' marriage to Diana is portrayed. It is something that Corrin spoke about in a recent interview on Tamron Hall.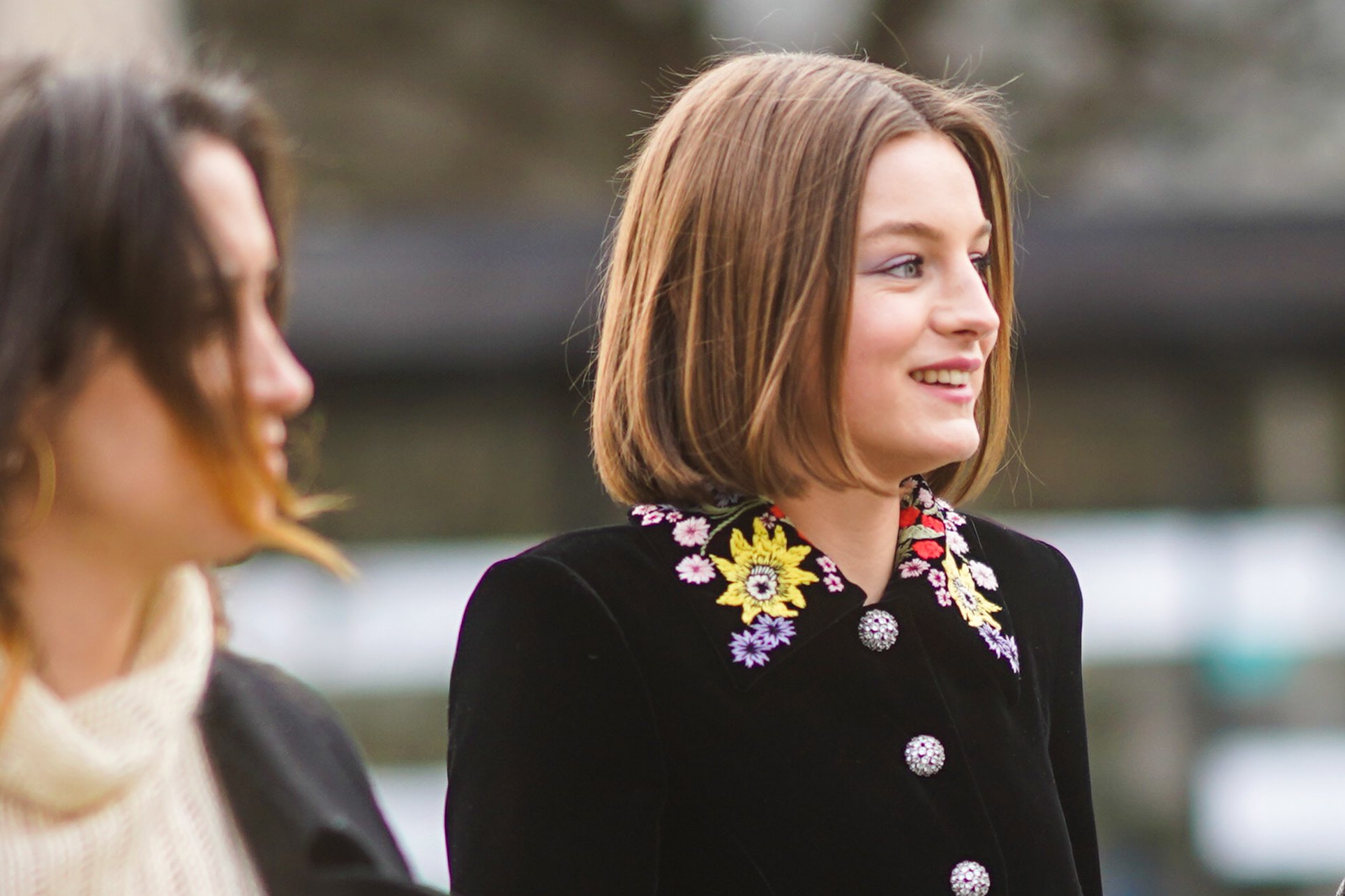 Royal insiders say the family does not like 'The Crown'
The Times reports that royals allegedly do not like the portrayals in The Crown, especially in the storyline involving Diana Prince Charles, and Camilla, Duchess of Cornwall.
"It's the most cruel and unfair and horrible portrayal of almost all of them," said Royal biographer Penny Junor told The Times, referring to scenes in which Lord Mountbatten told Charles the family did not approve of his relationship with Camilla. She said showrunner Peter Morgan has "invented stuff to make expensive and very rich drama."
Someone close to Charles also told The Mail on Sunday that the series "dragging up things that happened during very difficult times 25 or 30 years ago without a thought for anyone's feelings." The source also said the series was "historically inaccurate" and called it "trolling with a Hollywood budget."
Here's what Emma Corrin says about the alleged reactions from the royal family
"It's a difficult one," she said. "I think for everyone in The Crown,we always try and remind everyone that you know what we are, the series that we're in is fictionalized to a great extent, obviously it has its roots in reality and in some fact, but Peter Morgan scripts are works of fiction."
Still, Corrin says she can get why some people don't like it, but at the same time, these events are historical. And for the Diana storylines, it is history that happened not that long ago.
RELATED: Prince William Thinks His Parents Are Being Exploited on 'The Crown', Insider Says
Related post url: 
"At the same time, I understand why people would be upset because this is history," Corrin continued. "Even with Diana, you know, it's still very much fresh, I suppose everything that happened. So I do really understand if people would be upset, but obviously, I think for all of the cast, we just want to constantly remind people that we approach these people that we play as characters, and which is why it's such a joyous job because Peter writes such rich and complex characters and as an actor, it's such a joy to be able to really bring a lot to them."
Does she think about what Prince Harry and Prince William may think?
While Corrin acknowledged she understood why people may have an issue with the depictions, it doesn't really matter to her what they think. She was specifically asked about Prince Harry and Prince William.
RELATED: Prince Harry Wants to Stop Netflix's 'The Crown' Before It Gets to His Life
Related post url: 
"I think like a lot of the rest of the cast of The Crown," she explained. "I kind of would rather not think about it. I think it's one of those things that's so tricky because as you say there is so much pain still left with everything surrounding Diana and I can't imagine what it's like for them. I think if they would choose to watch it then I would really hope that they understand. I think Olivia [Colman] has said this before, that this series is fictionalized, but it all comes from a place of respect and love."
The fourth season of The Crown is currently steaming on Netflix.