'The Dark Knight': Heath Ledger Included a Sweet Tribute to His Daughter in One of the Movie's Most Intense Joker Scenes
Heath Ledger may have passed away at only 28 years old. But the celebrated actor still left behind an impressive body of work. Most notably, of course, Ledger won a posthumous Academy Award for The Dark Knight. But his performance is even more detailed than most fans of Christopher Nolan's superhero epic realize.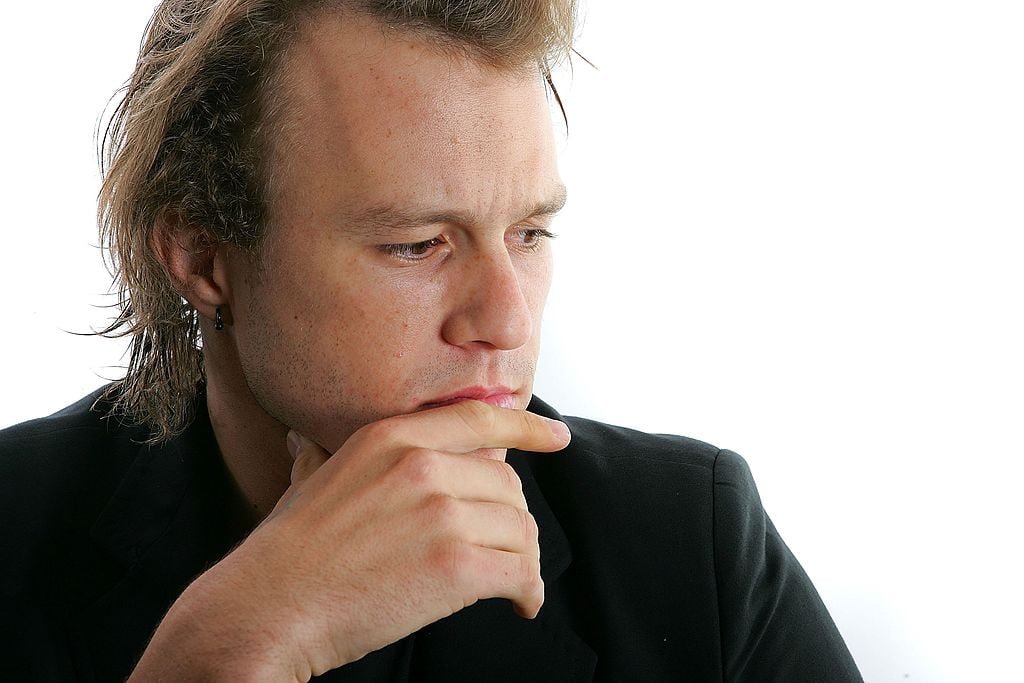 Heath Ledger created a chilling Joker in 'The Dark Knight'
For his 2008 sequel to Batman Begins, Nolan upped the stakes by introducing perhaps the most famous supervillain ever created. The Joker had only been previously brought to life on the big screen by Cesar Romero and Jack Nicholson. Those two performances were so popular no one knew what to make of Ledger's casting.
When The Dark Knight hit theaters, however, the actor took the world by surprise. His Joker was more in line with a domestic terrorist than the comics' Clown Prince of Crime. The startling grounded portrayal made the Joker more terrifying than ever. And yet, Ledger still retained the character's spirit, including his dark sense of humor.
Ledger included a sweet reference to his daughter in the movie
One particularly standout moment in The Dark Knight occurs when the Joker pays Harvey Dent (Aaron Eckhart) a visit in the hospital. Dressed in a nurse's uniform and wig, the Joker reveals — or, at least, pretends to — his true nature, effectively priming Harvey for a killing spree of his own. But as intense as the scene is, Ledger still squeezes in a sweet personal reference.
Eagle-eyed viewers may notice that the name tag on the Joker's nurse disguise reads "Matilda." This is, in fact, the name of his daughter with actress Michelle Williams. Even with a character as unpredictable and anarchic as the Joker, Ledger worked in a bit of his own life. The Dark Knight never fails to blew fans' minds with its production tidbits.
Warner Bros. currently has as many as three Jokers in the pipeline
Ledger's version of the character is still just as indelible as ever. Even more than a decade later, his Joker is considered the gold standard. It wasn't until Joaquin Phoenix — who also won an Oscar for the role — starred in Joker that anyone even came close. Moreover, the DC Extended Universe might be about to introduce as many as three versions of the character.
Since the first film's release, Phoenix and director Todd Phillips have fielded questions about a potential Joker 2. Rumors are also swirling The Batman — which does not share continuity with other DC movies — may tease Joker for the sequels. Meanwhile, Jared Leto's Suicide Squad version remains the only one technically in the DCEU canon. The Joker has truly gone wild.