The DC Extended Universe Ranked, Including 'Birds of Prey'
The online discourse rages on about director Cathy Yan's R-rated extravaganza Birds of Prey. The latest entry in the DC Extended Universe has been targeted by misogynistic vitriol, (kind of) retitled to Harley Quinn: Birds of Prey, and pitted against a video game movie made for children.
But where does the film stack up against the rest of the DCEU? Let's do that internet thing and rank all the franchise's releases to date. To clarify, we're only including films that explicitly share continuity in the DCEU. So films like The Dark Knight trilogy and Joker don't qualify.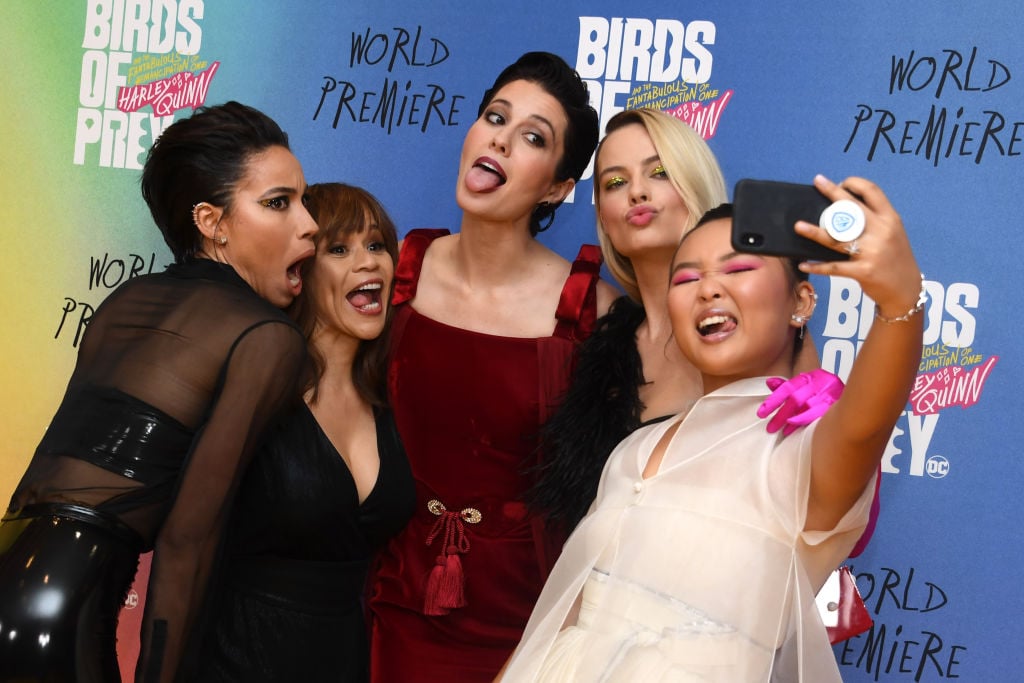 8. 'Suicide Squad' (2016)
The idea of a villain team-up movie didn't feel like the most natural follow-up to Batman v Superman. Indeed, Suicide Squad feels like it's trying too hard to be the DCEU's Guardians of the Galaxy. The film falls flat on just about every narrative level, cramming too many characters into a poor script.
To be fair, director David Ayer has essentially disowned the project. He lost creative control during the process, with much of his vision left on the cutting room floor. At least the strongest performances in Suicide Squad live on. After all, the film introduced Margot Robbie's iconic Harley Quinn.
7. 'Justice League' (2017)
We can only imagine how much DC was salivating to get some of that sweet Avengers money. So much, in fact, that the company rushed into Justice League after just two films. Then, when director Zack Snyder stepped away, the studio brought Avengers director Joss Whedon on to reshape the project.
Audiences had barely met two-thirds of the DCEU team's line-up when the Justice League hit theaters. Of course, the film failed to meet expectations. The behind-the-scenes drama on Justice League fueled an entire fan movement. We might not ever see the "Snyder cut," but we hope it's better than this.
6. 'Batman v Superman: Dawn of Justice' (2016)
Batman and Superman are arguably the two most popular superheroes of all time. For decades, DC's two titans were the only superheroes to earn their own movie franchises. So it was a big deal Warner Bros. was finally uniting them on the big screen. We just wish the DCEU built up to the film properly. Perhaps then the journey would be worth it.
Instead of feeling like an epic cinematic milestone, Batman v Superman: Dawn of Justice is all over the place. The story is convoluted and muddled, but Snyder's film still developed a cult following. The extended "ultimate edition" is a vast improvement over the theatrical cut, for what it's worth.
5. 'Aquaman' (2018)
Want to see Jason Momoa wet and shirtless for much of this film's 143-minute runtime? How about a bonkers underwater fantasy world complete with a drum-playing octopus? Those two audiences are exactly who director James Wan's joyously over-the-top epic is made for. And it works.
Aquaman takes a character who was historically a joke and translates him into a $1 billion leading man. While the film is part-CGI explosion, it's also a throwback to the goofy adventure movies of the 1980s. Far from Snyder's work in the DC Extended Universe, Aquaman doesn't take itself too seriously. But should it really?
4. 'Man of Steel' (2013)
2006's Superman Returns harkened back to the character's Richard Donner heyday. But it didn't spark a whole new era of storytelling as Warner Bros. hoped. Although it doesn't explicitly kick off the DCEU, Snyder's Man of Steel re-energized Superman for a new generation enough to warrant expansion.
With its non-linear structure and soaring Hans Zimmer score, the film applies producer Christopher Nolan's Batman Begins template to Superman. Some fans balked at Henry Cavill's brooding interpretation, but viewed as an origin, Man of Steel is the best Superman film since Christopher Reeves.
3. 'Shazam!' (2019)
Imagine Big as a superhero movie. That's the rationale behind how Warner Bros. marketed Shazam! The film is as much about family drama as it is magical abilities. And director David F. Sandberg creates one of the freshest, funniest, and most charming DCEU entries in the process.
Zachary Levi's performance anchors Shazam!, but its ensemble cast and sharp script are the true heroes. Best of all, the film proves the DC Extended Universe is finally learning its lesson. Focusing on a single hero without concern for the larger universe actually results in a better film. Who would have thought?
2. 'Wonder Woman' (2017)
With every female-led movie in a male-dominated genre, some "fans" will whine and try to sabotage its success. Of course, Wonder Woman rose above all that mess to become the highest-grossing DCEU film at the domestic box office. Director Patty Jenkins and star Gal Gadot created something special.
Wonder Woman's compassionate vision of its hero and her home on Themiscyra created a massive impact on fans. More than that, it established Gadot as one of the leaders of the DCEU. In an evolving franchise, Wonder Woman guided the rest of the franchise into how it could course-correct.
1. 'Birds of Prey' (2020)
In keeping with her unpredictable nature, Robbie's Harley Quinn features prominently in the worst and best the DCEU has to offer. With Birds of Prey, the Oscar-nominated actress finally explores the character sans-Joker. The result is a go-for-broke performance and DC's best since The Dark Knight.
For a variety of reasons, Birds of Prey isn't connecting with audiences like, say, Wonder Woman. But we're confident the film will live on, thanks to Yan's stylish direction, the awesome ensemble cast, and its smart, rich story. Mirroring Harley's journey, Birds of Prey breaks from the mainstream to forge its own path and deserves props for how well it pulls that off.