The Devastating Illness That Sparked Grammy Winner Lauren Daigle's Future Career
Breakout star Lauren Daigle has been making huge waves in the contemporary Christian music scene lately. You don't have like Christian music to be able to appreciate her raw talent, emotional lyrics, and beautiful voice. She's so popular that even Selena Gomez has voiced her adoration of her.
But sometimes, behind the success lies a tragedy. Often, people face challenging times, but they're able to use that as fodder to create incredible things and make the world a more beautiful place.
Daigle is one of those people. Read on to learn more about the heartbreaking time that she went through when she was young that pushed her into being the musical success and inspiration to millions that she is today.
Who is Lauren Daigle?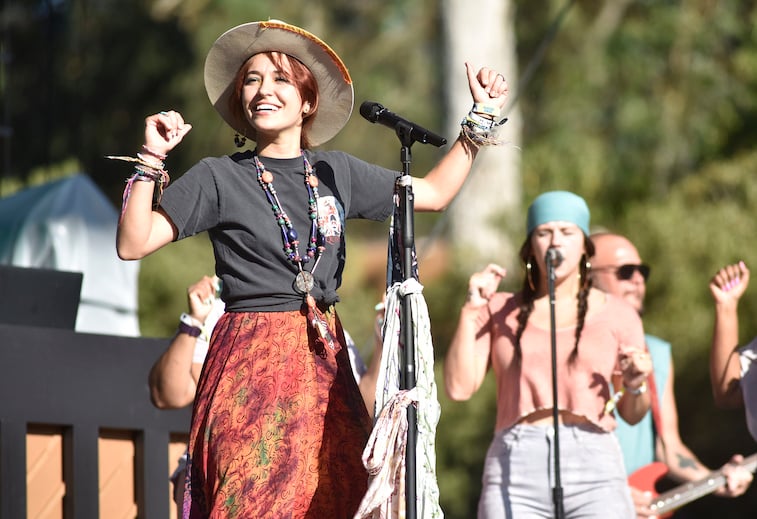 Daigle grew up in Louisiana, the roots of which can be seen in both her bluesy tracks and her faith. She started singing at a young age, and her father convinced her to try out for popular singing competition American Idol when she was only 17 years old.
Although she was the recipient of a golden ticket and made it through an impressive amount of rounds on the show, she was eventually sent home. However, that was far from the end of Daigle's musical journey.
Three years after coming home from American Idol, Daigle released a contemporary Christian single called "Light of the World" that got her noticed and well-established in the Christian music scene.
A full-length album followed, and the rest, they say, is history. Daigle's second album even won her a Grammy award for Best Contemporary Christian Music album, and her single "You Say" crossed over into mainstream success.
Selena Gomez's kind words about her music got Daigle's name even more out there into mainstream media and brought her the fame and success that she enjoys today.
A devastating illness contributed to Daigle's talent and success
When she was 15 years old, just two years before she first auditioned for American Idol, Daigle was diagnosed with cytomegalovirus, a virus related to chickenpox and mononucleosis.
For two whole years, Daigle had to spend her life isolated from the world in order to protect her health and body, which her already compromised immune system wouldn't be able to protect.
During this tragedy, Daigle's mother had an idea. Knowing that her dear daughter had loved to sing since she was a child, and not wanting her to become depressed, she signed Daigle up for voice lessons. During this time period is when Daigle really was able to polish her singing voice to the point where it was good enough to be featured on national television.
"It became my healing. From that space, that's where those songs come from. I feel like that experience, I could live a lifetime off of just those two years," Daigle said in this YouTube video told a radio show.
What's next for Daigle?
Daigle has reached enormous success since her American Idol days. On top of winning a Grammy for her album, she won another for her song, "You Say", which reached No.1 on the Billboard Top 100 for Adult  Contemporary. It's clear that her popularity expands past the Christian music scene.
Her achievements don't stop at the Grammy's: she's also been recognized at the American Music Awards and the Billboard Music Awards. Although she's already won a Grammy at such a young age, Daigle is headed for bigger and better things.
Daigle's team announced in 2019 that she would be going on her first world arena tour in 2020, since she'd spent 2019 selling out almost every venue she'd performed in.
Unfortunately, because of the current COVID-19 pandemic, her tour has been postponed until 2021.