'The Devil Judge' K-Drama Enthralls Fans with Its Dystopian Political Korea and All-Powerful Judge Character
The Devil Judge is the latest 2021 K-drama TV show that has fans on the edge of their seats with every thrilling and drama-filled episode. The K-drama stars actor Ji Sung in the lead role of the all-powerful judge, Kang Yo-Han, with Got7 K-Pop idol Park Jin-Young as his associate judge, Kim Ga-On. Set in a dystopian South Korea where politics and the judicial system is broken, Yo-Han and Ga-On use a live courtroom show to punish the elite and play out a hidden agenda.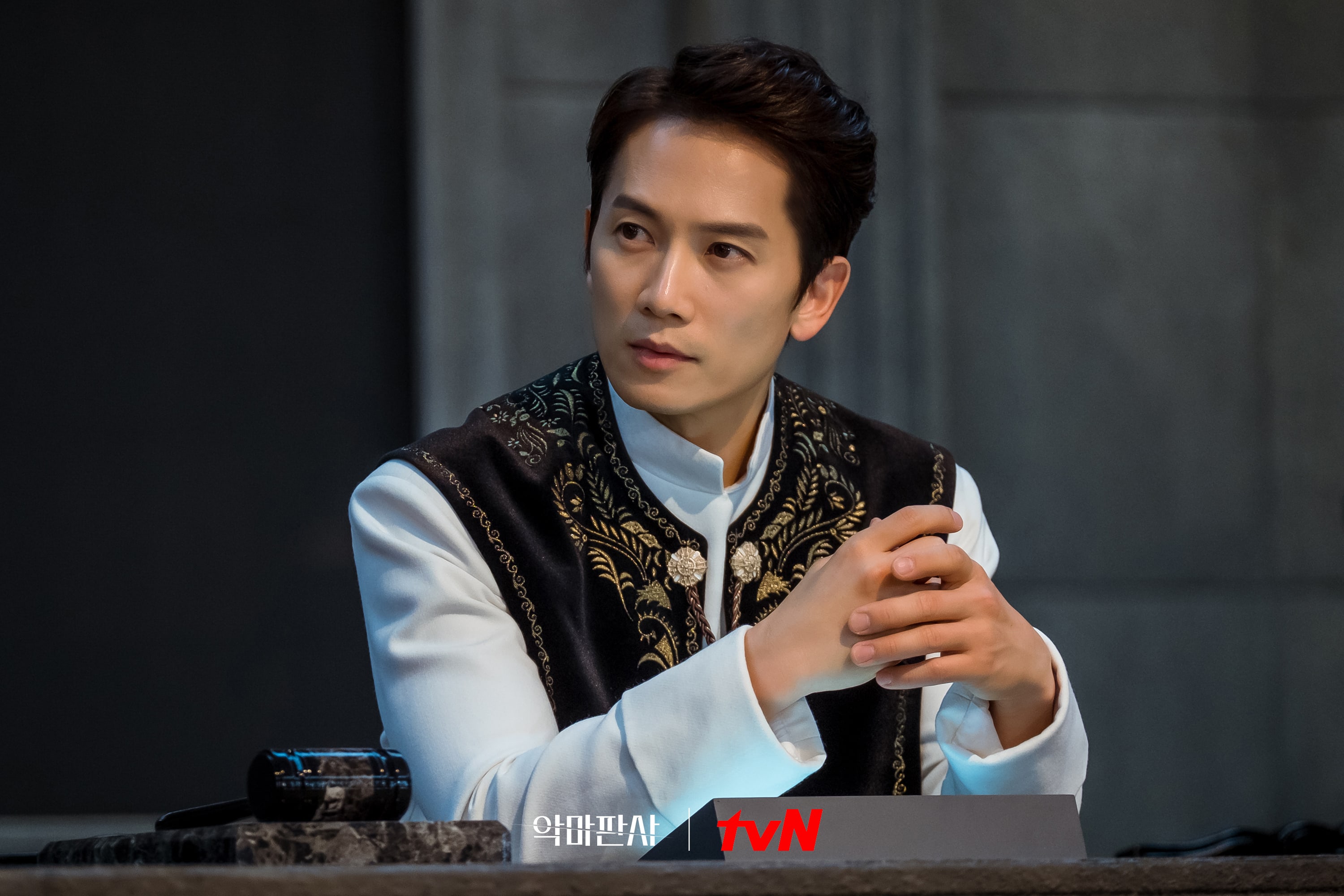 The 'devil judge' set on fixing the system with a dark past
In this dystopian setting, South Korea lives in chaos as political leaders use their power for selfish gain. The K-drama focuses on a "live courtroom show" that allows the public to decide whether the accused is guilty before the judge makes his final decision and carries out a verdict.
Yo-Han is titled as the "devil judge" who appears as the public's saving grace as he uses his position as head judge to punish the greedy and power-hungry who evade the law. His hero persona hides a mysterious and dark past that his associate judge, Ga-On starts to uncover. Together they take justice into their own hands.
Yo-Han and Ga-On make for riveting main characters
RELATED: Jungkook's 'Toy Story' and 'Zootopia' Voiceover During 'Run BTS' Proves He Should Be Cast in a K-Drama
Reviews have praised Ji Sung in the lead role of Yo-Han as he brings to life the cynical yet emotionally scarred character on screen. Yo-Han's hidden troubled past drives his true intentions and hidden motives. In contrast, Ga-On is a pure and kind character described as a ray of hope in a dystopian world.
Ga-On's kind demeanor also hides a painful past after losing his parents at a young age, leading to a rebellious childhood. As the show progresses and Ga-On uncovers Yo-Han's true game plan, he must choose between doing what's right by the law and seeking justice against the corrupt.
The two main leads are aided by supporting characters that bring more drama to the storyline. On the other side of the law is Jung Sun-Ah (Kim Min-Jung). Sun-Ah is Yo-Han's greatest rival and executive director of a corporate social responsibility foundation who puppets powerful politicians. Yoon Soo-Hyun (Park Gyu-Young) is Ga-On's childhood friend and police lieutenant who doesn't trust Yo-Han and seeks to expose his secrets.
Cast of well known actors
RELATED: BTS Members Say They Practically Lived at McDonald's When They Were Trainees
The K-drama has held its rankings against other shows on air as the top show in its time slot, according to Soompi. The Devil Judge piqued interest not only for its storyline but its main cast of actors. Fans easily recognize actor Park Jin-Young as he first made a name for himself as a vocalist in the popular K-Pop group, Got7. Park appeared in various roles before landing the lead as Lee Ahn in the fantasy drama He Is Psychometric.
Ji Sung is a veteran of K-dramas, taking part in many television genres, from romance to thrilling legal and medical series. In 2015, he was the lead role in the romantic comedy Kille Me, Heal Me, and played Park Jung-Woo in 2017's Innocent Defendant. Before The Devil Judge, Ji Sung was the lead in the 2019 medical drama Doctor John.