'The Devil Wears Prada': Adrian Grenier Admits That Nate Was an Immature Boyfriend — 'Andy Needed More Out of Life'
The Devil Wears Prada is one of the most popular fashion films of all time. Released in 2006, the movie features A-list actors such as Meryl Streep, Anne Hathaway, and Stanley Tucci, but it also tells a great story that everyone can relate to.
Andy, who is played by Hathaway, is an aspiring journalist who gets her first job at a fashion magazine modeled after Vogue. Her domineering boss—played by Streep—pushes her to her professional limits, and her personal life begins to suffer as she moves upward in the company.
Many viewers note how Andy's boyfriend Nate, who is portrayed by Adrian Grenier, fails to provide her adequate support as she deals with her challenges at work. As Andy becomes more successful, their relationship becomes strained and they eventually break up when she goes to Paris for fashion week.
15 years after The Devil Wears Prada's release, Grenier admits that Nate wasn't that great of a partner for Andy.
Adrian Grenier didn't realize Nate was a bad boyfriend until social media came for him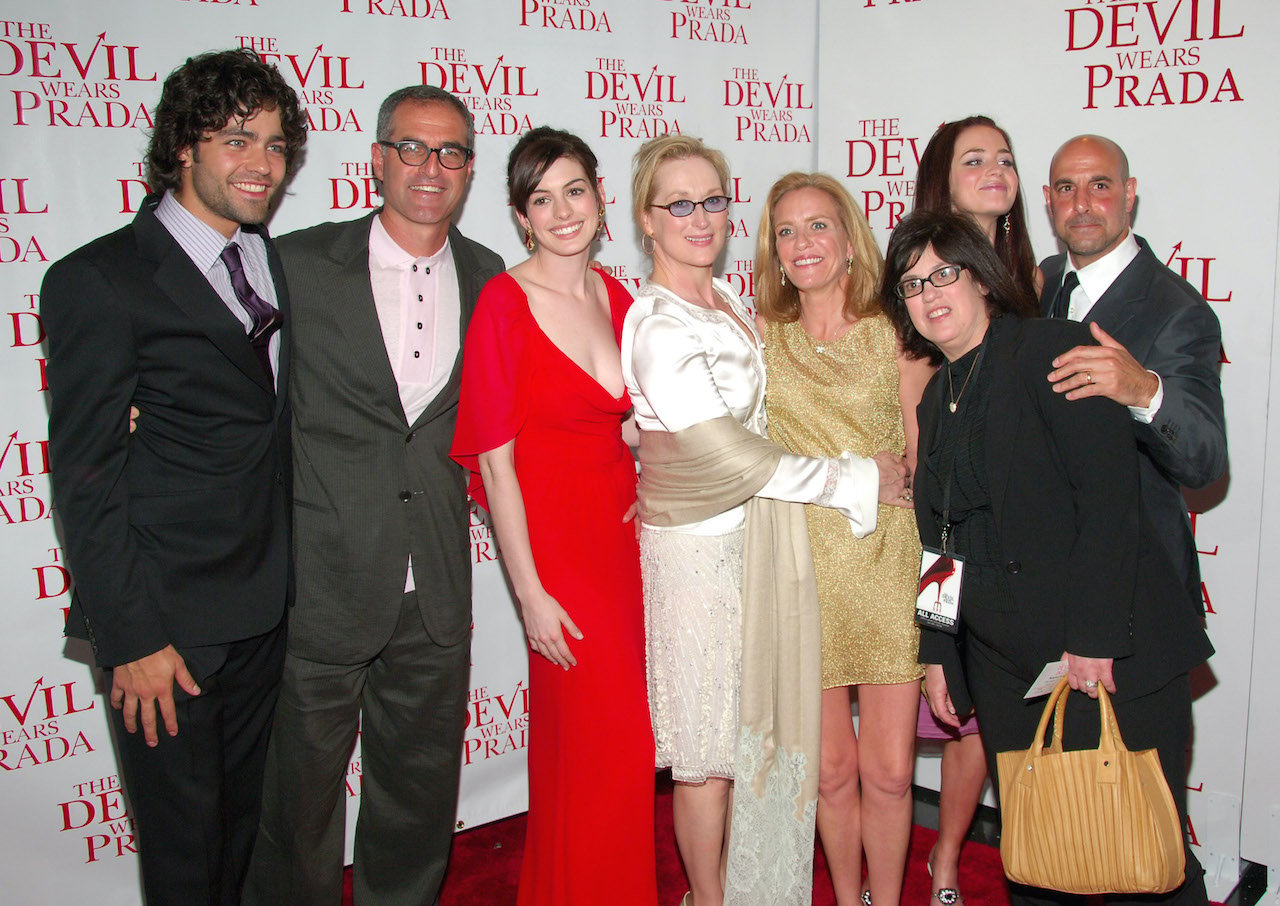 RELATED: 'The Devil Wears Prada' Writer Reveals Where Andy and Nate Are Today, and It's Heartbreaking
Grenier talked about his controversial character during a recent interview with Entertainment Weekly, revealing that he was unaware of his toxic behavior until fans started speaking out on social media.
"I have to admit, I did not see that some of the subtleties and the nuance of this character and what it represented in the film until the wisdom of the masses came online and started to push against the character," Grenier said.
He admits that Nate was immature in 'The Devil Wears Prada'
Later in the interview, Grenier noted that he failed to realize how bad Nate's behavior was during filming because he was also very immature at the time.
"It hadn't occurred to me until I started to really think about it. And perhaps it was because I was as immature as Nate was at the time."
Specifically, he noted that Andy was a lot more driven and focused on her career than Nate was, and that was likely what bothered his character the most.
"Nate had not grown up, but Andy was," Grenier said. "This is a coming of age for Andy. And she needed more out of life than Nate. And she was achieving it."
Anne Hathaway opted not to kiss Adrian Grenier because it didn't feel right for the movie
Even though Grenier was unaware of the subtleties of Nate and Andy's relationship, Hathaway was very in tune with the subtext of the film. When the two were supposed to shoot a kissing scene one day, she told Grenier that she didn't feel comfortable going through with it.
"This is, I think, a testament to Annie. There is a kissing scene and she was working through it. And she was like, 'You know, I just don't think it's right.' And I was like, 'What do you mean? Of course it's right,'" Grenier recalled. "And she's like, it just doesn't feel like that's where we are in our relationship, that we're not in that lovey-dovey space. There's too much history, it's just too familiar.' And she was right."
The Devil Wears Prada celebrates the 15th anniversary of its release on June 30.