'The Devil Wears Prada': Film Exec Reveals This Famous Actress Turned Down Anne Hathaway's Role 3 Times
Anne Hathaway's name is synonymous with 'The Devil Wears Prada' but the studio originally wanted another actress. In fact, the other woman turned the movie down three times.
There are certain actors and actresses whose names have become synonymous with movies and franchises. Meryl Streep and Anne Hathaway will forever be tied to The Devil Wears Prada given how successful the movie was. But Hathaway almost didn't play the iconic role of Andy Sachs. In fact, the studio tried multiple times to get another actress.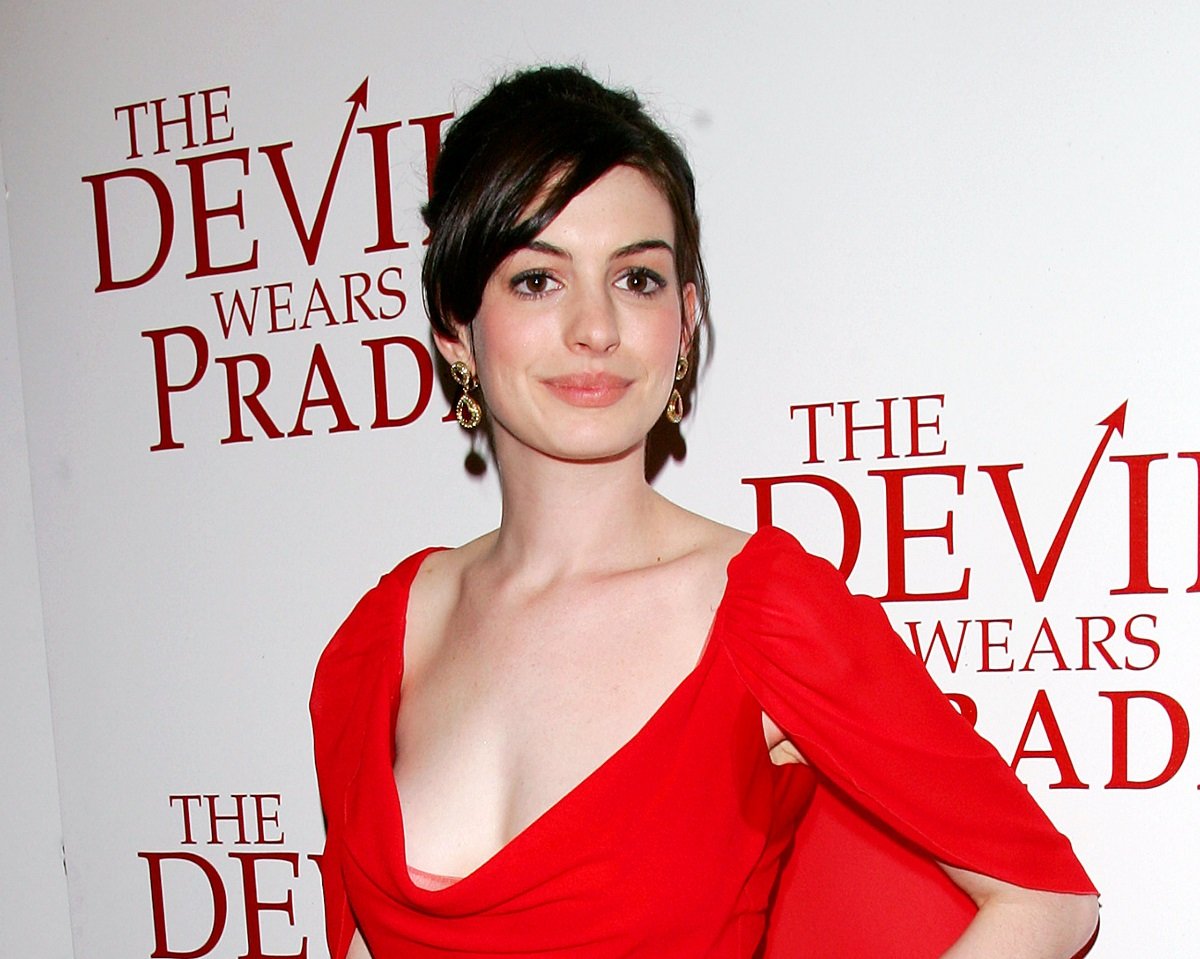 Who almost joined 'The Devil Wears Prada' cast?
While Hathaway is known for playing Andy, the spot in the Devil Wears Prada cast almost went to Rachel McAdams. She actually turned the job down three times before it was given to Hathaway.
"We started negotiating with Annie to make a deal, and that didn't go well with the studio.… We offered it to Rachel McAdams three times," director David Frankel told Entertainment Weekly. "The studio was determined to have her, and she was determined not to do it."
The studio reportedly really wanted McAdams as she was already established with her roles in The Notebook and Mean Girls.
Scarlett Johansson, Kate Hudson, Kirsten Dunst, Natalie Portman, and other Hollywood starlets tried out for the role but ultimately, Hathaway was the most persistent. Hathaway famously wrote "hire me" in the zen garden of Carla Hacken, who was the vice president of Fox 2000 at the time.
Ultimately, Streep cinched the role for Hathaway.
"Meryl was eager to make the movie, and she said 'let me meet with her.' Brokeback Mountain was about to come out," Frankel said. "Annie had a wonderful, small role in that. And Meryl watched that scene from the movie, she met with her and called up Tom Rothman at Fox and said, 'Yeah, this girl's great, and I think we'll work well together.'"
Rachel McAdams was actually on a break
During the Devil Wears Prada time period, McAdams was actually taking a break from acting altogether. Coming off of the success of Mean Girls, The Notebook, and Wedding Crashers, McAdams was quickly rising in fame. She took a break from films between 2006 and 2007.
"There were a lot of cooks in the kitchen, a lot of voices around me, and I wanted to step away so I could hear my own voice again", McAdams said in 2013 of her break. "Truthfully, I never really wanted to be a big movie star. I never even wanted to work outside of Canada, or outside of the theatre."
During that time, in addition to The Devil Wears Prada, McAdams turned down roles in Casino Royale, Get Smart, and Mission: Impossible III.
McAdams did eventually return to the film world in 2008 with the film Married Life, starring Pierce Brosnan and Chris Cooper. The film didn't do so well and grossed only a little over $2 million worldwide. She regained success with The Time Traveler's Wife, Sherlock Holmes, Midnight in Paris, and more.
So, ultimately, turning down the role in The Devil Wears Prada didn't have a big impact on McAdams' success, while the role did a lot for Hathaway.