'The Devil Wears Prada': Meryl Streep on Playing Miranda Priestly — 'She Behaved Like Horrible, Powerful People Behave'
Meryl Streep's performance in The Devil Wears Prada is widely considered one of her best. The film, which was released in 2006, tells the story of a young woman, played by Anne Hathaway, who begins working for a fictional fashion magazine under a particularly domineering and abusive editor, Miranda Priestly (Streep). Over time, Hathaway's character, Andy, gains a new perspective on fashion, work ethic, and what it takes to truly be successful in any craft. 
Even though the movie garnered impressive performances from all of its lead actors, Streep's was singled out as particularly great. A rude, repugnant, editor-in-chief driven to win at all costs, Streep's character demands excellence from everyone in her orbit and isn't afraid to hurt their feelings in the process.
Years later, Streep has taken a look back on the iconic role, sharing her thoughts on the character's inner workings. 
Meryl Streep didn't want 'The Devil Wears Prada' to feel like an Anna Wintour biopic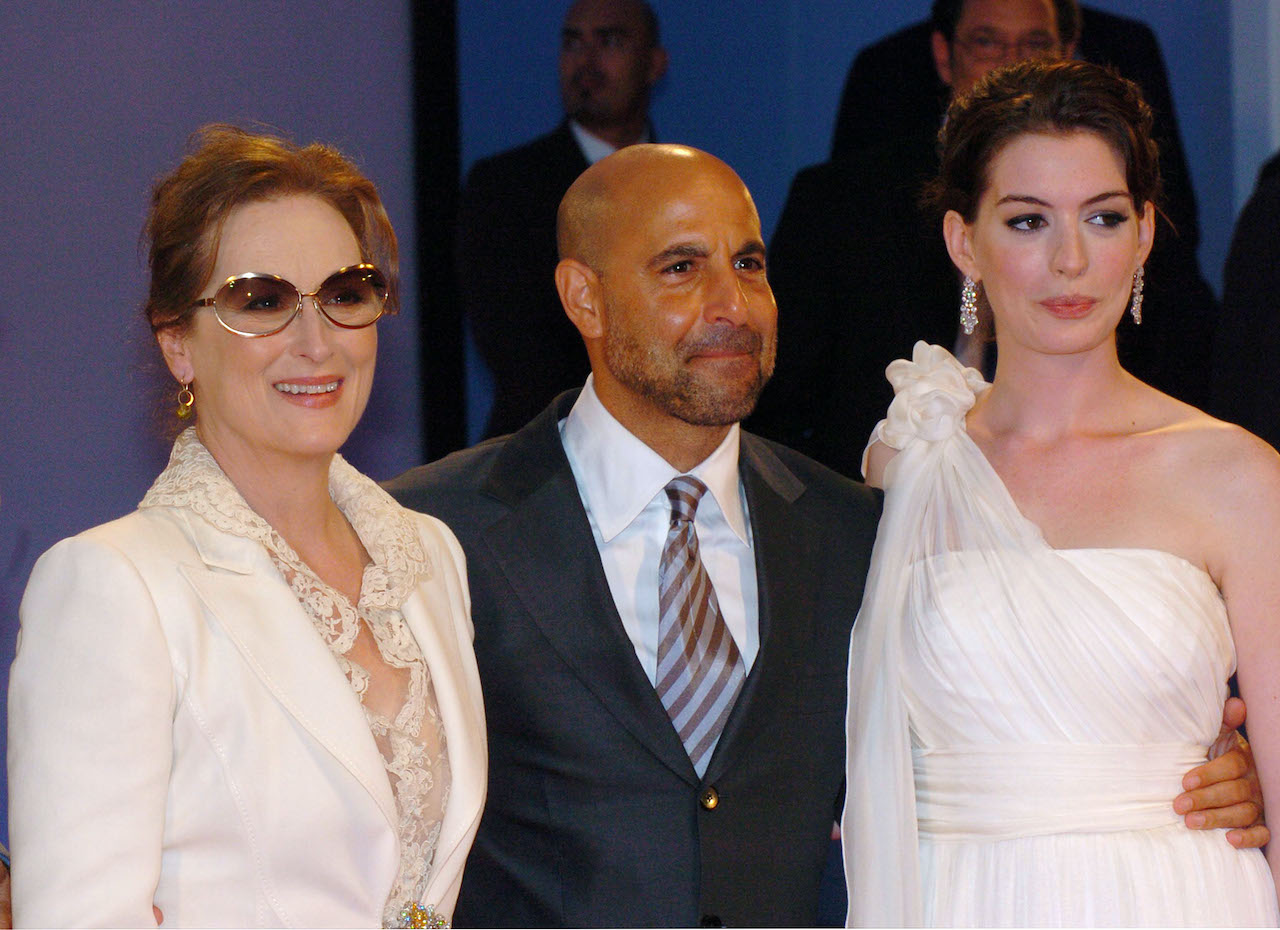 Streep discussed her character during a recent interview with Entertainment Weekly, assuring that her characterization of Miranda was not a reflection of fashion legend Anna Wintour. 
"I wasn't interested in doing a biopic of Anna [Wintour]. I was interested though, in her position in her company," Streep said. "And so I wanted to take on all the burdens that she really carried, along with having to look nice every day." 
She says Miranda Priestly behaved in a way that 'horrible, powerful people behave'
Later in the interview, while discussing the psychology of Miranda, Streep noted that despite her undeniable greatness in the fashion industry, Miranda was a character that tended to abuse her power over people. 
"She behaved like horrible, powerful people behave, which is that you kind of disregard the people on the lower rungs, or I don't know—throwing the coats was a particularly obnoxious touch. Takes too much time to hand it over nicely or something. I don't know."
She also made sure to mention that she hopes one day that more women will be in a position to be as unforgiving, decisive, and unapologetic as her character was. 
"She didn't try to ingratiate, what my friend Carrie Fisher used to call the squeezy and tilty of it all. She didn't do any of that, which I think is great. I like to think we'll get to a place where women don't have to apologize for a request. 
'The Devil Wears Prada' cast and crew shared their perspectives on Miranda Priestly
During the group interview, other cast members and crew members chimed in on what made Miranda such an interesting character. 
"It was important that she not just be a difficult boss, but that she embody a certain value around people being expendable in service of this, what to her is a greater goal. And she really venerates fashion and the magazine, and it's sort of like a type of temple for her," The Devil Wears Prada screenwriter Aline Brosh McKenna said. 
Streep's co-star, Emily Blunt, also added that Miranda is a character that many women can look toward for inspiration. Echoing similar sentiments to Streep, Blunt observed that men face much significant backlash when they behave in ways similar to Miranda. 
"She does give us a character who a lot of us can aspire to be," Blunt said. "To be able to be uncompromising, and tough, and real, and honest, and to the point. And not have to contort and dance to get your point across without hurting anybody or offending anybody, which I think men have a much easier time with." 
The Devil Wears Prada cast and crew will celebrate the 15th anniversary of the film's release on June 30.