'The Devil Wears Prada': Meryl Streep Reveals That Her Miranda Priestly Performance Was Inspired By Clint Eastwood — 'He Never Raises His Voice, Ever'
Meryl Streep's performance in The Devil Wears Prada will always be considered legendary. Her cold, unforgiving demeanor, pursed lips, and piercing gaze intimidates even the most stoic of viewers and makes her character, Miranda Priestly, extremely authentic.
When The Devil Wears Prada first came out, many people thought Streep's character was inspired by Vogue editor Anna Wintour. However, Streep has denied this assessment on numerous occasions, insisting that she drew inspiration from men that she observed in positions of power.
More specifically, Streep admits that Miranda's quiet, intimidating aura was modeled after Clint Eastwood, one of Hollywood's most powerful players. 
Meryl Streep's ''Devil Wears Prada' performance was inspired by Clint Eastwood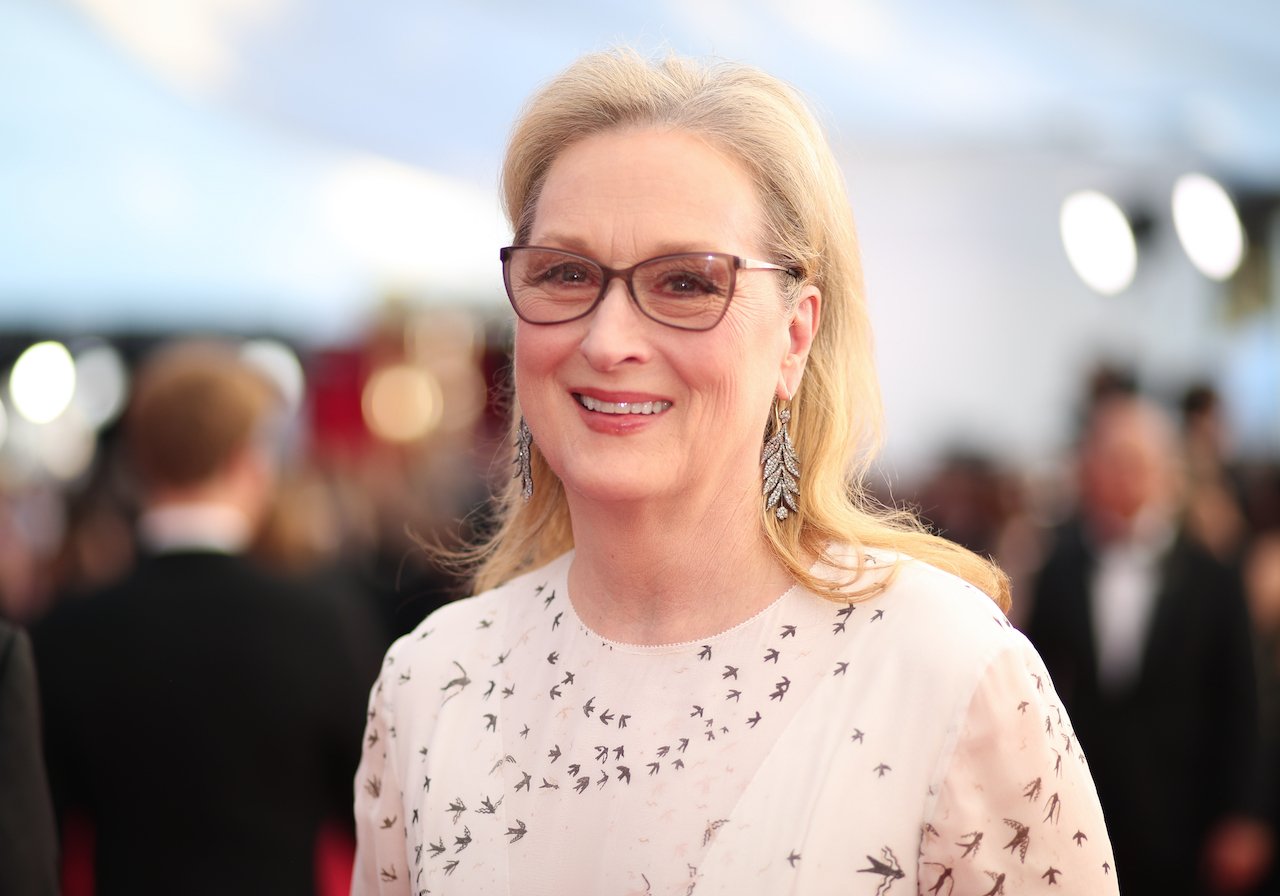 RELATED: 'The Devil Wears Prada': Why Meryl Streep's Role as Miranda Priestly Made Her 'So Depressed'
Streep discussed how Eastwood impacted her role in The Devil Wears Prada role during a recent interview with Entertainment Weekly commemorating the 15th anniversary of its release. 
"It was just a direct steal from the way I saw Clint Eastwood run a set," Streep said. "He's someone that guys really respect. And he never raises his voice, ever."
Further elaborating on why she gave Miranda a quiet persona, Streep recalled a lesson she learned while still in drama school.
"In drama school, the teacher said, 'How you play king has nothing to do with you. You're just you. It's how everybody else in the room act[s] when you enter it that makes you the king.' And that's exactly right. It was all up to them to have this reaction. And I could just speak and be slightly nastier than I normally am. I normally am on a scale of one to 10, a seven. But I could go all the way to nine or 10 with her. Because as long as I was quiet, it seemed more powerful."
Anne Hathway was shocked by Meryl Streep's quiet delivery
Streep's subdued, yet intimidating characterization of Miranda startled her co-star Anne Hathaway, who was expecting her to scream and stomp around the set.
"I just remember at the first read-through, I had read the script so many times. And I was expecting you to come in imperious and loud and barking orders. And you said your first line in a whisper," Hathaway told Entertainment Weekly. "And I almost fell off my chair. And that was the moment that I realized that we—yes it is a great Hollywood movie, but there's something more, too."
Meryl Streep wanted to convey the challenges of being a powerful, successful woman
In the same interview, Streep assured that she in no way wanted her performance in The Devil Wears Prada to be a direct reflection of Anna Wintour's life or personality.
"I wasn't interested in doing a biopic of Anna [Wintour]. I was interested though, in her position in her company," Streep said. "And so I wanted to take on all the burdens that she really carried, along with having to look nice every day."