'The Devil Wears Prada': Meryl Streep Reveals Which Unexpected Celebrity Helped Inspire Miranda Priestly
The Devil Wears Prada still holds up as one of the most iconic films to ever hit theaters. To this day, we still crack up every time Miranda Priestly says, "Please, it's just drizzling," while a hurricane erupts directly behind her. We still get goosebumps when Meryl Streep's character claims with total certainty, "everybody wants to be us." And anytime we see Anne Hathaway toss her perfectly good cellphone into a fountain, we rightfully get upset. Seriously. Why waste a good phone?
Yet the element in the film that we are most passionate about isn't the fashion or the romance. It's Streep's acting. Her role as Vogue's editor in chief is so unforgettable that it keeps us rewatching the movie over and over again. It makes us wonder where Streep drew her inspiration from for the role of Miranda. Which iconic celebrity helped shape her character?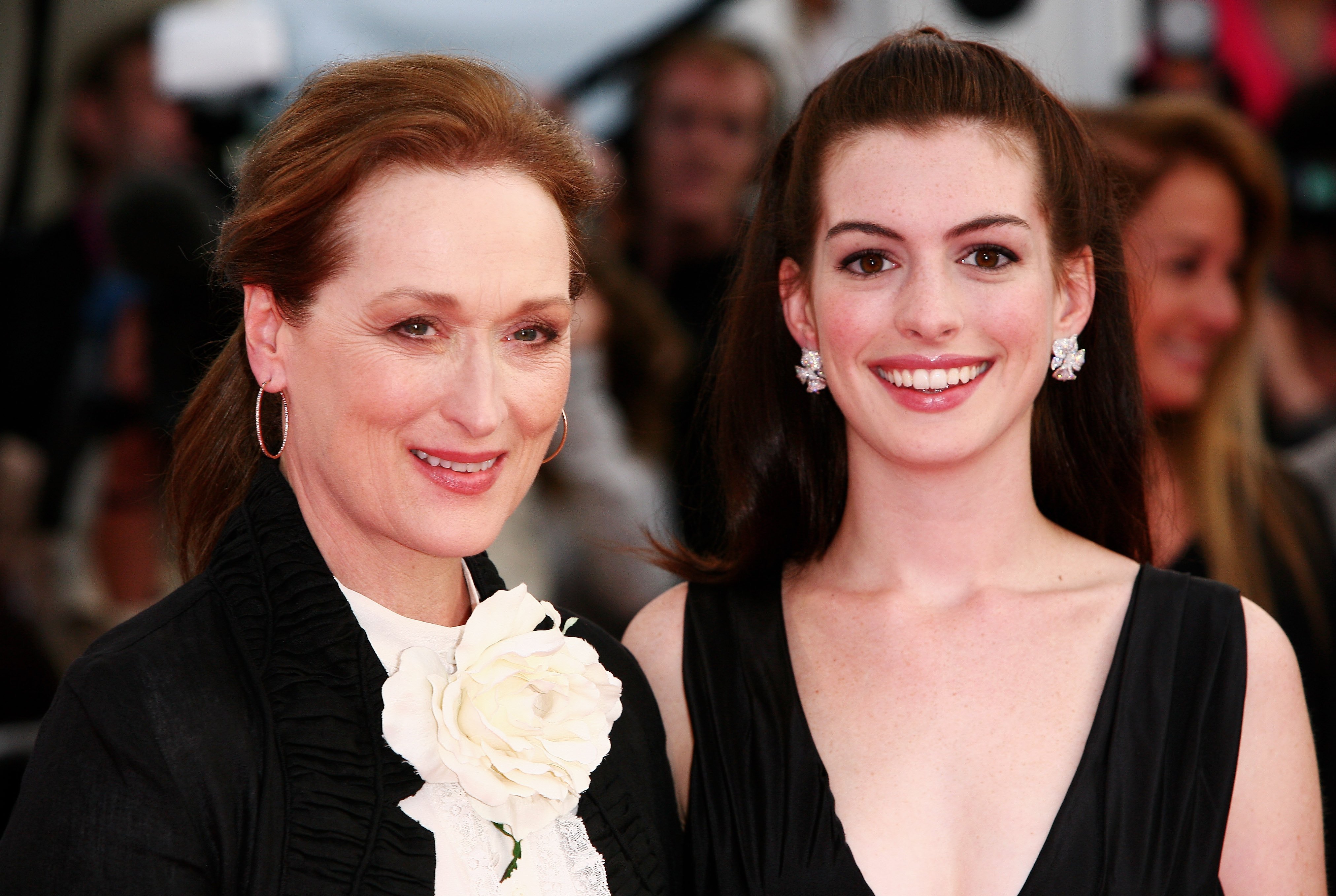 The legacy of 'The Devil Wears Prada' lives on
The Devil Wears Prada is arguably more popular now than it was when it premiered back in 2006. As of 2020, people still quote the movie like verses from the bible, and ever since it came out, fans can't stop talking about it. The movie is even set to be a musical scheduled for 2021, with music featured by Elton John. Of course, the film itself is based on Lauren Weisberger's 2003 novel. There is plenty of speculation that Weisberger based the story on her own experiences. In reality, the author worked for Anna Wintour as the editor in chief's assistant at Vogue. Coincidence? We think not.
Meryl Streep drew inspiration for Miranda Priestly from this actor
RELATED: 'Devil Wears Prada' Is Becoming a Live Musical and Fans Are Living for It
Streep has made a name for herself as one of the best actors of our generation. The Julie and Julia actor has tackled a variety of roles, all quite different from the next. While some of Streep's performances are comedic and lighthearted, others are much more drama-infused.
Yet the reason her Devil Wears Prada character is considered one of her most iconic roles, is because Miranda Priestly is both. She is easily one of the funniest characters of all time, yet she also nails all the dramatic elements of the film. Miranda Priestly has multiple layers to her personality, which is what makes her so exciting to watch. You never know what you are gonna get with her.
So which unexpected actor did Streep draw inspiration from? The Sophie's Choice actor based aspects of her character from Clint Eastwood. Particularly, Eastwood's voice. Streep tells Vogue, "The voice I got from Clint Eastwood. He never, ever, ever raises his voice, and everyone has to lean in to listen, and he is automatically the most powerful person in the room."
Anne Hathaway recalls being shocked by Streep's acting choice. She reveals to Vogue, "I think we all had an idea of what Miranda would sound like. It was a strident, bossy, barking voice. So when Meryl opened her mouth and whispered, everybody in the room drew a collective gasp. It was so unexpected and brilliant."
Lauren Weisberger reveals why 'The Devil Wears Prada' is such a success
Weisberger, who is responsible for creating the legacy that is The Devil Wears Prada, weighs in her thoughts about why the story speaks so much to such a wide audience. She tells Teen Vogue,
"At the heart of it, is a young girl straight out of university who not only has her first job out of college, but also a terrible boss. It's something I had heard time and time again and I was hearing that story from young women all over the country. It didn't always look like Miranda Priestly, and it wasn't always in the fashion industry, but everyone has that experience. It felt universal."