'The Devil Wears Prada': Why Meryl Streep's Role as Miranda Priestly Made Her 'So Depressed'
Meryl Streep has portrayed many memorable characters over the years. But her most notable role to date is playing Miranda Priestly in the 2006 film The Devil Wears Prada. While filming the movie, Streep fully embodied the fearsome magazine editor and took her job so seriously that she hardly ever broke character.
Though the role holds up as one of the most iconic film characters in history, Streep admits that playing Miranda was a "horrible" experience for her — and the approach she used to embody the onscreen alter ego is the reason why.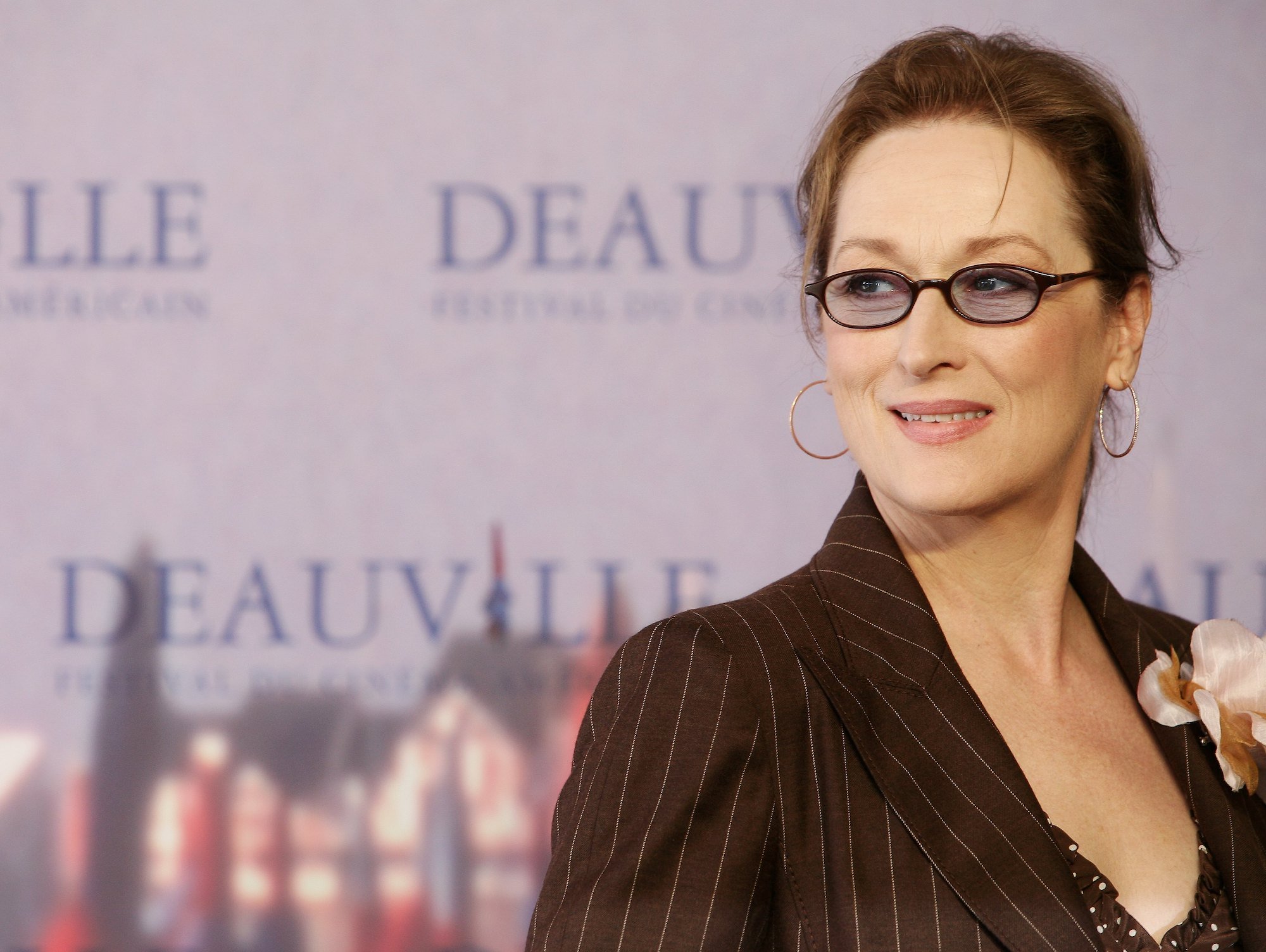 Meryl Streep used method acting while filming 'The Devil Wears Prada'
In celebration of the movie's 15th anniversary, Streep and her Devil Wears Prada co-stars spoke to Entertainment Weekly about their time working on the film.
Though they all have great memories from their time on the set, Streep revealed that she didn't have the best experience working on the film.
While filming for the movie was taking place, the Julie & Julia star employed method acting. This controversial style involves an actor remaining in character for the entire shoot of the movie or TV show.
RELATED: 'The Devil Wears Prada' Cast Reveals Which Iconic Lines Were Improvised
Though she was devoted to coming across as authentic as she could while playing the cold and ruthless editor-in-chief of Runway magazine, Streep reveals that this approach made her "miserable."
"It was horrible! I was [miserable] in my trailer. I could hear them all rocking and laughing," the award-winning actor told the outlet. "I was so depressed! I said, 'Well, it's the price you pay for being boss!' That's the last time I ever attempted a Method thing!"
Fellow 'The Devil Wears Prada' stars Emily Blunt and Anne Hathaway revealed that Meryl Streep would sometimes ice them out
While using the method acting style, Streep often retained elements of her icy character when she wasn't even in front of the camera.
In addition to staying to herself when the cameras weren't rolling, Streep would also brush off her famous co-stars Emily Blunt and Anne Hathaway, just like Miranda Priestly.
RELATED: 'The Devil Wears Prada': How Anna Wintour Showed Her 'Great Sense of Humor' About the Movie
"Meryl is so gregarious and fun as hell, in some ways it wasn't the most fun for her having to remove herself. It wasn't like she was unapproachable," Blunt recalled. "You could go up to her and say, "Oh my God, the funniest thing just happened," and she'd listen, but I don't know if it was the most fun for her to be on set being that way."
Like Blunt, Hathaway also noticed that Streep had put up a wall during filming but noted that the actor's "intimidating" approach was actually helpful.
"I knew that whatever she was doing to create that fear, I appreciated [because] I also knew she was watching out for me. There's this scene where [she says], 'You're just as disappointing as the rest of those silly girls,'" the Oscar winner shared. "I remember when the camera turned on me, the pressure really got to me, and I'd had such emotional fluidity in the day up to that point but it just wasn't there anymore."
Hathaway continued, "I remember having the experience of watching [her] watch me, and [she] altered [her] performance ever so slightly, and just made it a little bit different, and brought more out of me and got me to break through whatever barrier I had."