The 'Dexter' Revival Is 'Very Satisfying,' Says Actor David Magidoff
David Magidoff has shared his thoughts on the highly anticipated Dexter revival. The crime drama ended in 2013 after eight seasons, but Showtime has decided to bring it back for a 10-episode limited series reboot. While we don't know a whole lot about it, Magidoff insists the show will be "very satisfying" to viewers.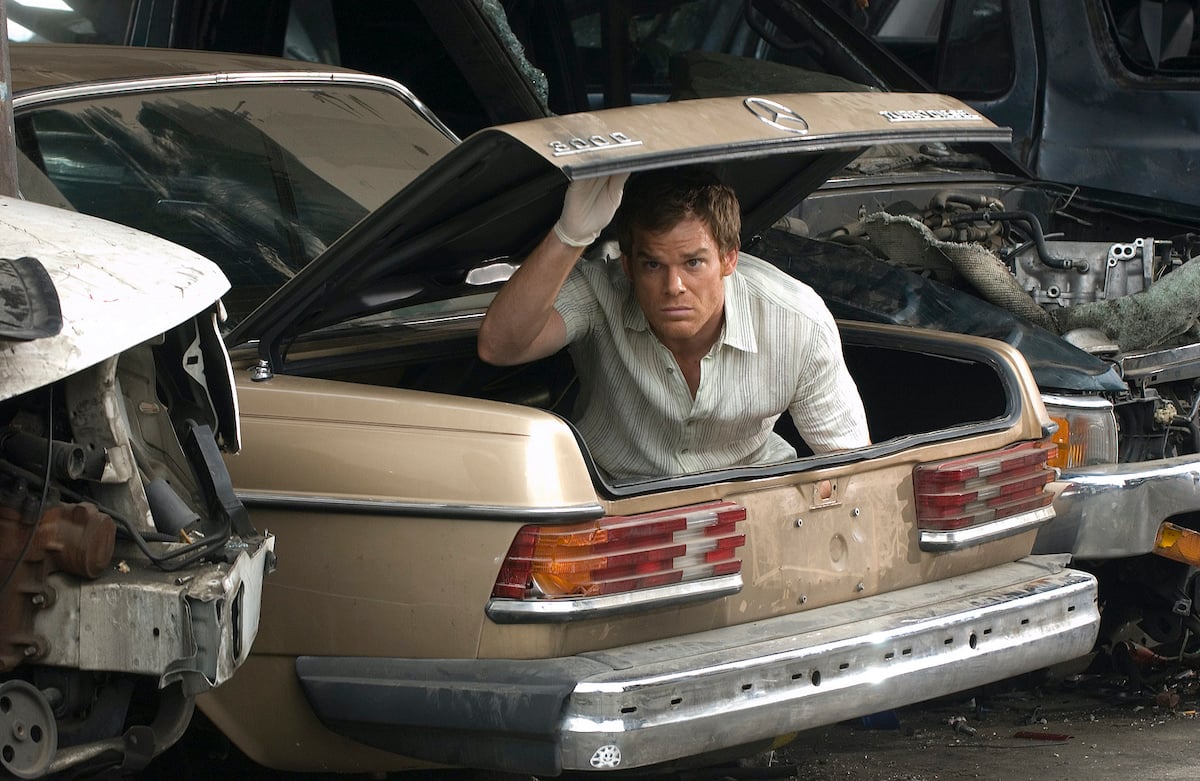 What is the 'Dexter' reboot about?
Set a decade after the original series finale, the revival will show where Dexter Morgan is now after faking his death and fleeing Miami. Teaser images have revealed that he's started over as Jim Lindsay and living in the fictional Iron Lake, New York. While he appeared to stop killing, showrunner Clyde Phillips has said that there's going to be a lot of murdering in the revival.
"Dexter always has what we call 'the dark passenger' living inside him," he explained to TV Insider. "He is more grounded than he's ever been, but that dark passenger is a voice he cannot deny. This is Dexter. People are going to die."
RELATED: 'Dexter' Showrunner Hints at Why He Moved From Oregon to New York
David Magidoff shares his thoughts on the 'Dexter' revival
Among the cast of the Dexter revival is David Magidoff. Per Deadline, he plays a character named Teddy, who just joined the Iron Lake Police Department. He's described as "good-natured, quirky, hardworking, eager to please; and a little scared of his boss, Police Chief Angela Bishop (Julia Jones)." But he also can be a "badass" when he needs to be.
Asked on the DreamPath podcast to discuss the revival, Magidoff obviously couldn't share much. However, he did say he thinks fans will enjoy it.
"I think it's going to be really, really satisfying especially for people who watched the show," he said. "I think it's gonna be a very satisfying 10 episodes and just some great people on the show. Michael C. Hall is just… I mean, I can't say enough about him. I heard he was quiet going into working with him, and he's not. I mean he can be, but he's funny, he's charming and he's great."
"He's the kind of guy who sets the tone of the whole show and everyone's having a real chill time out here," Magidoff continued. "… And I think a guy like Michael, who doesn't ask for much, who doesn't demand anything, who just shows up every day and does his job and is a great guy. It's beautiful to see people like that and set the tone."
In addition to him and Hall, the revival features Jennifer Carpenter, John Lithgow, Clancy Brown, Jamie Chung, Oscar Wahlberg, Katy Sullivan, Alano Miller, Johnny Sequoyah, and others (via Hollywood Life).
RELATED: 'Dexter': Everything the Original Cast Members Have Said About the Revival
The revival drops in the fall of 2021
Those planning on watching the revival will be able to check it out later in 2021. Again, there will be 10 episodes to start, but Hall has said there could be more in the future. "What's plain now is that there's 10 new episodes," he added to NME.