'The Dick Van Dyke Show': Why Rob and Laura Petrie Slept in Separate Beds
Things that wouldn't even register to TV viewers today were once considered too risqué for network television, including married characters sharing a bed. Rob and Laura Petrie, portrayed by Dick Van Dyke and Mary Tyler Moore, didn't share a bed in The Dick Van Dyke Show, and there is a reason why. The network was having none of it.  
Why didn't Rob and Laura sleep in the same bed on 'The Dick Van Dyke Show'? 
When Carl Reiner originally pitched the idea of The Dick Van Dyke show, he wanted Rob and Laura to share a double bed, like a traditional married couple. The network would not allow it. In 2014, Reiner told Entertainment Weekly that Laura and Rob's twin beds were a bit of a sticking point.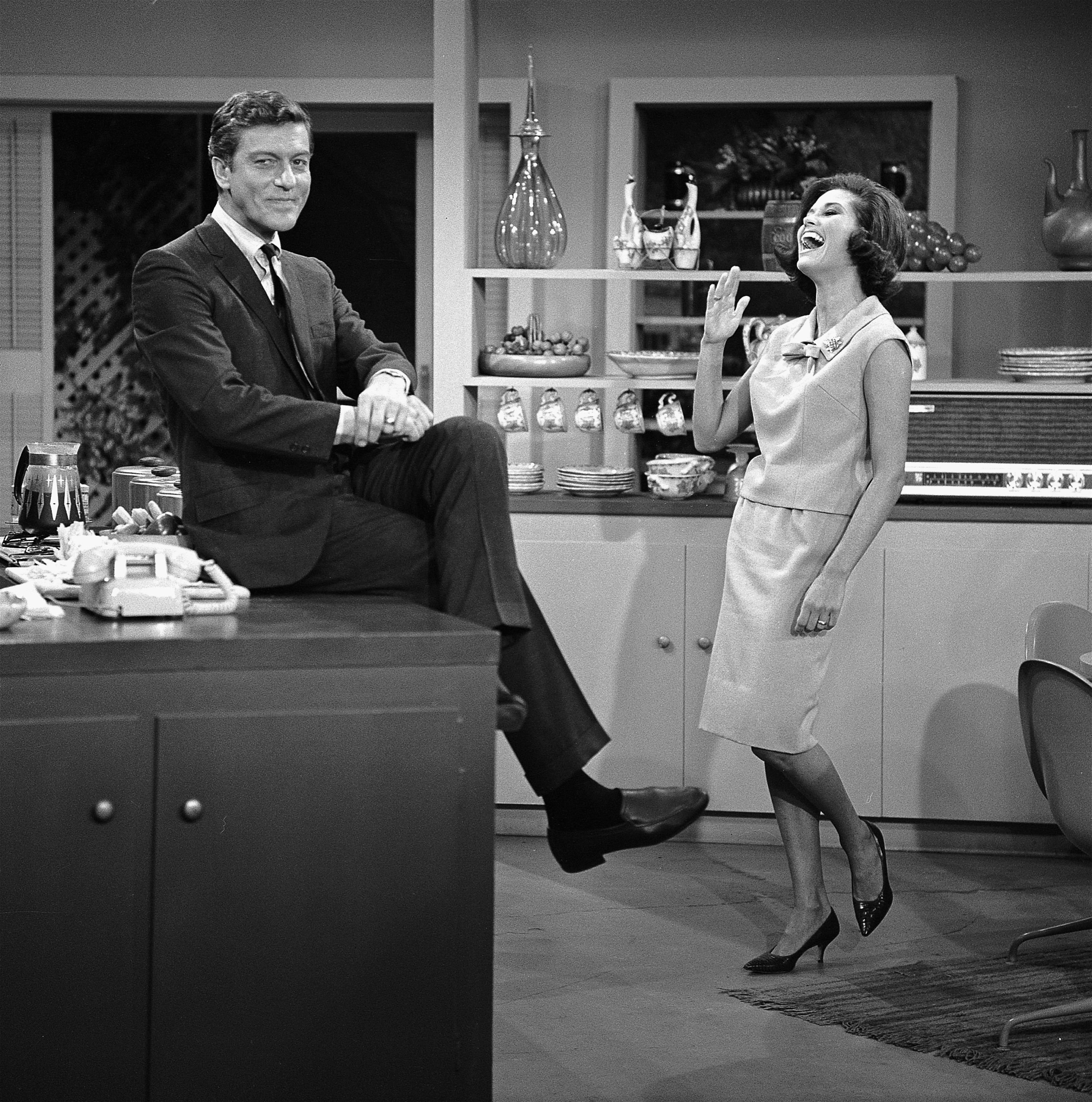 Reiner told the network that he wanted them to sleep in the same bed, just like he and his wife did. He went on to say that Broadcast Standards and Practices told him it simply wasn't allowed. Apparently, it was considered to be in poor taste. Reiner gave up on the double bed idea and moved on to other, more important issues.
Who was the first television couple to sleep in the same bed? 
Reiner went to bat for Rob and Laura to share a bed, and he had good reason to. There were television couples who came before them that shared a bed. In the 1940s, Mary Kay and Johnny Stearns shared a bed on their long-forgotten series Mary Kay and Johnny. Ozzie and Harriet also shared a bed in The Adventures of Ozzie and Harriet in the 1950s, and by 1955 Lucille Ball and Desi Arnez were seen sharing a double bed in I Love Lucy, albeit not on a regular basis. Rob and Laura Petrie were different, though. Unlike the other on-screen couples, Van Dyke and Moore weren't married in real life.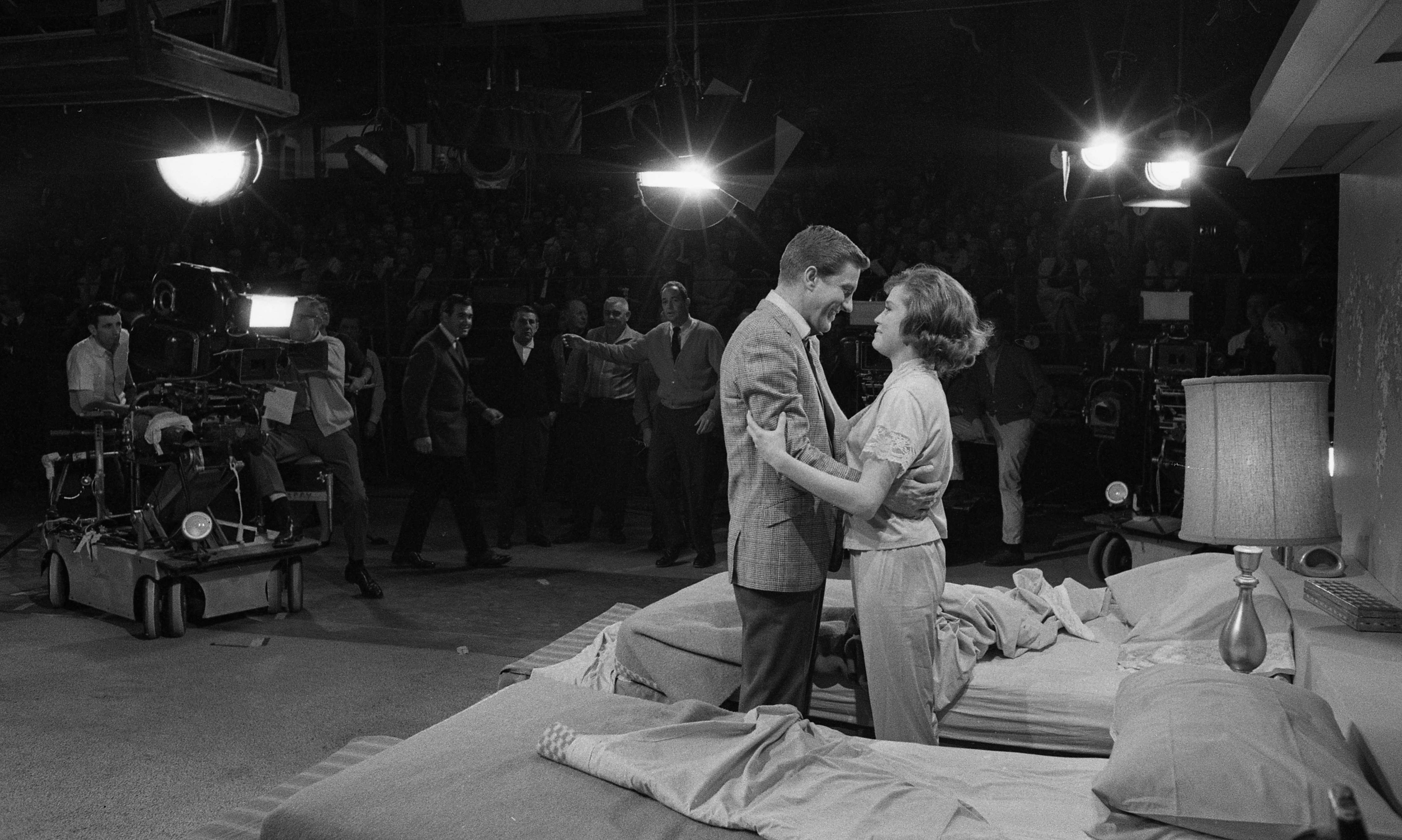 Darren and Samantha Stevens of Bewitched were the first unmarried costars to share a bed in 1964. Lily and Hermann Munster shared a double bed the same year. A few years later, fans would see more bedroom time on The Brady Bunch. Mike and Carol Brady famously shared a double bed in 1969.
The series was a trailblazer in another way, though 
While Reiner lost the battle over a double bed, the series still changed things. Mary Tyler Moore's character donned pants, something that was considered off-limits at the time. Moore led the charge to keep her character in capri pants, she explained to NPR in 1995. Reiner backed her up. The goal was to ensure Laura was not the standard sitcom wife, and putting her in pants made her more modern and a bit edgy.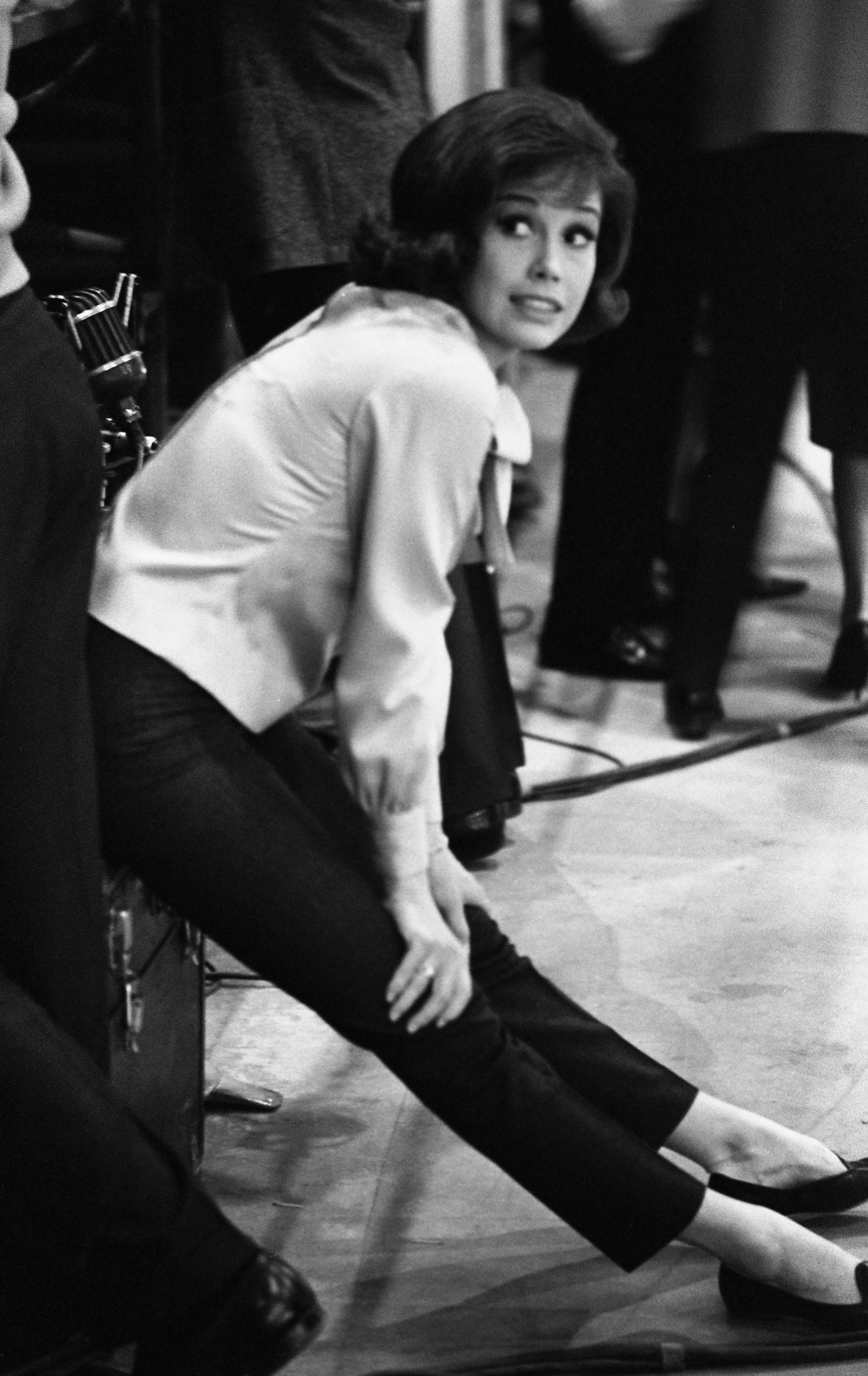 The network wasn't initially onboard with the capris, though, Rainer explained to CNN. According to the famed entertainer, there was a concern that Moore's behind was too well-defined in her form-fitting pants. Regardless, the pants stayed and changed the way sitcom wives were portrayed in a very big way.