The 'Downton Abbey' Cast Member Who Nearly Turned Down Their Audition
Lady Edith Crawley may not be the most fabulous of the Downton Abbey characters, but "Poor Lady Edith" is an essential member of the series. However, Laura Carmichael, the actor who played Edith, almost decided to skip out on her audition for Downton Abbey. Why?
'Downton Abbey' cast member Laura Carmichael nearly didn't attend her own audition for Lady Edith
Carmichael was working a day job and starring in Twelfth Night when her agent told her about the Downton Abbey audition.
But according to a conversation with Harper's Bazaar, Carmichael was more excited that the Shakespeare play was about to go on a world tour.
Also, the actor "initially thought the role of Lady Edith would be a small part with minimal lines or screen time." She didn't want to miss out on an international adventure playing Viola for what she believed was a tiny role.
"I thought it was going to be a 'Yes, milord,' a half-day's filming, one line maybe," she told the magazine. That didn't exactly seem worth it.
"I thought, 'I'm going to have to turn down this dream Shakespeare for this TV job,'" Carmichael said. "What a disaster!" But, she showed up to audition for Downton Abbey anyway. That's where she "realized it was for a lead part," Carmichael explained.
How Carmichael got cast on the TV series
Carmichael told The New York Times she "went from being pretty much out of work" to Downton Abbey. And — once she realized it was for a leading role — she was psyched at the opportunity to play Lady Edith.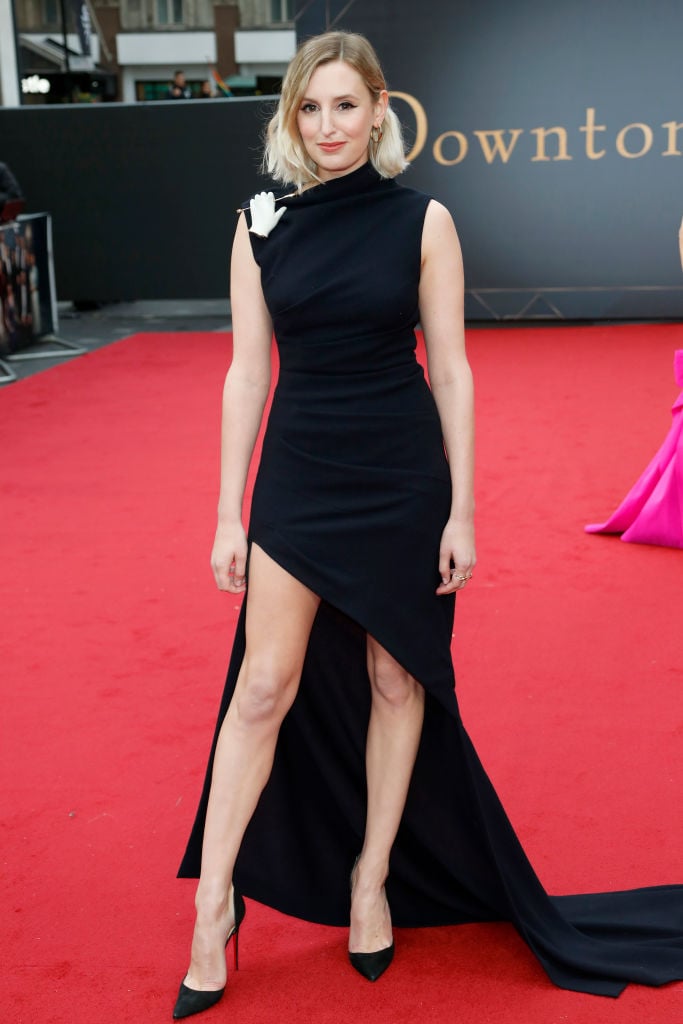 RELATED: Have 'Downton Abbey' Withdrawal? Cast Member Hugh Bonneville Has an Idea
"I hadn't been in any television before, or even auditioned for television, so it was a huge, life-changing moment," she explained. How did Carmichael end up getting cast on the period drama, anyway? The Downton Abbey actor shared with The Times:
The casting director had seen me at drama school two years earlier, and I'm not sure why she remembered me but she asked me to audition. It took them a long time to cast Edith, and I was in the last round, so we started work two weeks after they told me.
However, Carmichael was mainly happy to be considered.
"I was giddy from the beginning because it was such a huge job for me," she continued, "whereas other people who had more experience were more, 'let's wait and see.' I was the excited, overemotional kid from Day 1."
After 6 seasons and a movie, does 'Downton Abbey' star Laura Carmichael feel famous?
RELATED: These 2 'Downton Abbey' Cast Members Have Been 'Married' on 3 Different TV Shows
However, even after 6 seasons on Downton Abbey, Carmichael didn't exactly go from a nobody to a superstar.
"I don't feel at all famous," she revealed to The New York Times, "although of course the show is very famous." Carmichael expanded on her relatively low celebrity status, finding no fault in it:
It's been really fun to be part of that and to go to America and experience the reaction there. But it hasn't encroached too much on my day-to-day life. It's rare that people immediately recognize me. All in all, considering the terrifying arena it can be to be well-known, we've been fortunate.