'The Dropout': Are Elizabeth Holmes and Sunny Balwani Still Together?
Here's a breakdown of Elizabeth Holmes' and Sunny Balwani's relationship timeline and where they stand today. 
The exciting new Hulu miniseries, The Dropout highlights the relationship between Theranos CEO Elizabeth Holmes (Amanda Seyfried) and her COO Sunny Balwani (Naveen Andrews). Holmes was recently convicted of fraud, and Balwani's case is currently in court. 
But what's become of their romance? Here's a breakdown of Holmes' and Balwani's relationship timeline and where they stand today.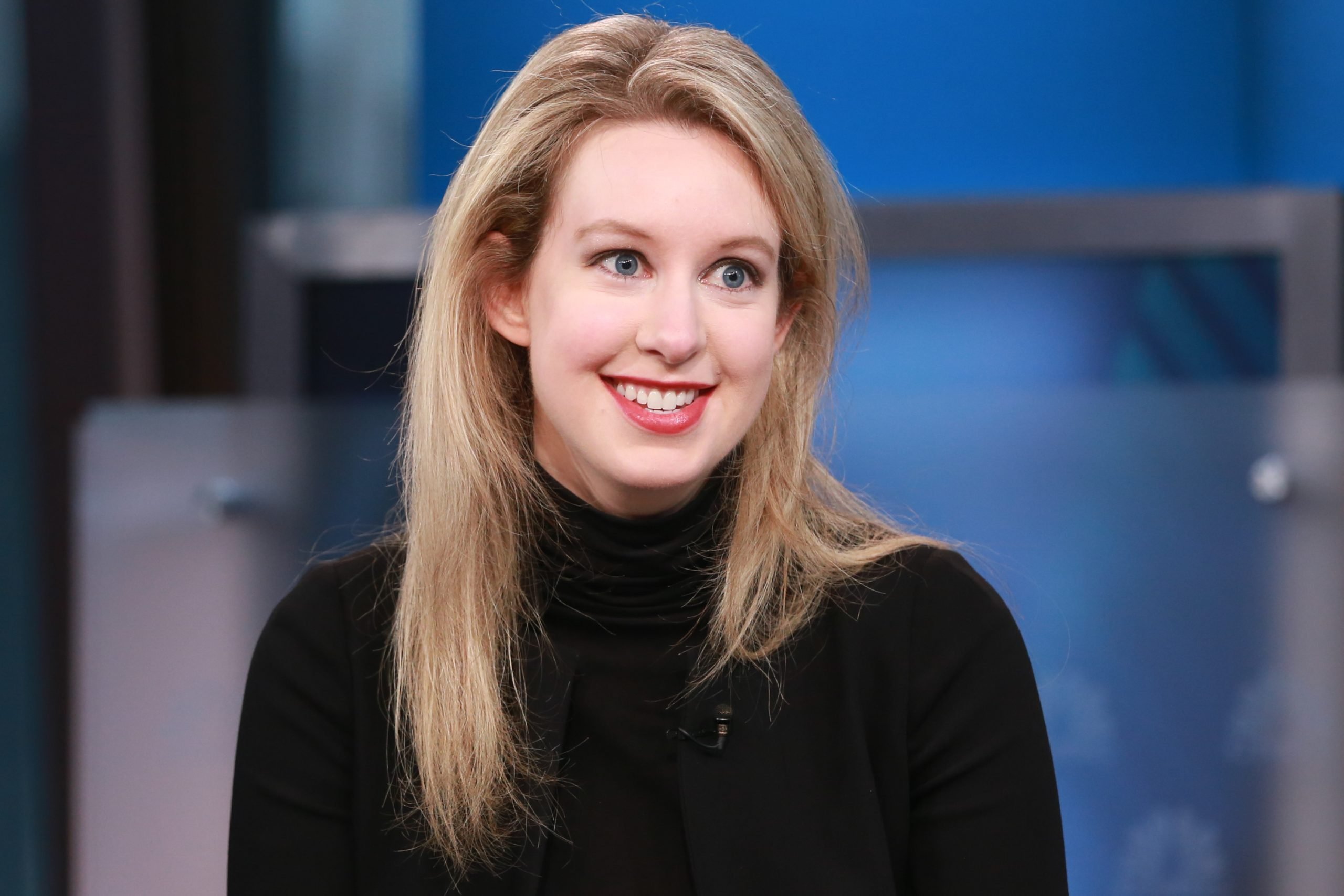 Elizabeth Holmes and Sunny Balwani met in 2002
The real-life couple at the center of The Dropout is no longer dating. The two met in Beijing, China in 2002, when Holmes was 18 and Balwani (who was married at the time), was 37. Holmes was in China studying Mandarin through Stanford at the time. And when she first spoke to Balwani, she was impressed by his business acumen and success. 
"I understood that he'd been a really successful businessperson, that he worked with Bill Gates in the early days of Microsoft," Holmes said during her 2021 trial via Vanity Fair. "I talked to him about wanting to start a company, and a company that I tried to build in high school, and I asked for his advice."
Upon their return to the United States, Holmes and Balwani kept in touch via email. And in 2005, after Holmes dropped out of college to start Theranos, she started living with Balwani in Palo Alto. 
Sunny Balwani joined Theranos in 2009 and left in 2016
Balwani officially became Theranos' COO in 2009. And by then, he and Holmes were in a serious relationship. 
As reported by Vanity Fair, the government released hundreds of texts the couple sent to each other while they were dating. Balwani's texts to Holmes were doting and loving, while Holmes' messages were shorter and far less affectionate. 
"There is no love for me like yours," Balwani wrote in one text. "Which is why it's hard to breath [sic] without your breath near me."
Holmes' reply to most posts like this was a simple "Ditto." 
But in 2016, Balwani left Theranos. And according to Holmes, things ended because of a failed government inspection of their labs. 
"I had gone into that inspection thinking that we had one of the best labs in the world, and the findings from that inspection were so fundamentally different than what I had believed," Holmes said during her trial, blaming Balwani for the failure. "He wasn't who I thought he was, and I realized if I was going to fix the issues and allow the company to see through its potential, I had to do that without him in the company."
Elizabeth Holmes accused Sunny Balwani of abuse during her 2021 trial
During her 2021 trial, Holmes blamed many of Theranos' failures and frauds on Balwani. And she also accused her former COO and boyfriend of abuse. 
"He would tell me not to sleep much, eat only foods that would make me pure and would make me have the most energy possible in the company," Holmes said, as reported by Vanity Fair. 
"He would get very angry with me," she added." And then he would sometimes come upstairs to our bedroom and force me to have sex with him when I didn't want to because he wanted me to know that he still loved me." 
Holmes was convicted of one count of conspiracy to commit wire fraud and three counts of wire fraud. She faces a $1 million fine and up to 80 years in prison. 
Balwani's trial began in March 2022. He is facing the same charges as Holmes.