'The Dropout': Elizabeth Holmes and Sunny Balwani's Extreme Age Gap Will Be Explored
Elizabeth Holmes was much younger than Sunny Balwani when they first met. And it seems their age gap will be explored in the new Hulu series, 'The Dropout.'
Hulu's The Dropout will bring the story of Elizabeth Holmes to life. Amanda Seyfried plays Holmes, the young woman who dropped out of Stanford to create the blood-testing company, Theranos. Unfortunately, Holmes built the company on a web of lies, and Holmes' invention never actually worked. And many viewers wonder what Elizabeth Holmes and Sunny Balwani's relationship was like — especially with their extreme age gap.
'The Dropout' will explore Elizabeth Holmes and Sunny Balwani's relationship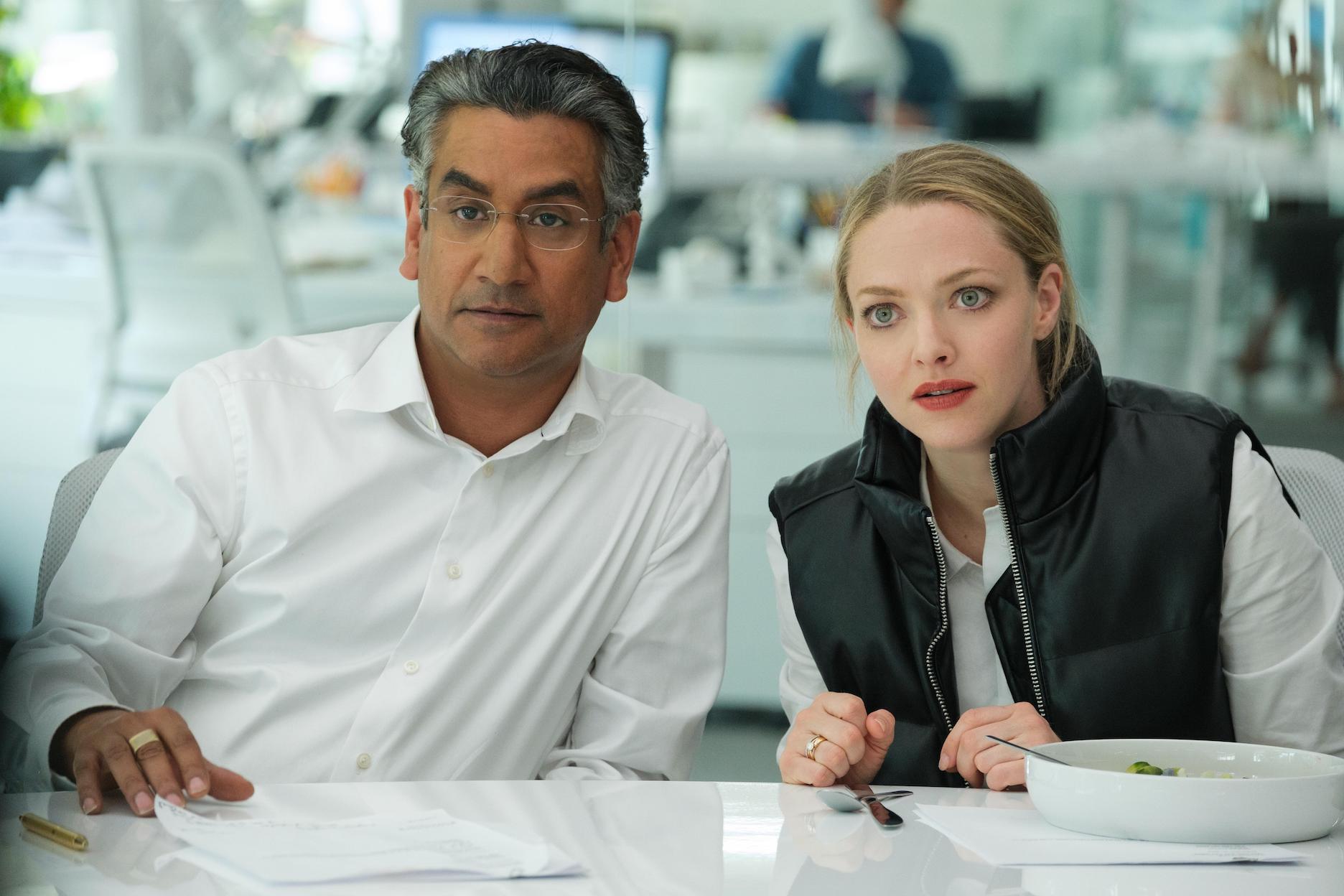 Elizabeth Holmes and Sunny Balwani's relationship will be front and center in The Dropout. So, who is Sunny Balwani, and when did they meet?
Variety notes Holmes and Balwani met the summer before Holmes was set to begin at Stanford. At the time, he was a multimillionaire, and he also joined Theranos along with Holmes. He signed on to Theranos as the COO of the company in 2009, though at the time, he and Holmes were secretly dating. Eventually, his involvement in the lies and the scandals of Theranos brought him down.
In 2018, Holmes and Balwani were indicted for "allegedly defrauding investors and patients." Balwani's trial begins in March 2022. Esquire notes the public doesn't know much about his personal life (though, his real name is Ramesh), especially now that he and Holmes parted ways.
Naveen Andrews plays Balwani in The Dropout. Andrews told Variety he thinks Balwani may still be in love with Holmes in real life, and his character explores that initial spark. "The romantic aspect of the story appealed to me because the fundamental question is: How far are you going to go love if you love somebody?" he said. "What are you prepared to do? And I think he kind of went all the way."
What was Elizabeth Holmes' age when she met her now-ex-boyfriend, and what was his age?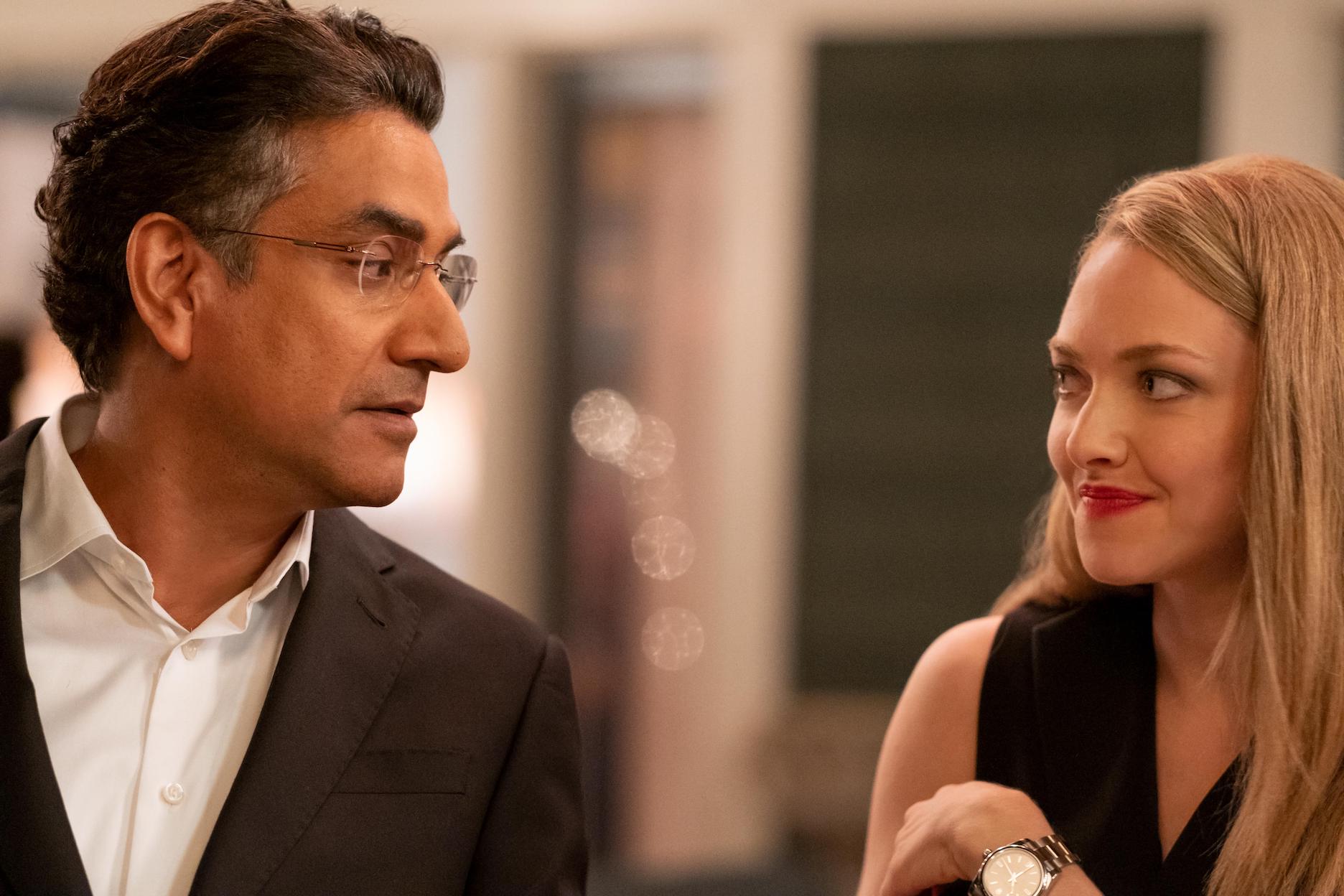 Elizabeth Holmes and Sunny Balwani had a serious age gap in their relationship. According to Esquire, Balwani was 37 years old when he met Holmes in 2002. Holmes was just 18 at the time, making him nearly 20 years older than her at the start of their relationship.
When Naveen Andrews spoke to Variety about his character, he mentioned the age gap and how he and Amanda Seyfried dealt with that. "I think we both felt that if there's a fundamental imbalance in the relationship, it opens the door to all sorts of toxic behaviors from both parties that one can use to undermine the other — cat and mouse, a struggle for power, perhaps," he explained.
Despite the age gap, Andrews notes he didn't view Balwani as a "predator."
"There was a great insecurity behind everything," he added. "That informed everything. And perhaps it can't fail to do with that age difference."
Will 'The Dropout' explore Elizabeth Holmes and Sunny Balwani's texts?
Elizabeth Holmes and Sunny Balwani's texts are the subjects of much discussion. According to Business Insider, Holmes testified that Balwani abused her during their relationship. The texts serve as evidence in her criminal fraud trial. At the time, it seems Holmes' attorneys fought for the idea that Holmes didn't act on her own accord.
Will The Dropout explore these texts? Naveen Andrews says yes — fans will see the texts come into play. "Together with Liz's [Meriwether] writing, Amanda and I on day one instinctively seemed to make a decision about the level of intimacy in the relationship, the depth of it," Andrews told Variety. "… And then when these texts came out, and Liz started using them in the script, it made us think, 'Yeah, we might have been in the right ballpark.'"
The Dropout episodes 1-3 are currently airing on Hulu. Additional episodes air on March 10.
Check out Showbiz Cheat Sheet on Facebook!