'The Dropout': When Are New Episodes on Hulu? Episode 4 Release Date and Time
The first three installments of 'The Dropout' just premiered on Hulu, but when can fans expect episode 4? Here's what we know about the next chapter.
The Dropout has officially premiered on Hulu, telling the story of Theranos CEO Elizabeth Holmes (Amanda Seyfried), who was found guilty of committing fraud. The series strives to understand its lead while recapping the decisions that led to her conviction in January 2022. The first three installments paint a fascinating picture of the early days at Theranos. So, what's the release date and time for The Dropout Episode 4?
'The Dropout' Episodes 1-3 tell the origin story of Theranos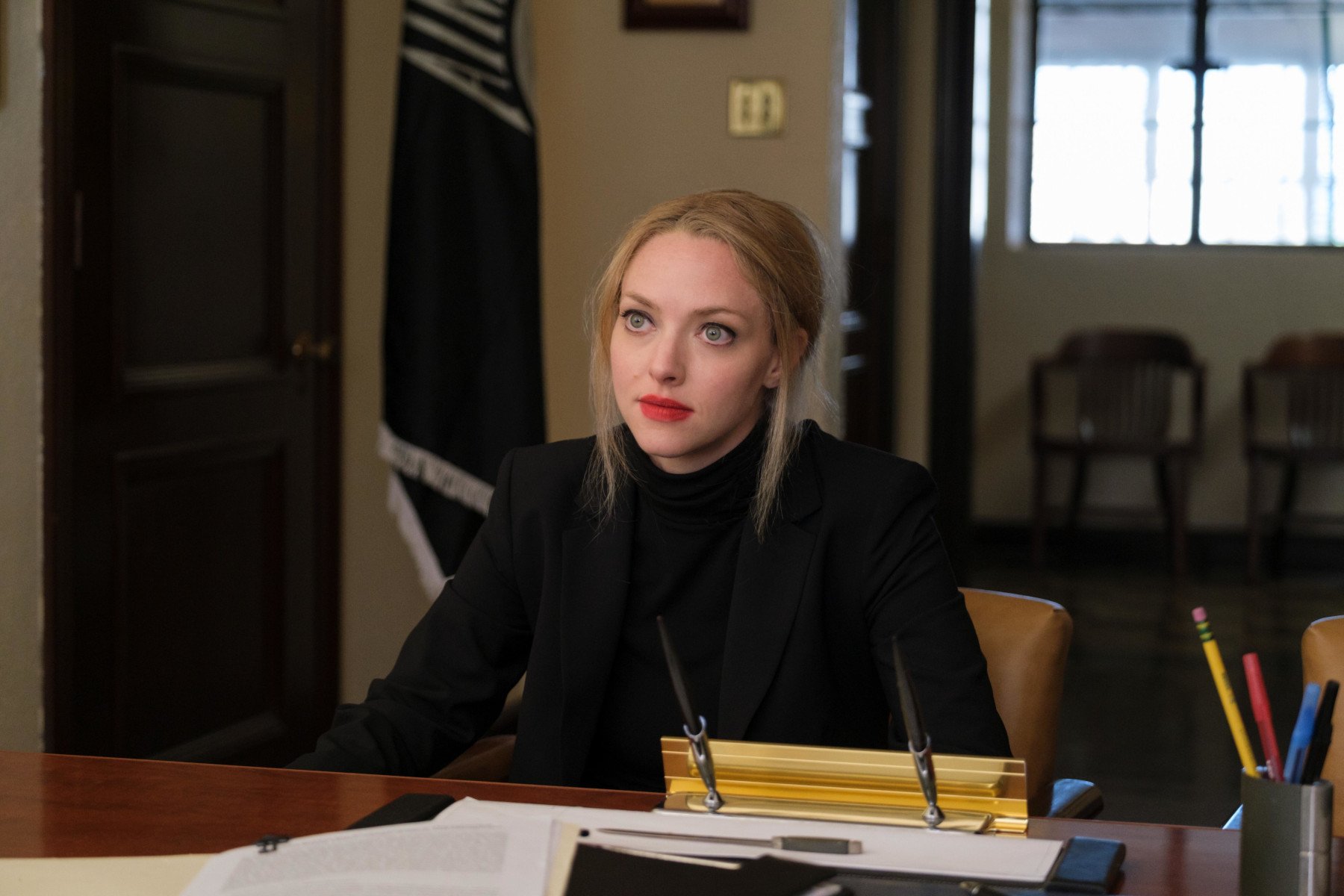 The Dropout premiered on Hulu with three episodes, all of which set the stage for Elizabeth Holmes' trial and conviction. In fact, the early installments open with her on the stand — but they mostly take place in the past, flashing back to her days at Stanford, as well as her eventual pivot to creating Theranos.
Amanda Seyfried brings Elizabeth to life impressively, balancing her apparent good intentions with the pride and ambition that led to her downfall. Her reasons for starting the company — and its modest beginnings — are likely to make viewers empathize. However, those feelings may dwindle as her decisions become more and more dubious.
The Hulu series also explores Holmes' relationship with Sunny Balwani (Naveen Andrews). Episodes 1-3 chronicle how they met, as well as what brought the pair together. It's clear from the get-go that their romance isn't quite healthy. However, the show has only begun to delve into the darker side of their dynamic.
The Dropout Episode 4 will explore the couple in more depth, especially now that the Hulu series has introduced their business partnership. Theranos will bring Sunny on as COO next week — and from the questions asked at Holmes' trial, the company's dishonesty won't dissipate with his arrival.
'The Dropout' Episode 4 release date and time on Hulu
With three fascinating episodes chronicling the start of Theranos, viewers are understandably eager to see where The Dropout goes next — so, when is episode 4's release date on Hulu?
New installments of the Amanda Seyfried-led show arrive on the platform every Thursday. There will be eight episodes in total, and the fourth chapter debuts on March 10. Hulu drops content around 12 a.m. EST, so viewers can look for it then.
Per Decider, here's the full release schedule for The Dropout:
March 3: Ep. 1-3
March 10: Ep. 4
March 17: Ep. 5
March 24: Ep. 6
March 31: Ep. 7
April 7: Ep. 8
With the series running into April, it promises to explore Elizabeth Holmes' story with plenty of nuance and depth. But what else can viewers expect from The Dropout — and, more specifically, from episode 4?
What can viewers expect from the next chapter of the Hulu series?
Episode 4 of The Dropout is titled "Old White Men," and it's likely to pick up where "Green Juice" left off. The third installment saw Theranos' board of directors attempting to remove Elizabeth Holmes as CEO of the company. She brought Sunny in as COO to prevent that.
Judging by episode 4's title, Elizabeth will have more "old white men" to contend with. Hulu's synopsis for the next chapter suggests Ian Gibbons (Stephen Fry) will stir up trouble. Of course, making a deal with Walgreens is also likely to present obstacles:
"Walgreens is enticed by Elizabeth to seal the deal on a new partnership with Theranos. Ian tries to investigate what's going on behind closed doors."
It'll be interesting to see how Theranos changes with Elizabeth's transformation — and with Sunny joining as COO. Viewers who kept up with the real-life case know where things are headed, but this fictional account may still hold surprises.
Episodes 1-3 of The Dropout are currently streaming on Hulu.