'The Dropout': Every Accusation the Real-Life Richard Fuisz Has Made About Elizabeth Holmes' Family
Hulu's riveting series, The Dropout, follows the rise and downfall of Theranos CEO Elizabeth Holmes (Amanda Seyfried) and highlights the disgraced entrepreneur's relationship with her neighbor, Richard Fuisz (William H. Macy). Fuisz has had plenty to say about the Holmes family in real-life. Here's a breakdown of some of the accusations he's made over the …
Hulu's riveting series, The Dropout, follows the rise and downfall of Theranos CEO Elizabeth Holmes (Amanda Seyfried) and highlights the disgraced entrepreneur's relationship with her neighbor, Richard Fuisz (William H. Macy). Fuisz has had plenty to say about the Holmes family in real-life. Here's a breakdown of some of the accusations he's made over the years. 
Richard Fuisz says Elizabeth Holmes' family was jealous of his
Fuisz is a former CIA agent, a Harvard-educated psychiatrist, and an inventor, who's known Holmes' family since Elizabeth was a child. But his relationship with the family has been more than strained in the last few years. 
After purposely filing a patent for a machine similar to Theranos' device on, Fuisz was sued by the company. They settled in 2014, with no financial benefit to either side. 
Fuisz was also responsible for introducing writer John Carreyrou to Theranos' former medical director. Their meeting prompted Carreyrou to write Bad Blood: Secrets and Lies in a Silicon Valley Startup, the book that exposed Theranos' fraud and eventually led to Elizabeth's arrest. 
But Fuisz claims the Holmes family had issues long before Elizabeth Holmes started Theranos. In a 2014 interview with Forbes, the former family friend said that Holmes' parents and siblings were jealous of his family's successes. 
"The Holmes family — parents were Christian and Noel — were our neighbors in Virginia," Fuisz said. "They were very political and aspired to use their Washington connections to get money. Our kids grew up with their kids. They were jealous of our family. I was a physician who had many patents and made money off of them and knew Arabic."
Richard Fuisz says Elizabeth Holmes' mom pushed her to be like him
As a doctor, inventor, and CIA agent, Fuisz had a lot going on in life professionally. And he suggested Holmes' mother pushed her to be more like him. 
"Noel programmed Elizabeth to be like me, invent and learn a language," Fuisz told Forbes. "I am a psychiatrist and family practitioner and would tell a father and mother not to treat their child that way —  In the pictures I have with our family she is withdrawn. She is always pulled to the side and was not naturally emotive as a child." 
Elizabeth Holmes wasn't a great student suggests Richard Fuisz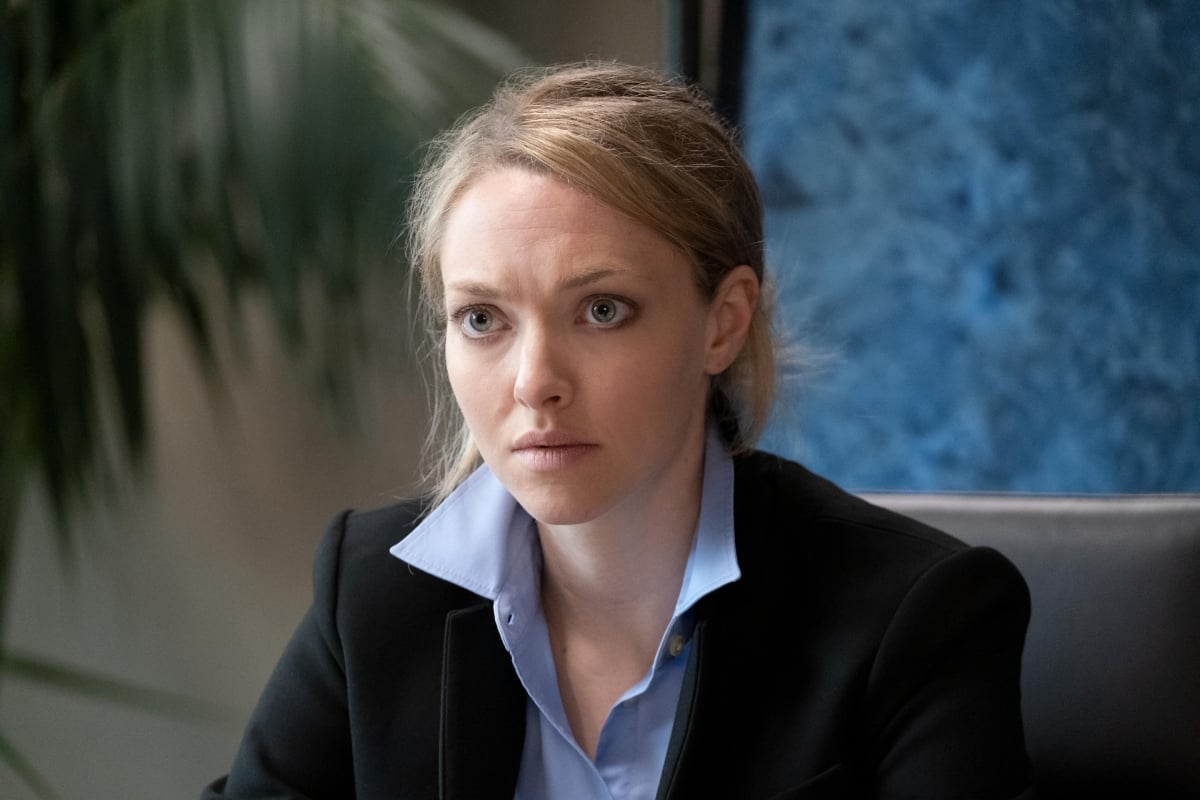 Fuisz claimed Holmes wasn't always an honor roll student. And he said that to get her into Stanford, her parents used a "back door."
"She was a fair student with low grades," he said in his chat with Forbes. "Her parents heard through their channels that she could improve her chances if she took a summer program there and learned a language. While in high school, they put her into a summer program at Stanford to study Mandarin."
Holmes eventually got into Stanford. But she dropped out to start her business. Fuisz noted that after she left college, her father introduced her to big venture capitalists who then invested in her company. 
Richard Fuisz says he let Elizabeth Holmes' family live in his home rent-free 
Holmes' dad was vice president of Enron. But when the company went under, Fuisz claimed her dad came asking him for help. 
"When he came back to Washington after Enron failed, he was broke and came crying to us," he told Forbes. #He had no money. I was living in a new house a few blocks away and I told him that he could live in our first house in McLean, Virginia rent-free."
He suggests Elizabeth Holmes' name was put on patents of inventions that weren't hers
Holmes made Ian Gibbons Theranos' chief scientist in 2005. But according to Fuisz, after Sunny Balwani joined the company, she hired patent writers to put her name on Gibbons' work. 
"They just put her name on the patents – including ones that overlapped with what Gibbons had invented at a prior company," he said when talking to Forbes. "Theranos did not cite the Gibbons patents as prior art, as it should have." 
Gibbons reportedly feared he would be fired by Holmes. He died in 2013, a week after attempting to take his life.