'The Dropout': The Real Elizabeth Holmes Is Currently Out on Bail
While Amanda Seyfried plays Elizabeth Holmes in Hulu's 'The Dropout' the real Theranos founder is out on bail with her husband and baby after a conviction.
After watching the first three episodes of The Dropout on Hulu, many viewers want to know more about the real Elizabeth Holmes (portrayed by Amanda Seyfried). The eight-episode series details the rise and fall of her biotech startup, Theranos. However, it's also public knowledge. For viewers who can't wait to watch the entire limited drama, you can find out more about what she did and the consequences she faces.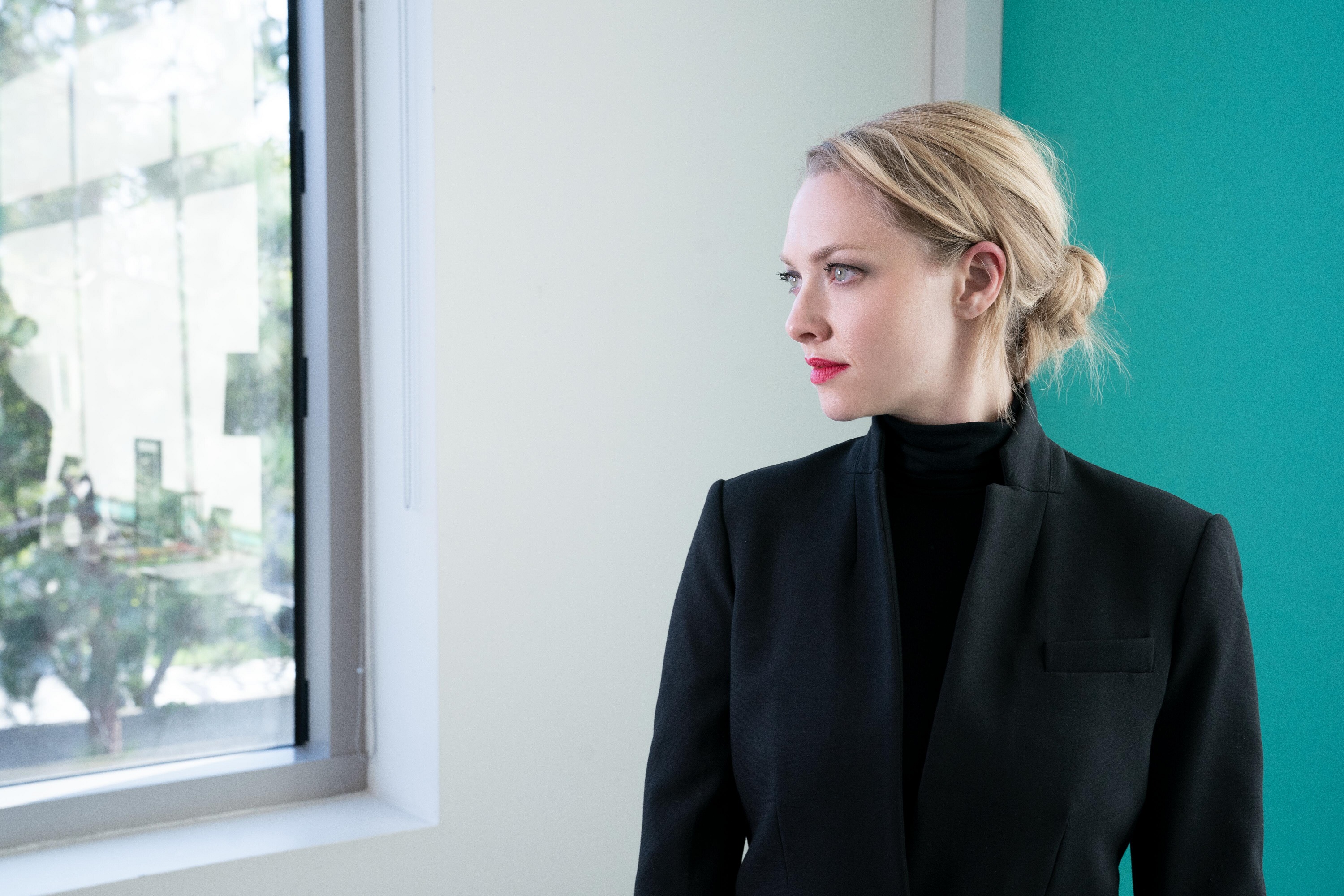 'The Dropout': What did Elizabeth Holmes lie about? 
For viewers that want to know the whole story before completing The Dropout on Hulu, it's easy to get a brief synopsis about the real Elizabeth Holmes online. As depicted in the drama, she dropped out of Stanford University at 19 to start Theranos. However, as many professors told her, it was near impossible to run the tests she had hoped with only a single drop of blood. 
Instead of accepting defeat, Holmes continued to push her machine, the Edison, on investors. She raised millions of dollars and even signed a contract with Walgreens. However, Holmes lied to investors and companies that the blood testing machine was accurate and ready for the public. At one point, she was on the cover of Forbes Magazine and named one of Times 100 Top Influential People. In 2015, CBS reported that many people compared her to Steve Jobs and Bill Gates.
However, it all came tumbling down when Wall Street Journalist John Carreyrou wrote a series of articles and eventually a book about Theranos. He indicated that Theranos' blood testing was inaccurate. Plus, the Edison blood-testing device analyzed very few tests. Instead, Theranos used machines they bought from other laboratories.
The real Elizabeth Holmes is currently out on bail 
On June 15, 2018, federal prosecutors indicted Elizabeth Holmes and Ramesh Sunny Balwani (portrayed in The Dropout by Naveen Andrews). It included two counts of conspiracy to commit wire fraud and nine counts of wire fraud. The Wall Street Journal reported that authorities later raised the total number of wire fraud charges to 11. The federal case concluded on Jan 3, 2022, when a jury found Holmes guilty of four of 11 counts of wire fraud. However, as of March 2022, Elizabeth Holmes is out on bail on a $500,000 bond secured by property. She remains free until her sentencing.
The jury reported that two significant factors helped determine their decision. The first was a report Theranos gave investors, which Holmes altered by adding the Pfizer Inc. logo. She falsely indicated to investors that the company endorsed Theranos' blood testing machine by adding the logo. The second document was a projection Holmes gave to investors in 2014 that falsely projected a $40 million annual revenue from drug companies. These two documents helped solidify the charges against Holmes. 
When is Elizabeth Holmes' sentencing date?
When the airing of The Dropout on Hulu concludes on April 7, 2022, the Theranos founder will still not be behind bars. The New York Times reported that Elizabeth Holmes' sentencing date is set for Sept. 26, 2022. This date allows the judge to hear the case of Holmes' ex-boyfriend and the former chief operating officer, Sunny Balwani, first.
Watch the Elizabeth Holmes Theranos story, The Dropout on Hulu, weekly on Thursdays, beginning March 3, 2022.