'The Dropout': The Real Erika Cheung was 'Shaking' When She Sat Down at George Shultz's Dinner Table
Although Hulu's The Dropout is a dramatization of Theranos events, the producers depict it with incredible accuracy, including the parts about whistleblower Erika Cheung. The true crime drama about Elizabeth Holmes (Amanda Seyfried) dives deep into the stories of two young employees in The Dropout Episode 6. Tyler Shultz (Dylan Minnette) and Cheung (Camryn Mi-Young Kim) did sit down for dinner with former Secretary of State George Shultz (Sam Waterston). Like in The Dropout, Tyler's grandfather did not believe the young college graduates that Holmes' blood-testing device produced inaccurate results. Find out from both individuals how the conversation at dinner went in real life.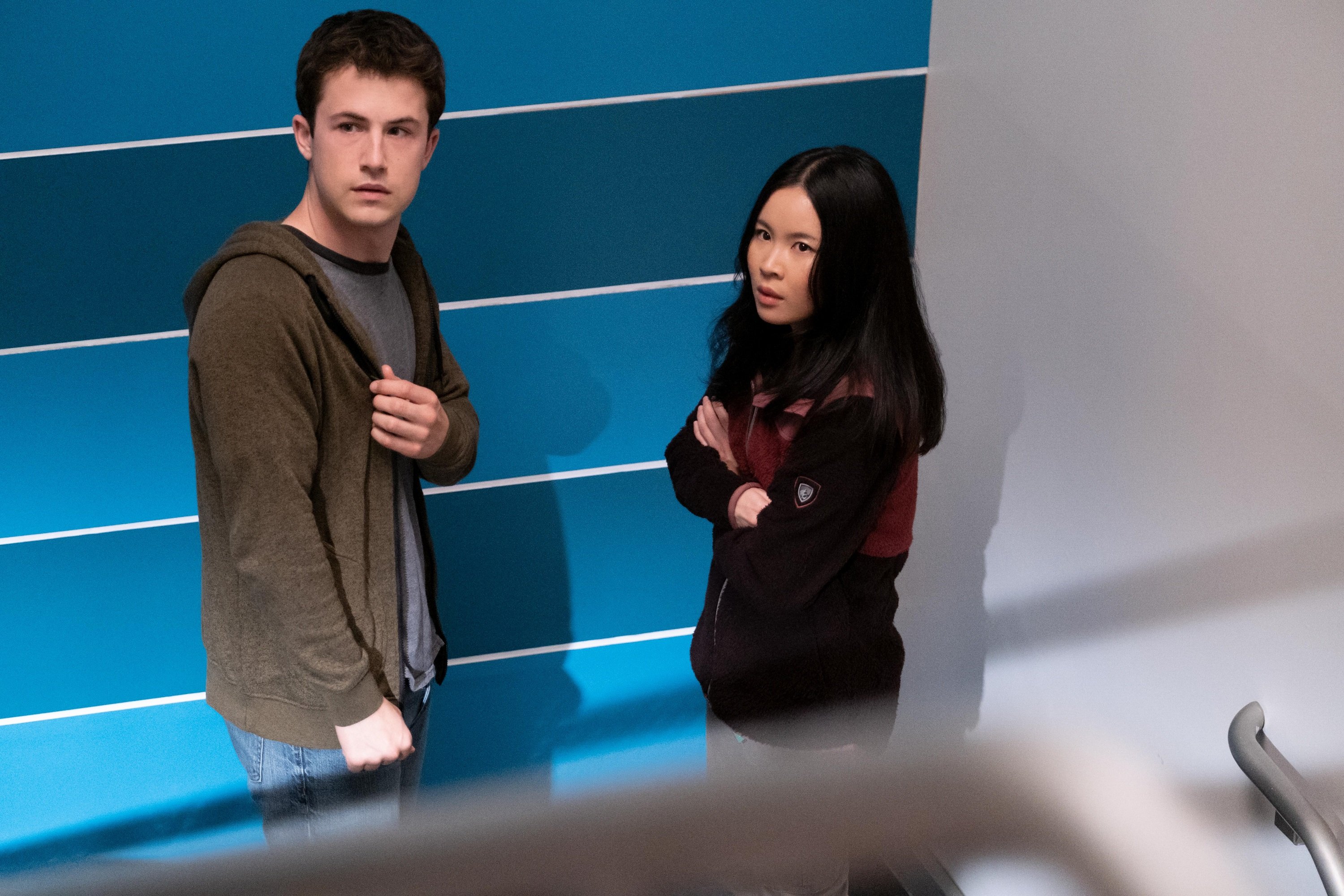 'The Dropout' portrays Erika Cheung accurately
In November 2020, Erika Cheung gave a Ted Talk about her experience with Elizabeth Holmes and Theranos. The Hulu series, The Dropout, introduces Erika Cheung in episode 6 as a recent Berkeley graduate. Minute details about her life line up with her portrayal in the show.
"There was a time that someone said to me, 'Erika, there are two types of people, those that thrive and those that survive. You, my dear, are a survivor,'" Cheung recalled in her Ted Talk. "Before I went to university, I had grown up in a one-bedroom trailer with my six family members. When I told people I wanted to go to Berkeley, they would say, 'Well, I want to be an astronaut, so good luck.' I stuck with it, and I worked hard and I managed to get in."
RELATED: 'The Dropout': The Real Life Kevin Hunter Described Sunny Balwani Escorting Him to the Bathroom
In The Dropout, Cheung relays these exact details.
"Honestly, my first year was very challenging," she continues. "I was a victim of a series of crimes."
Then she explains she was sexually assaulted three times and robbed at gunpoint. The experiences led to panic attacks and she dropped out of school. However, after she managed to graduate, a job fair led her to Theranos. As Cheung continues the talk, she describes her excitement and motivation to work at Theranos. Then, she details the three red flags she witnessed in the labs and her attempts to voice her concerns.
'The Dropout': The dinner with George Shultz
Like in The Dropout, the real-life Erika Cheung spoke to her colleague and friend, Tyler Shultz, about the lab inconsistencies she witnessed. Since board member George Shultz was Tyler's grandfather, he set up a dinner for the pair to voice their troubles.
"Tyler's grandfather was George Shultz, the ex-Secretary of State of the United States," Cheung recalls her nervousness about the dinner. "So you can imagine me, a twenty-something-year-old, just shaking, thinking, 'What are you getting yourself into?'"
Then Cheung explains that she and Tyler tried very hard to explain to George Shultz the dire problems at Theranos.
"We sat down at his dinner table," Cheung explained in the same Ted Talk. "And we said, 'When you think that they have taken this blood sample and put it in this device, it pops out a result. What's really happening is the moment you step outside of the room, they take that blood sample, they run it to the backdoor, and there are five people on standby splitting it amongst five different machines."
RELATED: 'The Dropout' Episode 4 Real-Life Facts: Theranos Made Its Way Into 41 Actual Walgreens Stores
However, like in The Dropout, the board member did not believe what the twenty-somethings said.
"He says to us, 'I know Tyler's very smart. You seem very smart,'" Cheung continues describing the dinner conversation. "'The fact of the matter is that I brought in a wealth of intelligent people, and they tell me that this device is going to revolutionize healthcare. So, maybe you should consider doing something else.'"
Cheung decided to quit her job at Theranos the day after her dinner with George Shultz. 
Where is Erika Cheung now?
Like it's portrayed in The Dropout, journalist John Carreyrou (Ebon Moss-Bachrach) contacted Erika Cheung. She was a valuable source of information for his 2015 Wall Street Journal article about Theranos and Elizabeth Holmes' blood-testing problems. In 2021, Cheung testified in the case against Holmes that Theranos' technology wasn't reliable enough to use on patients.
Today, Erika Cheung is the founder of Ethics in Entrepreneurship. She founded the company after the Theranos scandal to create "resources and training for future tech leaders." She also currently works at Betatron Venture Group as an adviser at the venture capital firm.
The first six episodes of The Dropout are currently streaming on Hulu. New episodes hit the streaming giant on Wednesdays at midnight EST.
RELATED: 3 Shows Like 'The Dropout' To Watch While Viewers Await New Episodes