The Duggar Family Easter Celebration Was Way Different This Year
Those who follow the Duggars know they're an extremely religious bunch — so, of course, the family adores Easter. Jim Bob and Michelle Duggar have always called it Resurrection Day in the past, and they've reflected on what the day means to them and how they like to celebrate it with their 19 kids and many grandkids.
Times have changed, though. Now, because of coronavirus (COVID-19), social distancing efforts are put into effect all across the U.S. And there's no doubt it's changed up how the Duggars are interacting. Here's what we noticed about how the family celebrated the holiday this year.
The Duggar family typically has a big Easter get-together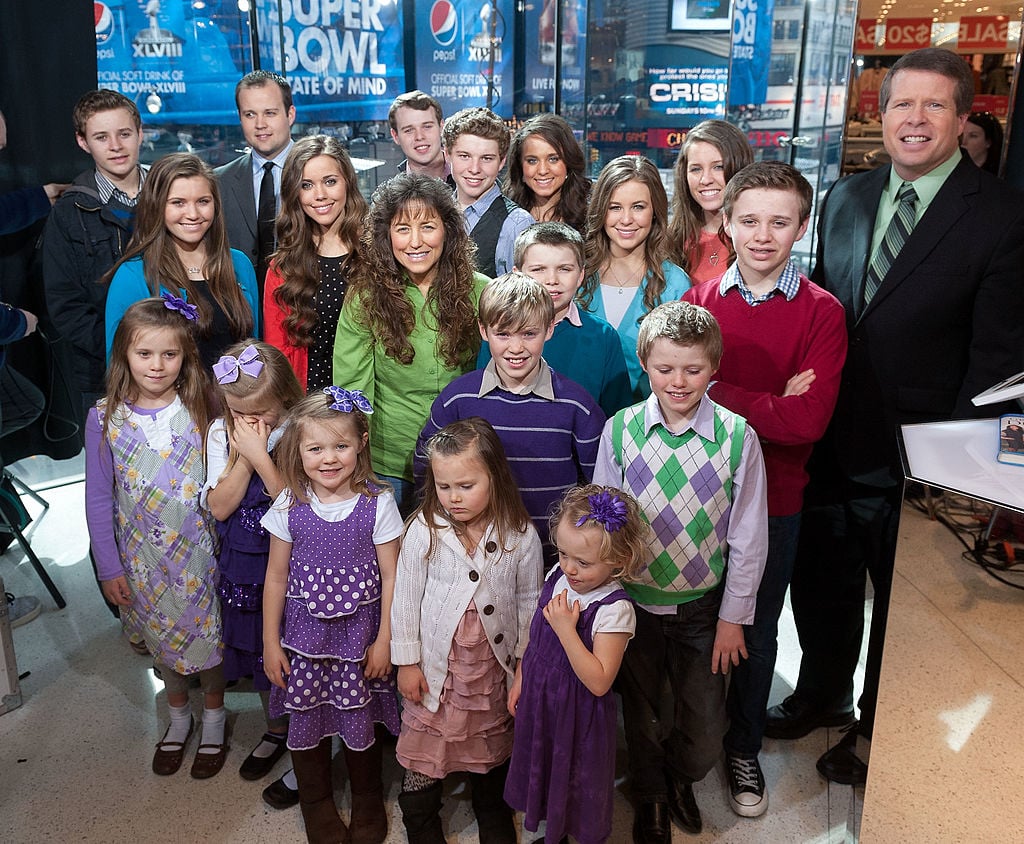 Jim Bob and Michelle never miss an opportunity to gather with their family and friends, so it makes perfect sense that they take Easter very seriously. "We call it 'Resurrection Day' because we really want to make the focus and emphasis on the fact that it's the resurrection of Jesus Christ," Michelle told cameras back in 2014. "We sing songs, we draw pictures of the cross, and we make cookies. … We will make cookies and decorate them, and then we memorize little verses …."
Michelle added that it's fun to see the youngest Duggars taking part in activities the older kids liked when they were very young. And she added that she thinks the cookie baking is a favorite activity in the household.
As for traditional Easter baskets, it seems the Duggars do things a bit differently. Michelle's treat baskets don't include chocolate. Instead, they feature beef jerky, jars of pickles, and chips.
Jessa and Anna Duggar both still dressed up this year despite social distancing
Coronavirus has certainly put a damper on big holiday celebrations. But many of Jim Bob and Michelle's kids are still sharing how they're celebrating the holiday. And it seems dressing up — even if it means not leaving the house — was a popular choice.
Jessa posted a photo on Sunday, April 12, to show how she, Ben Seewald, and their three kids celebrated. It seems they had a home celebration that included dressing up for Resurrection Day. "Love the 'fancy' clothes and bare feet!" one follower commented.
Jessa wasn't the only Duggar to get her kids all dressed for the big day. Josh Duggar's wife, Anna, also posted a photo of all six of her kids in their Sunday best. And her Instagram Story showed off her kids shouting "Happy Easter" at the camera. As for how they celebrated, it's likely they watched an Easter service virtually.
Josiah and Lauren Duggar noticed Anna's Instagram photo, too. "Adorable!!!! Happy Resurrection day," they commented on the post.
Jinger reflected on how this year's Easter was 'quieter' than usual
Fans know Jinger lives in Los Angeles with her husband, Jeremy Vuolo, and their young daughter, Felicity. We're not sure if she had big plans to visit the rest of the Duggars for Easter. But we do know that she and Jeremy appear to be taking social distancing seriously — and Jinger noted how much "quieter" her holiday is than what's typical.
"Happy Easter! It's been quieter than any I can remember, but it's given us time to reflect on the kindness of God," Jinger captioned a post of her holding Felicity. "He sent his son, Jesus Christ, to live the life we couldn't, die the death we deserve, and rise from the grave conquering death itself so that we might have eternal life. What a gift! What a Savior." 
Many resonated with Jinger's post, too. "Amen honey. Not being with my family, going to Church and having a big family dinner sure felt odd," one of her followers commented.
While the Duggars couldn't be together for Resurrection Day this year, we're sure they'll get together again for a massive celebration once they're able.
Check out Showbiz Cheat Sheet on Facebook!