The Duggar Family Instagram Might Hint Jessa Duggar Sees Josh Duggar More Than We Thought
The Duggar Family Instagram showed a photo of Jessa Duggar's son and Josh Duggar's daughter spending time together. What could this mean for Jessa and Josh?
Those who follow the Duggar family know plenty about Josh Duggar. The oldest son of Jim Bob and Michelle Duggar was removed from TLC after a molestation scandal came to light in 2015. According to reports, Josh admitted to molesting a number of underage girls in the early 2000s, and a few of them were his sisters. Jessa Duggar has come forward as one of the sisters involved.
Josh doesn't have social media, but his wife, Anna, does. And we know she heads over to Jim Bob and Michelle's home regularly with Josh and their six kids for family nights. As for Jessa, she doesn't post too much about visiting her parents, but it seems she goes to the big house as well. And a post from the Duggar Family Instagram might indicate that Jessa sees Josh while she's there.
Jessa Duggar had a difficult time with Josh Duggar's molestation scandal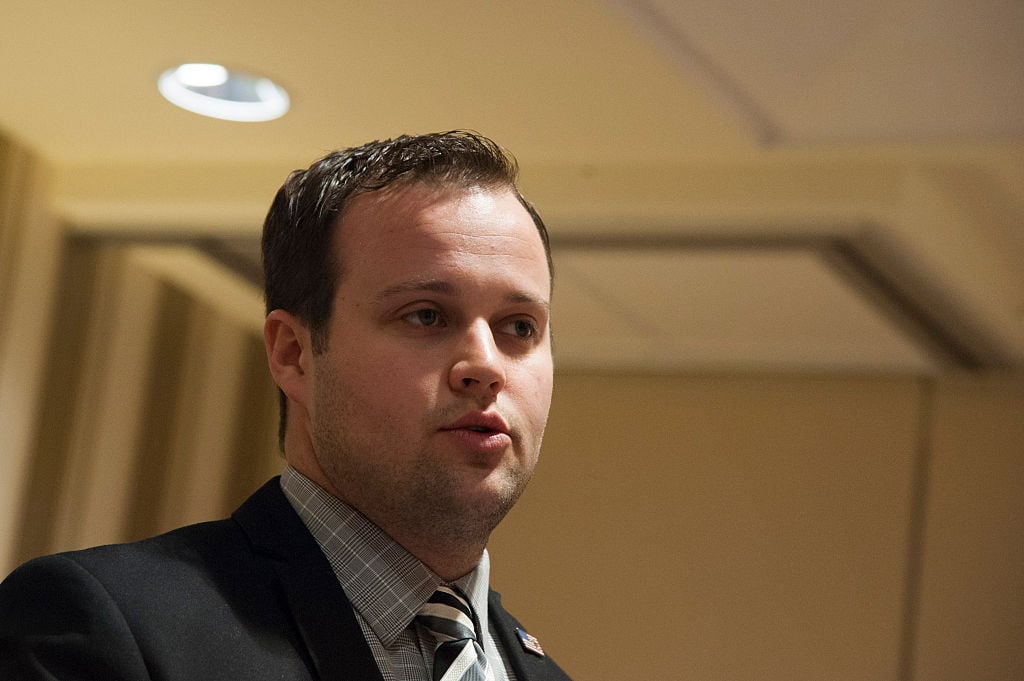 The molestation scandal coming to light wasn't easy for any of the Duggars to deal with. Josh's wife, Anna, had her own hurdles to jump over — and she still does. As for Josh's sisters whom he allegedly molested, they were also thrust into the spotlight over the seriously sensitive issue.
Jessa may have had a more difficult time with everything than the others as well. When the police reports were leaked to the media, Jessa was pregnant with her first child, Spurgeon. And the scandal likely overshadowed the joy she felt over her first pregnancy. Not only that, but Jessa also explained on TV that she stood up for Josh only to find out he was still lying about his affairs and pornography addiction.
"It was very difficult… I feel like it was especially difficult for me. I had spoke out in defense of Josh and had stood up for him, then there was another whole wave of things that came through," Jessa noted. "So it was really difficult for me … I stood up here, I spoke out for him, and there were things that he was hiding."
The Duggar Family Instagram showed Jessa's son hanging out with Josh's daughter
Despite the past, we know the Duggars still seem willing to accept Josh. We don't often hear about Josh and Jessa's sibling relationship now, though. While they certainly see each other during the holidays, they don't post any photos of happy reunions together.
The Duggar Family Instagram recently posted a photo that may indicate Jessa and Josh are just fine now, though. On June 22, a photo of Spurgeon and Josh and Anna's daughter, Meredith, was added — and it's clear the cousins adore each other.
"Two of the spunkiest, funniest kids you'll ever meet!" the Instagram caption read. "Meredith and Spurgeon are just a few months apart in age, and practically inseparable buddies! #cousinsarethebest"
The fact that they're "practically inseparable" also makes us think they spend a lot more time together than fans know about.
Fans seem supportive of the cousin connection despite the past
There's no evidence Jessa or Josh were present when the photo of Spurgeon and Meredith was taken. And there's a solid chance Anna visits Jim Bob and Michelle with the kids and without Josh for some solid time with the other Duggars. Either way, it looks like the kids are having fun — and many fans also showed support in the comments of the photo.
"They are SO cute when playing together," Joy-Anna Duggar commented.
"The kids are lucky to have siblings/cousins so close in age!" another commented. "I grew up without any and I always wished for a sister or a cousin!"
"Cousins are the best friends for life! What a cute photo!!" another added.
We're glad all the Duggars seem to be getting along despite a difficult past.
Check out Showbiz Cheat Sheet on Facebook!