The Duggar Family Instagram's Birthday Tribute to Derick Dillard Only Uses Really Old Photos of Him and Jill Duggar
We've been following the Duggars for years, and the rumored drama between some family members appears to be neverending. If there's one Duggar child of Jim Bob and Michelle's who's raising eyebrows, it's Jill. The 28-year-old has two sons, Israel and Samuel, with her husband, Derick Dillard. And while Jim Bob and Michelle seem quite close to all of their other children, there have been plenty of rumors of a rift between them and Jill.
It seems Jim Bob and Michelle may be catching on to what followers are saying, though. They just posted a birthday tribute for Derick — but Duggar followers think their photo choice is quite suspicious, as all the photos in the tribute are extremely old.
The Duggar Family Instagram wished Derick Dillard a happy birthday
The Duggar Family Instagram rarely publicly acknowledges Jill and Derick. The young couple never attends the weekly family nights, and they haven't visited their parents' huge Arkansas home for any holidays. And back in the 2019 holiday season, Derick spilled to his Instagram followers that he rarely sees Jill's side of the family despite living close by. Derick added that Jill needs to ask her father for permission before visiting home, too.
"Jill even had to ask JB permission to go over to the house to help her sister when she was in labor because her sister wanted her help, but Jill couldn't provide the assistance until we got it cleared with JB," Derick told the follower.
As far as Derick is concerned, he "hasn't trash talked" Jill's family. Instead, he maintains he "answered questions that others should know about us, so they're no longer deceived like we were."
Despite the controversy, Jim Bob and Michelle included a sweet birthday tribute to the 'gram. "Happy birthday, Derick!" they captioned the post. "We're so thankful for you! You're a loving husband to our sweet Jill, and a wonderful daddy to your boys. May God bless you in this new year!!" 
The post only includes old photos of him and Jill
The Duggar tribute to Derick seems odd considering what Derick told his followers at the end of 2019. And given the photos that the family chose to share, it's clear they haven't seen Jill or Derick together for quite some time.
The first photo in the birthday tribute series is of Jill and Derick back when their youngest, Samuel, was just a baby — and he's now 2 years old. The next photo of the happy couple is back from August 2019 and was originally posted by Jill on her own Instagram. And all three photos are clearly taken from either Jill or Derick's personal Instagrams, which also may further insinuate that Jill's parents haven't seen her with her husband in quite some time.
Reddit users noticed all the photos were old, too.
"Was totally shocked to see them post this! Seems like old photos though, which says something," one user noted.
"I know this is beside the point, but they couldn't have dug up a wedding picture? At least then it would be slightly less obvious they have no recent pictures," another wrote.
Duggar followers think the family is attempting to do some damage control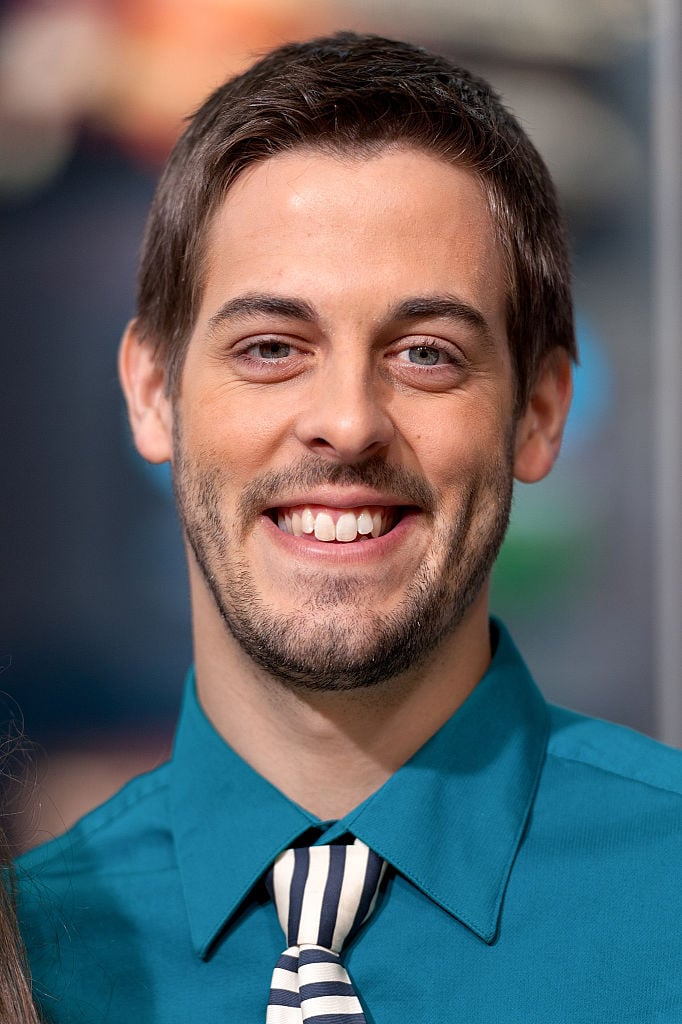 We're not sure whether the Duggar Family Instagram was intending on giving Derick a shout-out for months or whether this was a decision made more recently in light of the feud rumors. But many Reddit users believe the post was an attempt at damage control, as Derick also threatened to write a tell-all book that exposes the Duggar family's secrets.
"You just know he knows a lot of the dirty, dark secrets. Maybe they think they can prevent that tell all book by accepting him back into the fold," a Reddit user mentioned on the same thread.
"Of course damage control," another wrote. "They're doing a bad job bc we all know it's fake and they don't actually talk to Derick or Jill but yes they think their fooling the world."
We'll have to wait and see if Jill or Derick respond to the happy birthday wishes.
Check out Showbiz Cheat Sheet on Facebook!