The Duggar Family Lives Debt-Free — Here's How They Do It
The Duggars may have a big family, but the one thing they don't have is debt. Here's how they achieved financial freedom.
One thing most people can agree on is this: having kids can get expensive. Besides just regular costs like clothing and food, you have to factor in a whole host of other lesser-known expenses. If you have a big family, you might need a bigger car. Anytime you travel you'll need to drop thousands on plane tickets. The list goes on and on.
Parents with big families often develop unique ways to cut corners and save money. But perhaps one of the most surprising examples of this is Jim Bob and Michelle Duggar. The couple became popular thanks to the hit TLC show 19 Kids and Counting and now the spinoff show, Counting On. The shows documents the trials (and expenses) of raising a family with so many children.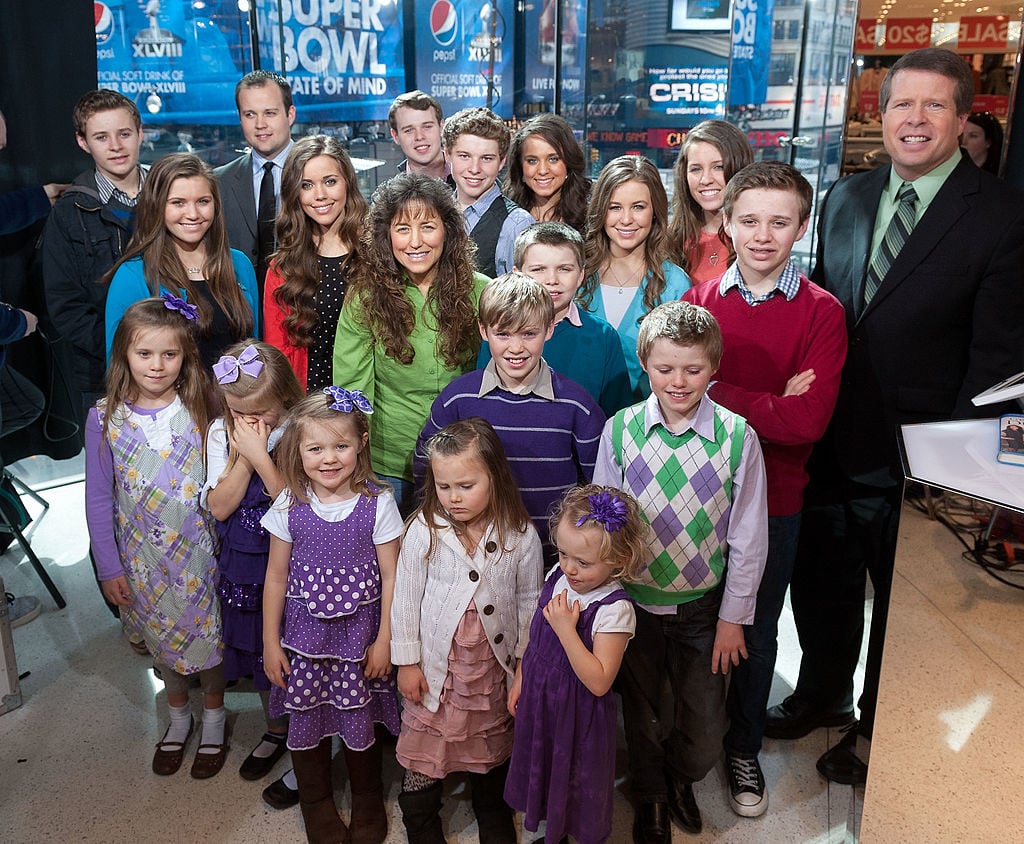 Fans assume that the Duggars spend thousands per month on housing, food, and clothing. They're not wrong about that. However, one thing that so many people find shocking is the Duggars live proudly debt-free and they're not afraid to talk about it.  
Jim Bob Duggar credits his money smarts to a financial seminar
It's not like Jim Bob Duggar was always good with money – he was eager to learn, which inspired the family patriarch to enroll in a 16-hour instructional course called "Financial Freedom Seminar" by Jim Sammons. Jim Bob openly credits the instructions in this course (and God, of course) with teaching him how to build wealth.
"After just seeing the first session, the truths from God's Word being taught through Mr. Sammons began to convict me of my need to 'owe no man anything but love,'" he said.
He began his real estate business shortly after
Inspired by the seminar, Jim Bob bought a few commercial real estate properties, including a 37,000 square foot chicken hatchery. He turned that building into 10 rental units plus made more money renting out cell phone towers to mobile phone companies.
Besides earning money from the television show, Jim Bob manages a real estate company and has multiple investment properties. He's worth around $3.5 million.
The Duggars avoid debt
One thing the Duggars refuse to do? Pay interest. They don't believe in going into debt and even paid for their house using cash they'd saved. That's no small amount of scratch – it's a 7,000 square foot home that sits on 20 acres of land.
Other than that, the Duggars choose to live frugally and not pay too much for anything. Michelle Duggar shops at thrift stores and buys most items secondhand. They drive used cars and try not to spend too much on anything.
They stick to a budget
The Duggars' budget is probably larger than most people's, but they make it work with the income they have and don't rely on credit cards to get them through the month.
For example, the Duggars spend around $3,000 per month on groceries. They save by purchasing items in bulk and adhering to the same grocery list every week rather than succumbing to impulse purchases like candy bars.
The Duggars cut corners when they can, like by cutting each other's hair rather than paying professionals. They also insist on itemized bills from everyone to ensure they don't get ripped off. Their entertainment bills aren't too high since they never go to the movies.
Living frugally and being debt-free with 19 kids isn't easy. But the Duggars prove it's at least possible.