The Duggars Joining Instagram Is No Longer A Sign That A Courtship is Imminent
Duggar family followers are going to need to start putting in a bit more work when it comes to predicting courtships. In years past, family followers pretty much knew a romance was forthcoming when a Duggar joined social media. That has all changed now, though. Several Duggar kids are currently enjoying Instagram without being betrothed. So, when will another courtship be announced?
Five unmarried Duggars are now using Instagram
In decades past, A Duggar kid wasn't allowed to join social media until they were getting ready to walk down the aisle. Jessa, Jill, Jinger, and Joy-Anna Duggar waited until they were engaged to join social networks. Joseph and John-David Duggar have avoided Instagram even now that they are married. Both have left their social media dealings up to their wives.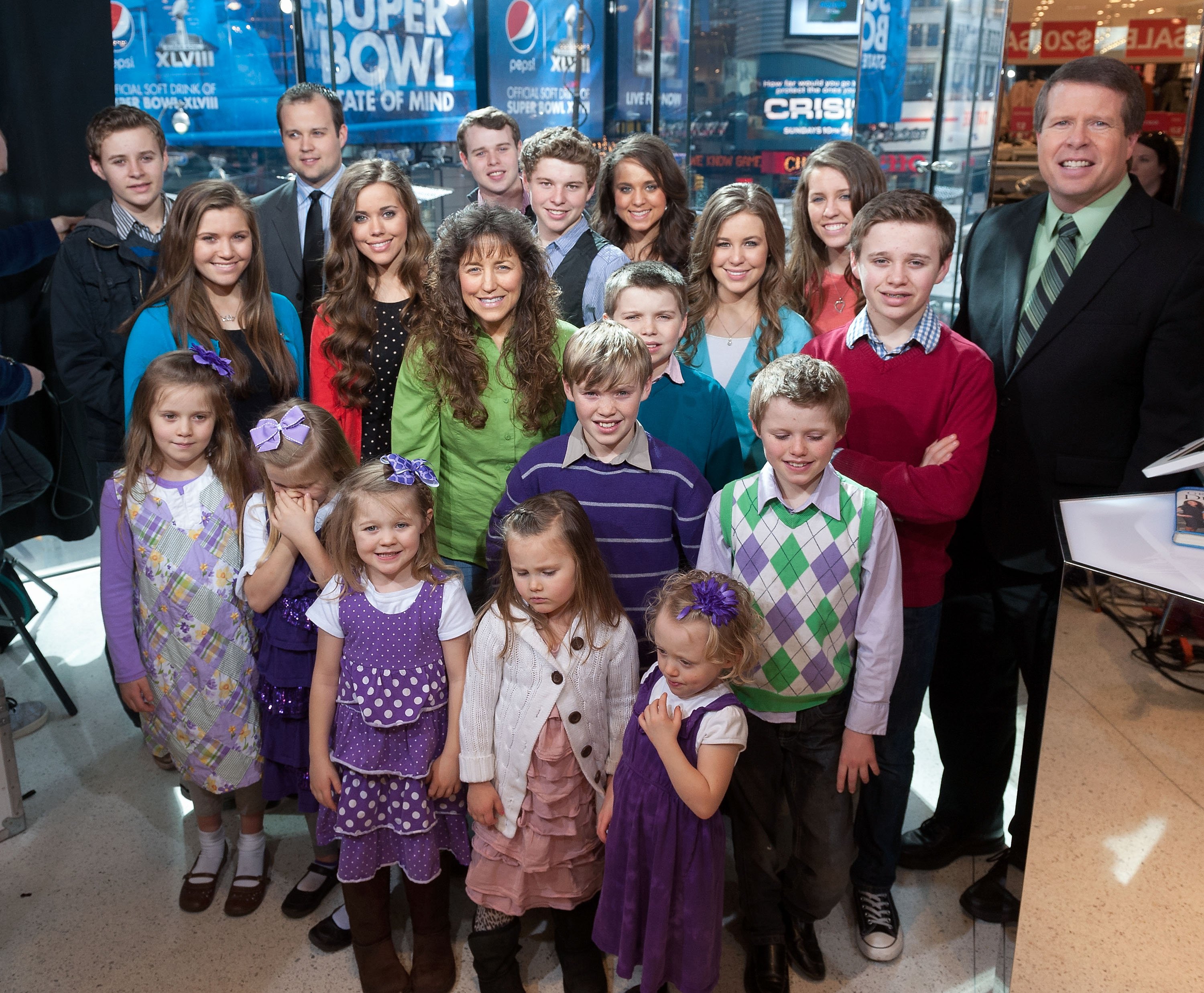 RELATED: 'Counting On': Who Is Lauren Caldwell, and Why Does Everyone Think She's Courting James Duggar?
Five unmarried Duggar, however, have decided to join social networks without being publicly involved in a relationship. Jana Duggar, now 30, was the first unattached Duggar to start posting snapshots. Jedidiah Duggar, Jason Duggar, and Jeremiah Duggar soon followed her lead. All three men appear to be using Instagram for business purposes. Now, James Duggar has joined Instagram, too. For months, fans assumed James was involved with Lauren Caldwell, the sister of Kendra Caldwell, but Lauren just announced her relationship. The man she is involved with isn't on reality TV.
Could James Duggar's Instagram account signal a new courtship?
While critics are pretty certain, James will announce a courtship in the coming months; his Instagram account has nothing to do with it. Traditionally, the Duggar family would wait until a new couple is announced to launch social media profiles. That is what happened with Justin Duggar, 17. Justin announced that he had entered a courtship with a woman named Claire Spivey back in September 2020. Justin shocked fans with the announcement then joined Instagram soon after.
It seems more likely that James has launched an account for business purposes, much like his brothers. James apparently is working to earn a CDL license. Since the Duggar family doesn't believe in working for other people, he may plan to launch a business soon. If that is the plan, having an active Instagram account could help.
Another Duggar courtship probably won't be announced for months
The Duggar family was pretty quiet for a few months, but now, news from their Springdale, Arkansas compound is starting to trickle out. Not only have several pregnancies been announced, but a few more might be forthcoming. Reddit users strongly suspect Lauren Swanson, who married Josiah Duggar in 2018, is expecting again. There is also an upcoming engagement and marriage on the horizon.
RELATED: 'Counting On': Derick Suggests Jim Bob Duggar is Hoarding Earnings from the Show
That's, frankly, enough to keep viewers interested for now. Jim Bob Duggar, the family's patriarch, is pretty media savvy and appears to spread out announcements to support the family's hit TV show's ratings. In all likelihood, a new courtship likely will not be announced until after Justin and his potential-bride have set a wedding date. With the Coronavirus pandemic and Justin's young age, that could take months.