'The Ed Sullivan Show': George Harrison Had a 104-Degree Fever During The Beatles' Historic 1964 Appearance
Find out more about the serious illness that almost kept George Harrison from performing with The Beatles in their first appearance on 'The Ed Sullivan Show' in February of 1964.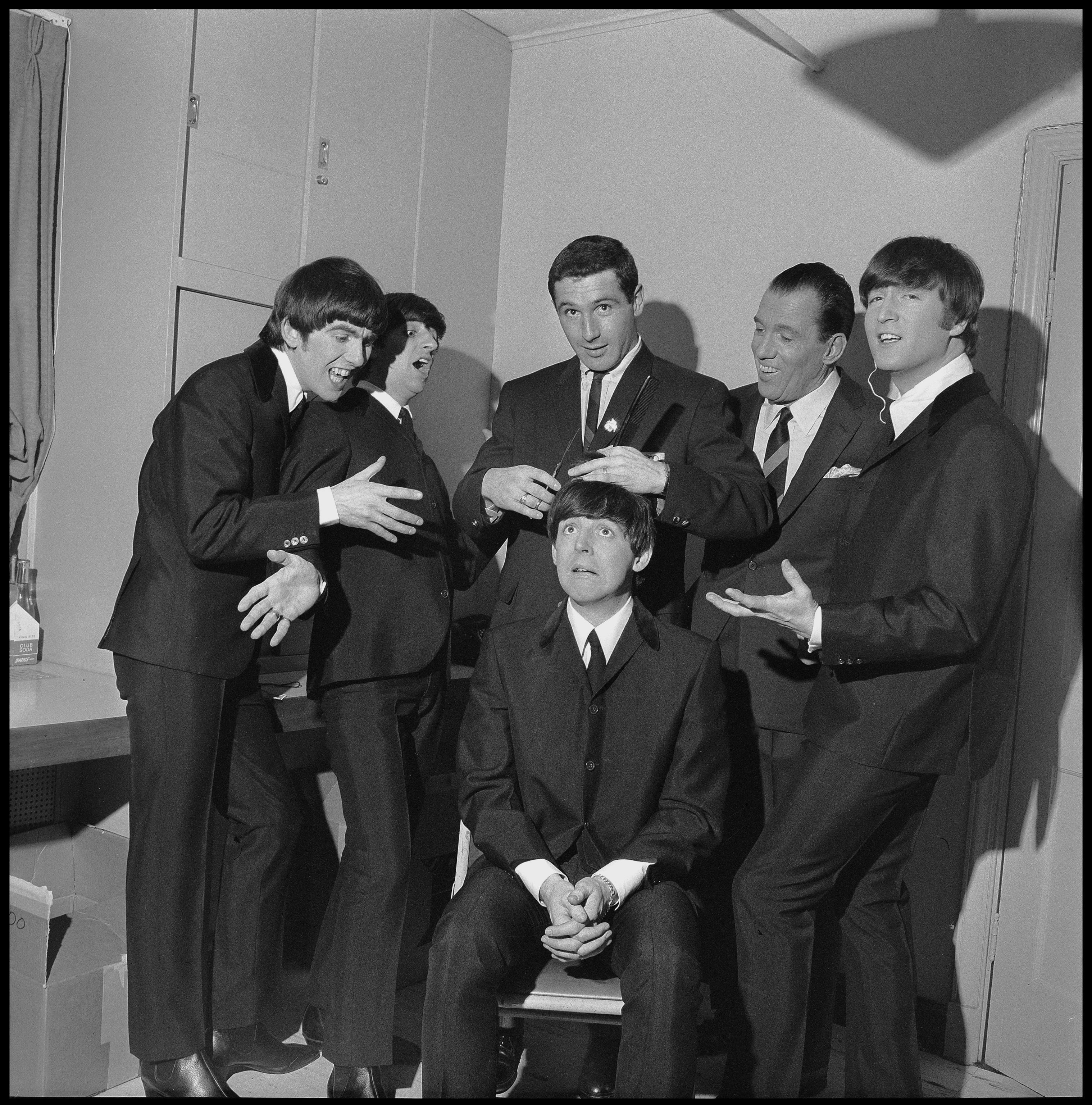 Feb. 9 will mark 57 years since The Beatles made their unforgettable North American debut on The Ed Sullivan Show.
The Beatles' Ed Sullivan Show performance became the moment future musical legends would refer to later as the watershed event that fixed their destinies. The band wasn't just singing and playing musical instruments on Sullivan's stage; they had permanently changed American culture.
Incredibly, it almost didn't happen. At least not without lead guitarist George Harrison. The "quiet Beatle" had a raging fever the week of their television performance and nearly had to be hospitalized.
The Beatles were profiled on an American program before 'Ed Sullivan' but it was quickly forgotten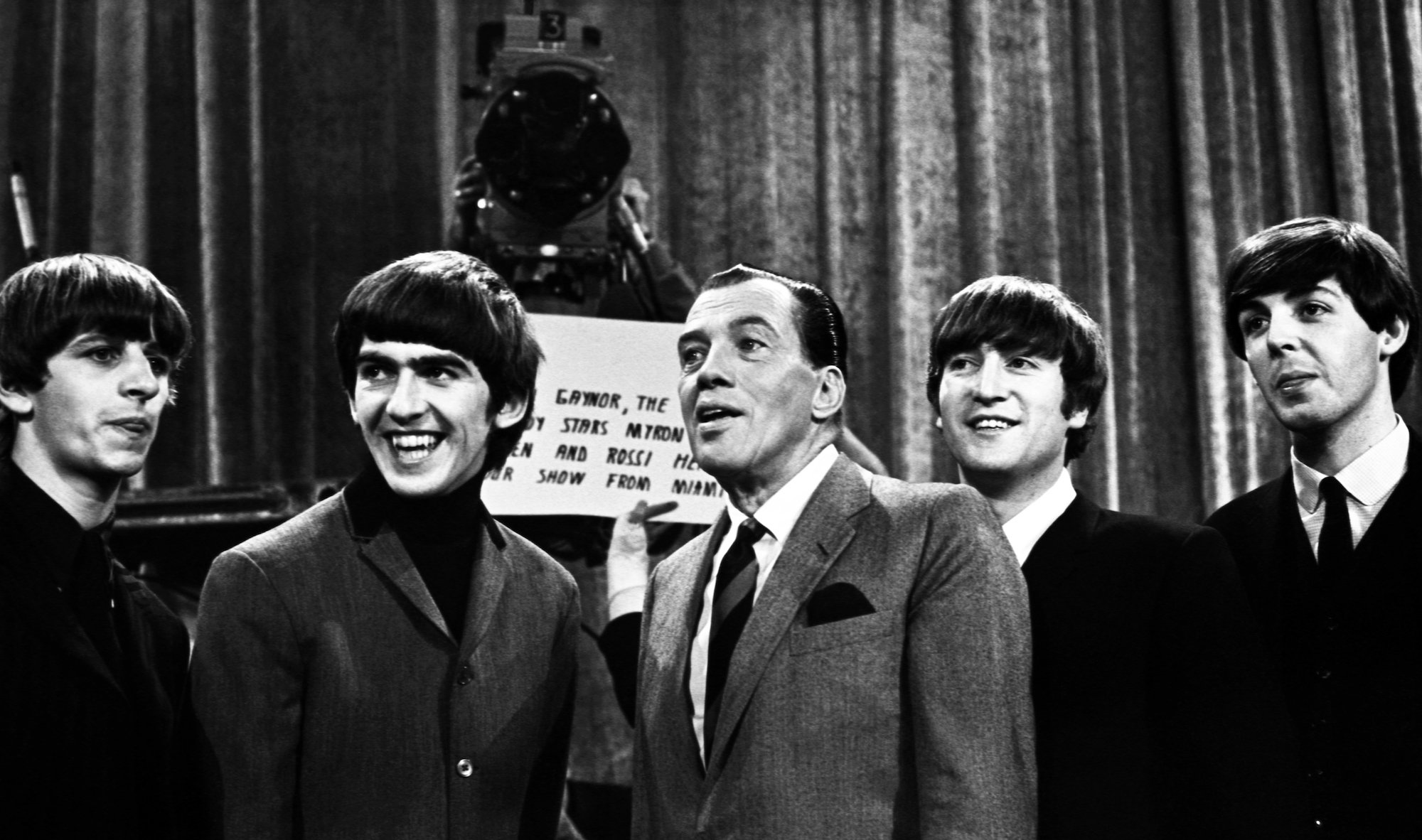 While the band's seminal moment would come on The Ed Sullivan Show, they had already received airtime in the U.S. just months before on a program called CBS Morning News with Mike Wallace.
Unfortunately, that publicity for the band was hardly noticed by American viewers as it aired on Nov. 22, 1963, the same day that President John F. Kennedy was assassinated in Dallas, Texas.
Journalist and news anchor Walter Cronkite later remembered the short profile that had been aired and re-aired it in Dec. 1963. The American public, he reasoned, needed a respite from the endless grief of coverage of the president's death. That second airing created a buzz for this new musical group from England.
"I don't even think at the time we knew who Walter Cronkite was," Paul McCartney told Fox News in 2019. "We came to America with all of that, well, Walter Winchell, who is that? It's Walter Cronkite. And we were like, 'Walter who?' We didn't know these people. We were just four innocent Liverpool boys at that point."
The Beatles arrived in the U.S. just months after Kennedy's assassination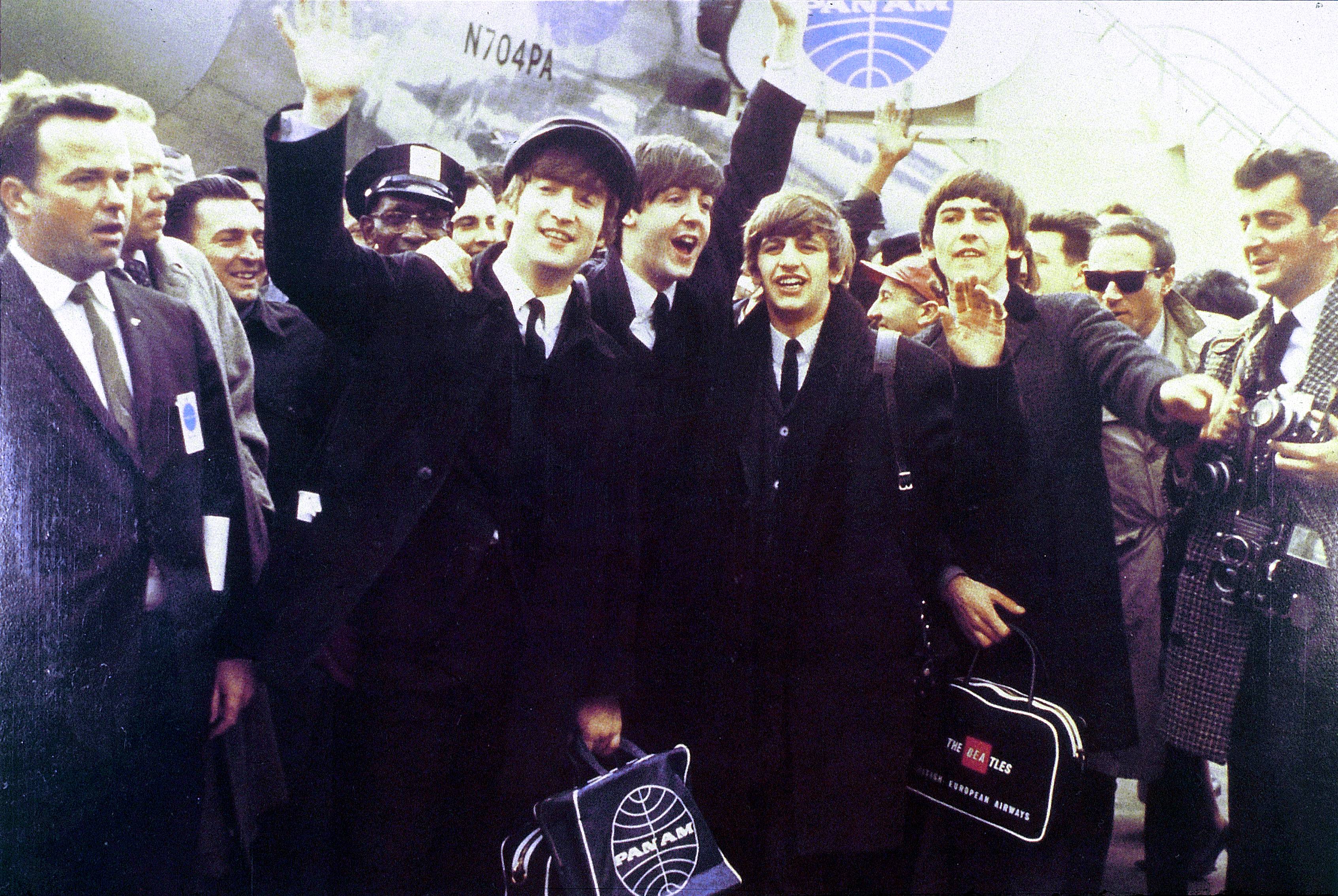 To a nation steeped in grief after the killing of President Kennedy, the timing of The Beatles' arrival was exactly what was needed.
Their optimistic, joyful music, boyish good looks, and absolutely charming accent and banter captivated Americans.
McCartney explained, "We didn't realize it at the time, Americans had never seen this before; four people in a band, looking like this, playing their own instruments, singing their own original music, four – dare I say it – handsome young boys."
Harrison was sick the week of the band's 'Ed Sullivan Show' performance
Lead guitarist Harrison nearly didn't make it to The Ed Sullivan Show for The Beatles' performance. He had a throat infection and a very high fever, according to his sister Louise who had been traveling with the 20-year-old. His condition was dire enough that the doctor at The Plaza hotel recommended hospitalization for the youngest Beatle.
""He had a really bad strep throat," Louise told Houston Public Media in 2015. "His temperature was 104, and the doctor had me move into the room with George, and you know I had to give him medication almost every hour. First of all, the doctor had said, 'We need to send him to hospital.'"
Louise recalled that the band's manager Brian Epstein refused to have George admitted to a hospital out of sheer panic.
"[Epstein] almost had a heart attack on the spot. He said, 'No, we can't let anybody know that anybody's sick!'"
She also remembered the doctor urging her to make sure her brother didn't rehearse for more than an hour at a time. He was concerned George would faint on stage the night of the live performance.
In the end, all turned out well and Louise recalled the host himself getting caught up in the excitement.
"He was like a little puppy with two tails," Louise said of Sullivan. "I guess he was accustomed to people treating him respectfully, because he was sort of a big-shot, serious old man. They were just having so much fun themselves that they just pulled him into the fun as well."