'The Ellen DeGeneres Show': Britney Spears Got Angry at Her Then-Boyfriend Because He Didn't Do This 1 Thing
Britney Spears is making headlines more than ever thanks to her bizarre Instagram posts and conservatorship. While the #FreeBritney movement is in full force, we can't forget her old interviews and relationships that also caused a stir. And her romance with boyfriend David Lucado definitely made some headlines.
While on The Ellen DeGeneres Show back in 2013, Spears may have foreshadowed the end of her relationship with Lucado. Here's what she said about a verbal spat they had.
Britney Spears talked to Ellen DeGeneres about her then-boyfriend, David Lucado
Spears went on The Ellen DeGeneres Show a number of times, and in 2013, she talked to DeGeneres about her relationship. While Spears is most known for boyfriends like Justin Timberlake and Kevin Federline, it was her romance with David Lucado that was getting attention that year.
"I met him at a party," Spears told DeGeneres in 2013 when DeGeneres asked where Spears met her new love. At that time, Spears had been dating Lucado for eight months.
"And did he come up to you or did you go to him?" DeGeneres continued
"Well, my friends brought me up to him," Spears answered. And she then added that once she met Lucado, they both had an "instant" attraction to one another.
"So, did you spend the rest of the party with him?" DeGeneres pried — and Spears affirmed. "Then the night?" DeGeneres added.
"I didn't spend the night, no," Spears laughed. And she ended up playfully yelling at DeGeneres for asking so many personal questions about her relationship.
Spears noted she and Lucado got into a fight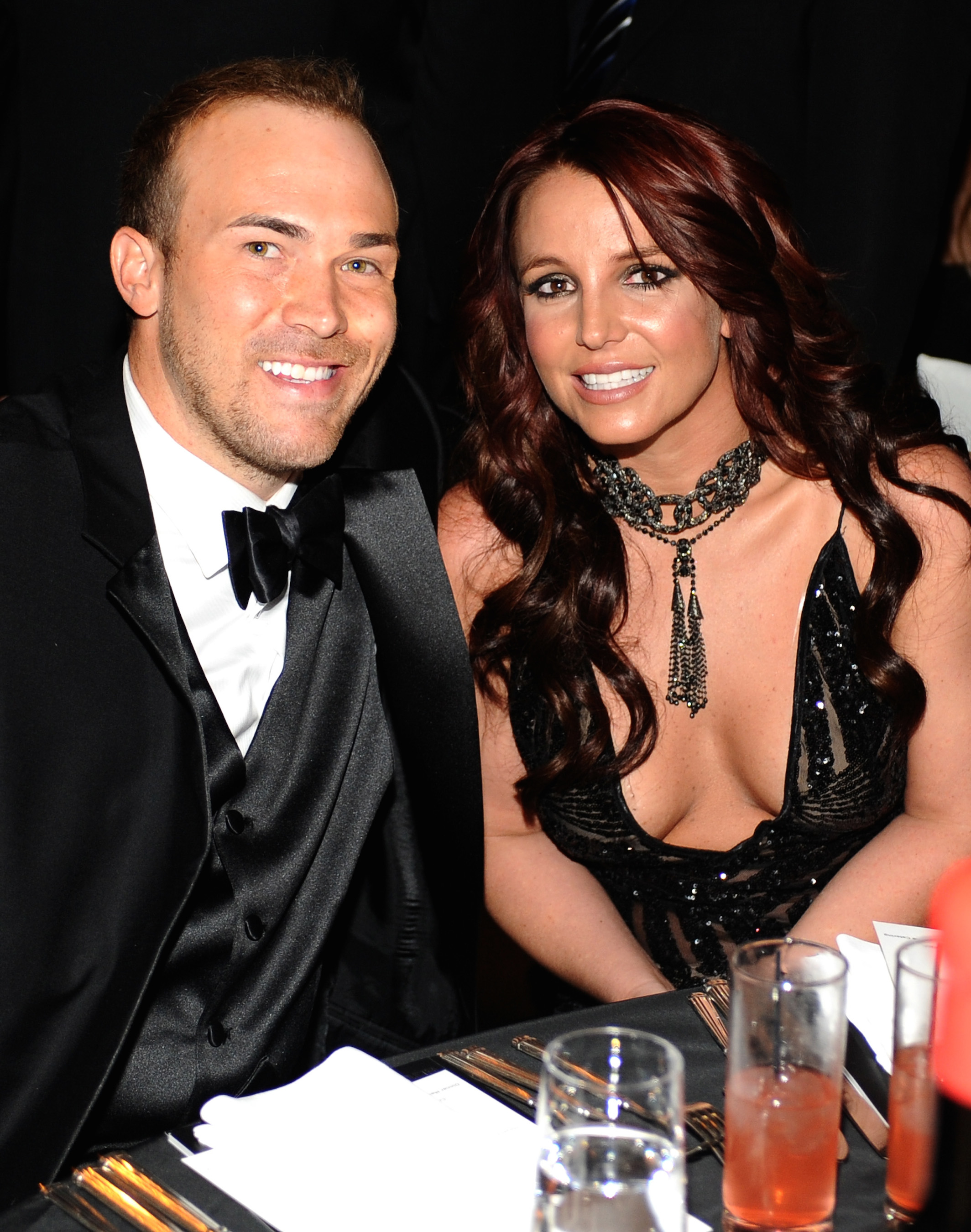 While on The Ellen DeGeneres Show, the prying continued regarding Spears' personal life. And the conversation finally landed on an argument Spears had with Lucado, which could've been a major red flag regarding where the relationship was headed.
"We were in a tiffy last night," Spears told DeGeneres.
"Let me help you," DeGeneres joked. "What are you fighting about?"
Spears then added that it's "his fault, of course" regarding why she was angry. And she then explained that Lucado failed to call her back when she asked him to. It took him six hours to get back to her.
"But we're fine now," Spears reassured. DeGeneres then pulled out her phone and acted as if she was ready to call and scold him herself.
"What's his number," DeGeneres joked. "I'm calling him."
"We're fine now, we're totally fine," Spears reiterated once again.
Spears ended up breaking up with Lucado due to his alleged cheating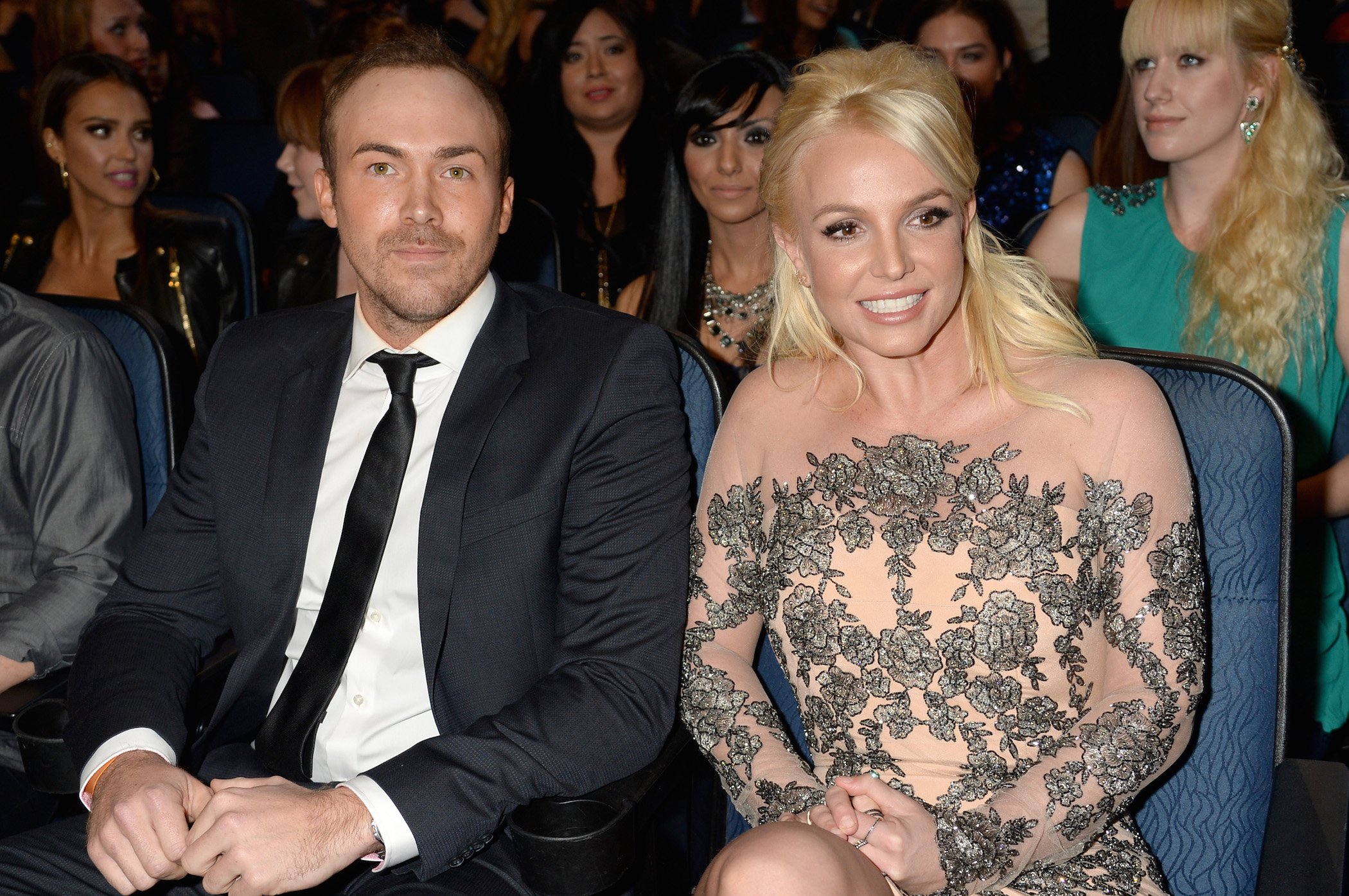 It seems Spears and Lucado's relationship didn't last. According to Daily Mail, Spears dumped Lucado after she found out he was cheating on her. Spears allegedly learned that there was a video showing Lucado kissing and dancing with another woman during their relationship.
"Ahhh the single life," Spears reportedly tweeted after the split.
According to insiders, Lucado was still in love with Spears and hoped to work out their relationship. But Spears seemed done after what she heard and saw, though she was reportedly upset with the news.
"She is heartbroken," the publication says a source told E! News. "She is in Vegas But she will get through it. She's a strong girl and he was never right for her."
Now, Spears seems happy with Sam Asghari, and she hasn't mentioned anything about wanting out of her conservatorship. But Lucado has commented on the #FreeBritney movement.
"If anyone knew the real Britney, they would know that she would rather be remembered for being the great mother she is rather than the artist she is," Lucado said, according to E! News. "And if anyone could see her interactions with her kids, they would know that there is no need for a conservatorship over Britney's personal life."
We're not sure if Lucado and Spears still talk now, but we doubt it considering they broke up years ago.
Check out Showbiz Cheat Sheet on Facebook!