'The Ellen DeGeneres Show': Camila Cabello Claimed She Was 'Single For 20 Years' Prior to Dating Shawn Mendes, But She Mentioned Another Ex
Camila Cabello and Shawn Mendes have become a power couple in the music industry. From their sultry songs together to the sweet way they discuss their relationship, it's clear the two lovebirds are absolutely smitten. And they're not shy about sharing their love.
Back in December 2019, Cabello visited The Ellen DeGeneres Show. And while talking about her relationship with Mendes, Cabello claimed she was "single for 20 years" before her current romance. Oddly enough, she mentioned another ex during the conversation, though.
Camila Cabello talked about her relationship with Shawn Mendes on 'The Ellen DeGeneres Show'
RELATED: Camila Cabello: Why She Refused to Sing 'Closer' for the Chainsmokers
Mendes and Cabello met years ago, and it's been a slow buildup to their romance. Glamour notes the two have been collaborating since 2018, and once "Señorita" hit in 2019, everyone had a feeling they were more than just friends. By July 2019, the two were showing their relationship off in the public eye, and they've been going strong ever since.
At the end of 2019, Cabello discussed Mendes with DeGeneres.
"You and Shawn — cute, cute, cute," DeGeneres told Cabello. It seems the comedian wants some credit for Cabello's relationship with Mendes, too. "I think I played a part in getting ya'll together," she added, "because ya'll were here in 2016. Do you remember that?"
"I remember that!" Cabello said.
Cabello then noted she and Mendes were both "babies" when it came to their feelings at the beginning of their relationship. "We were stupid," she added. "I think we both had a crush, but we were like, I don't know, being babies about it. But, we're grown now!"
Cabello mentioned an ex but also stated she was 'single for 20 years'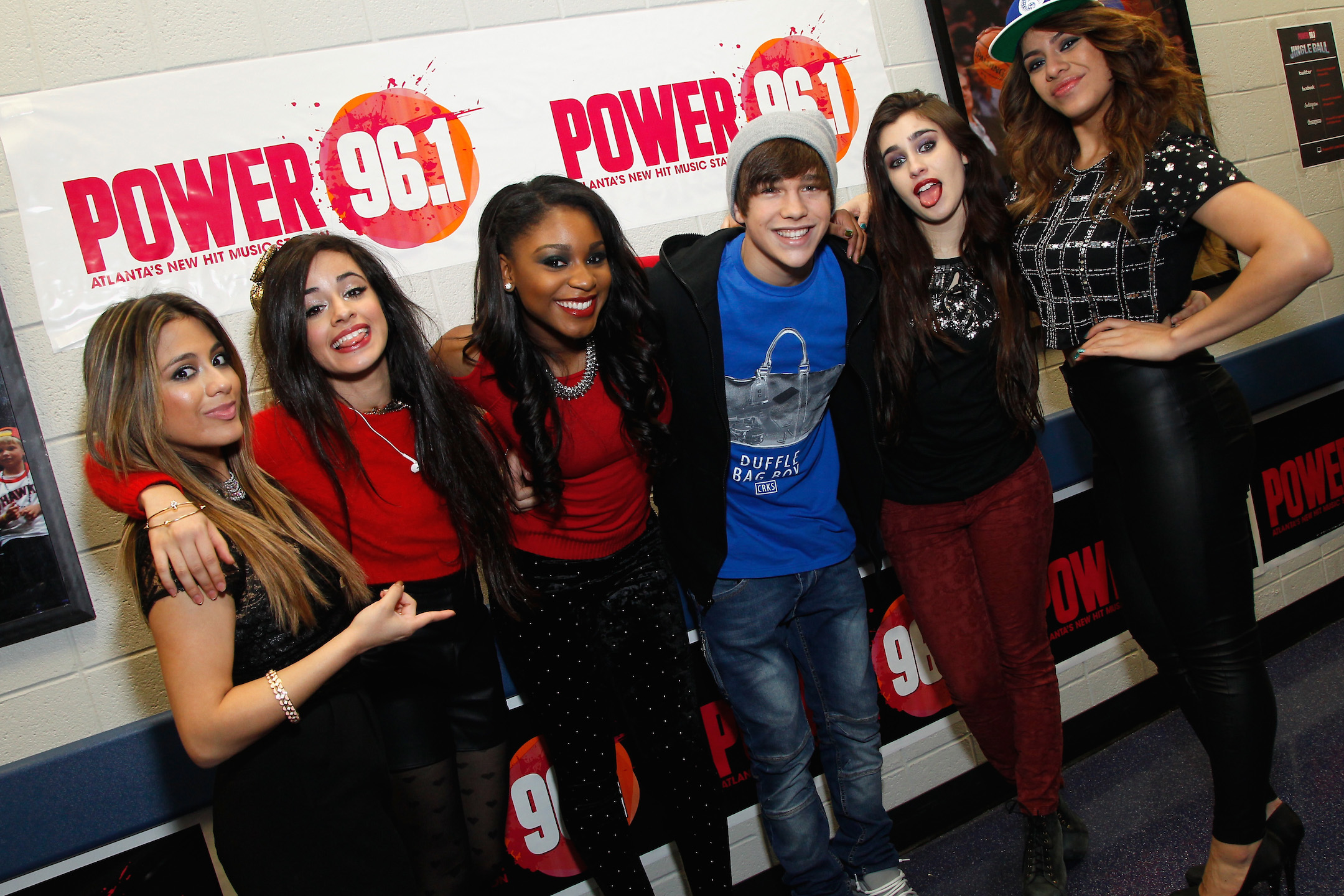 During her conversation with DeGeneres, Cabello noted the first time she met Mendes was actually during Austin Mahone's tour in 2014. They were both opening acts. Cabello dated Mahone that same year. Us Weekly reports Cabello confirmed it during Watch What Happens Live, and Mahone later tweeted another affirmation. "Like you guys didn't know already," he tweeted.
Unfortunately, the two couldn't make their relationship work. But there doesn't appear to be any bad blood between them.
While talking to the comedian, Cabello didn't mention her relationship with Mahone. Instead, she noted she was "basically single for 20 years" prior to dating Mendes, and she often wrote about love without really feeling the emotion herself.
Cabello then noted that her album, "Romance," was all about the feeling of love — and it was assuredly inspired by her new beau. "This time, it's just been a lot that's happened," she added. "I've fallen in love, and out of love, and in love."
Many fans love how Cabello ignores her past relationships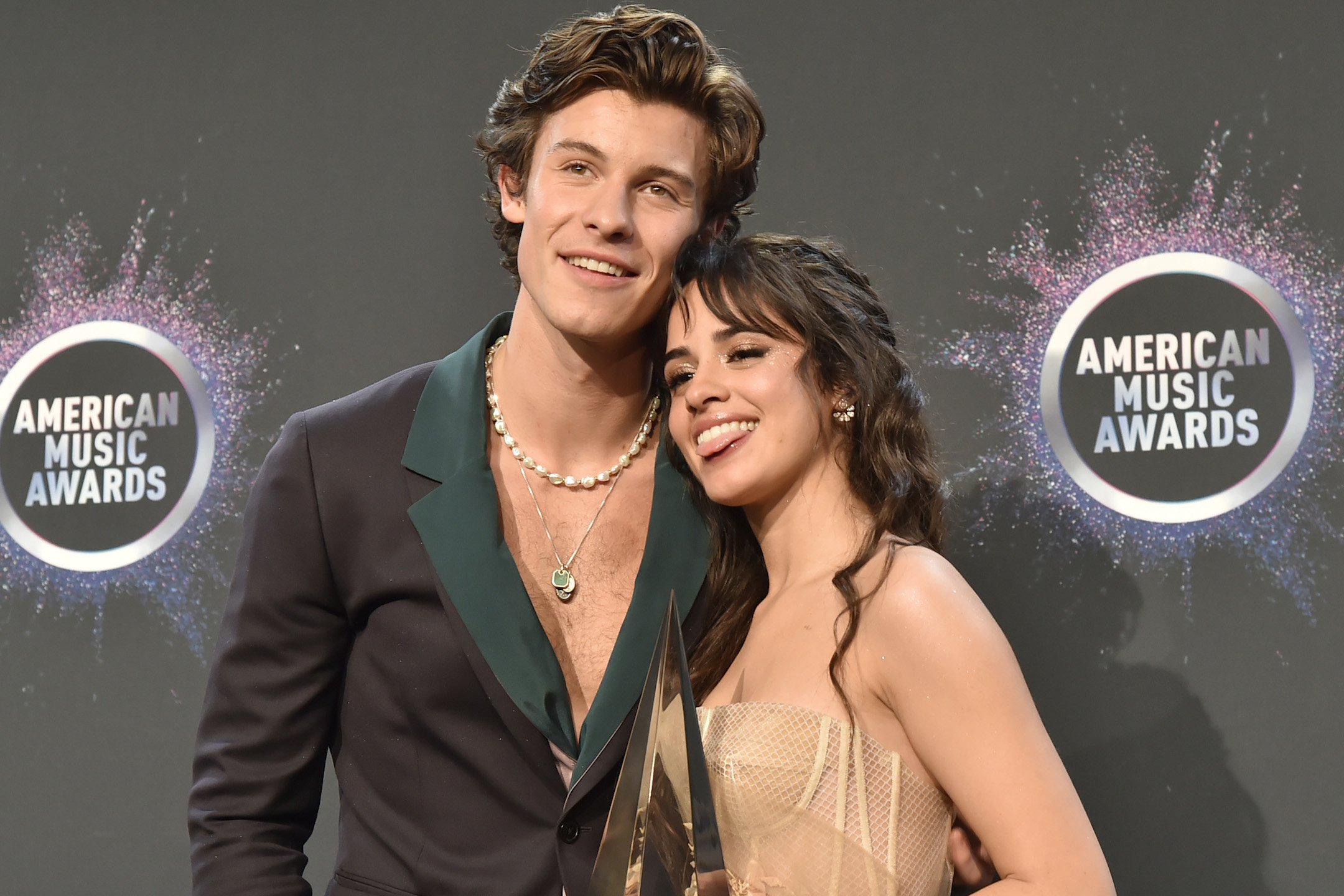 While Cabello and Mahone appear to be on fine terms, fans loved how she completely ignored her past relationship with him while talking about Mendes.
"'Single for 20 years' — she's had relationships, but obviously they don't compare to the one she has now," one fan commented on the YouTube clip. "I'm so happy that she's happy."
"Imagine dating being an ex and hearing her say, 'I was single for 20 years,'" another fan wrote.
"Camila: 'Single until 20.' Also Camila: 'I had a relationship when I was 16 'til 18. And it was my first love,'" another posted.
"When she said, 'I met him on the Austin … Ma… hone tour' siiiis didn't wanna say her ex's name," yet another added.
It's clear Cabello and Mendes are as happy as ever. No matter what happens between them, Cabello will no-doubt remember their romance.
Check out Showbiz Cheat Sheet on Facebook!