'The Ellen DeGeneres Show': Demi Lovato Said Wilmer Valderrama Told Her to 'Stay Away' Because She Was Underage
Demi Lovato is happily in love with Max Ehrich, and after a few short months of dating, the couple's engaged. We can't forget about Lovato's past dating experiences, though. The musician was seeing actor Wilmer Valderrama for six years before they finally called it quits.
Looking back, Lovato spoke about her relationship with Valderrama while on The Ellen DeGeneres Show. And she said she was "head over heels" for him before she was even of age.
Demi Lovato was with actor Wilmer Valderrama for 6 years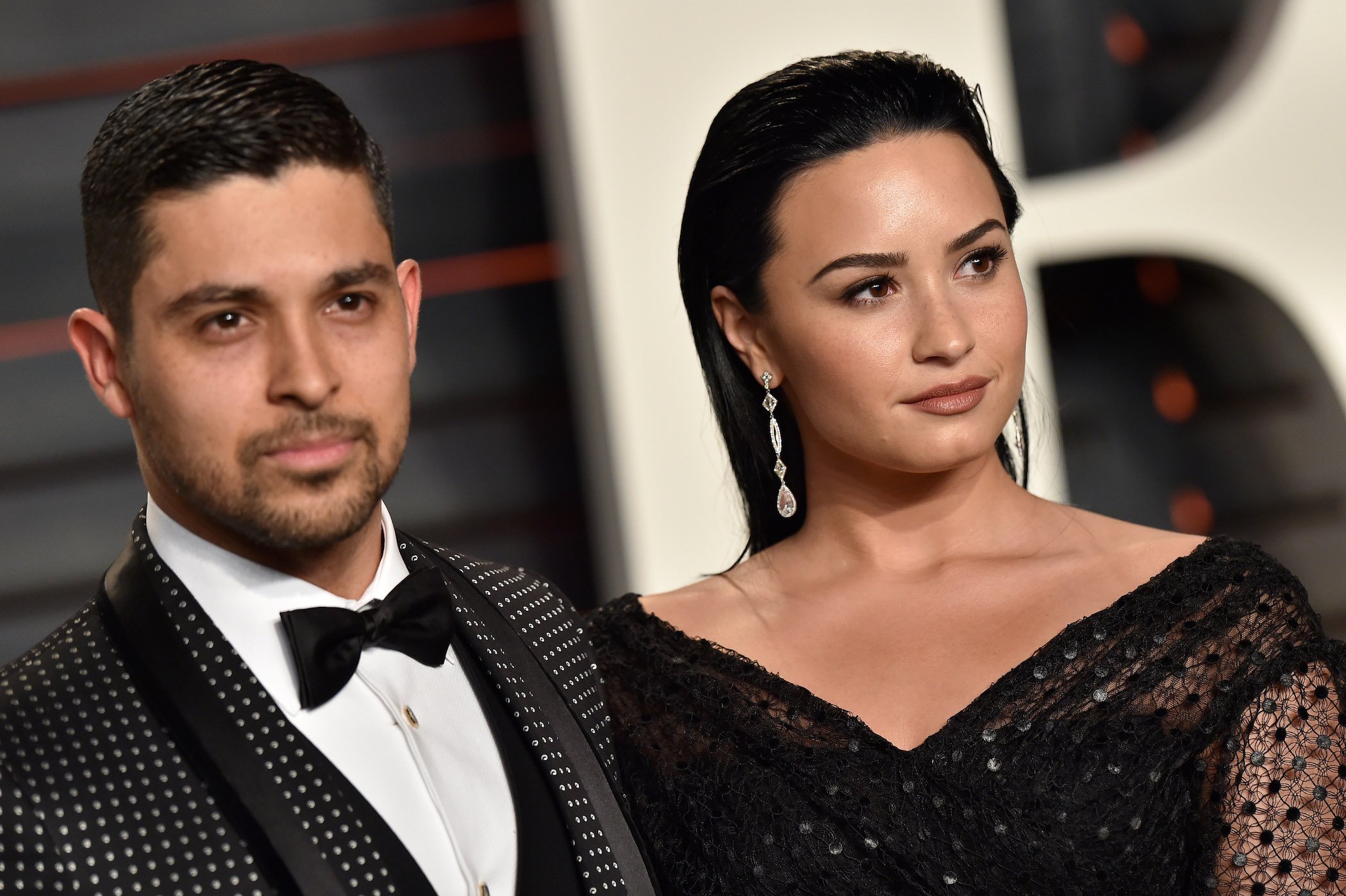 According to Elle, Lovato mentioned in her documentary, Complicated, that she met Valderrama back in 2010. She mentioned it was love at first sight for her, and she knew she wanted to date him as soon as she met him. They waited until she was 18 to date, though, as he's 12 years older than her.
"When I turned 18 we started dating," Lovato said. "I think it was love at first sight, we connected on a level that I've never connected with anybody before, he was just my rock, my everything."
The road was rocky for Valderrama and Lovato, though. Finally, they called it quits in 2016, and they announced their breakup on social media. "After almost six loving and wonderful years together, we have decided to end our relationship," the pair stated. And the statement ended with them noting they were "better as best friends" than lovers.
Despite the breakup, it seems Lovato and Valderrama really still are friendly, as Valderrama visited Lovato during her hospitalization in 2018.
Lovato went on 'The Ellen DeGeneres Show' in 2016, the same year as her breakup
While Lovato and Valderrama announced their breakup in 2016, it's clear Lovato went on The Ellen DeGeneres Show way before their split. While on the show, DeGeneres mentioned plenty about the romance.
"Your sweet boyfriend, Wilmer, he's fantastic," DeGeneres started. "And you sent out this Instagram, and you said something really, really sweet about him." DeGeneres then projected the Instagram post Lovato added of Valderrama.
"This beautiful man turned 36 today," Lovato's Instagram caption read. "I thank God every single day that this man came into my life for so many reasons." She then called him "incredibly, loving, funny" and "inspiring."
"Look at how handsome he is," Lovato told DeGeneres.
"He's very handsome," DeGeneres noted.
"He's so handsome!" Lovato exclaimed again.
Lovato mentioned Valderrama initially told her to keep away because of her age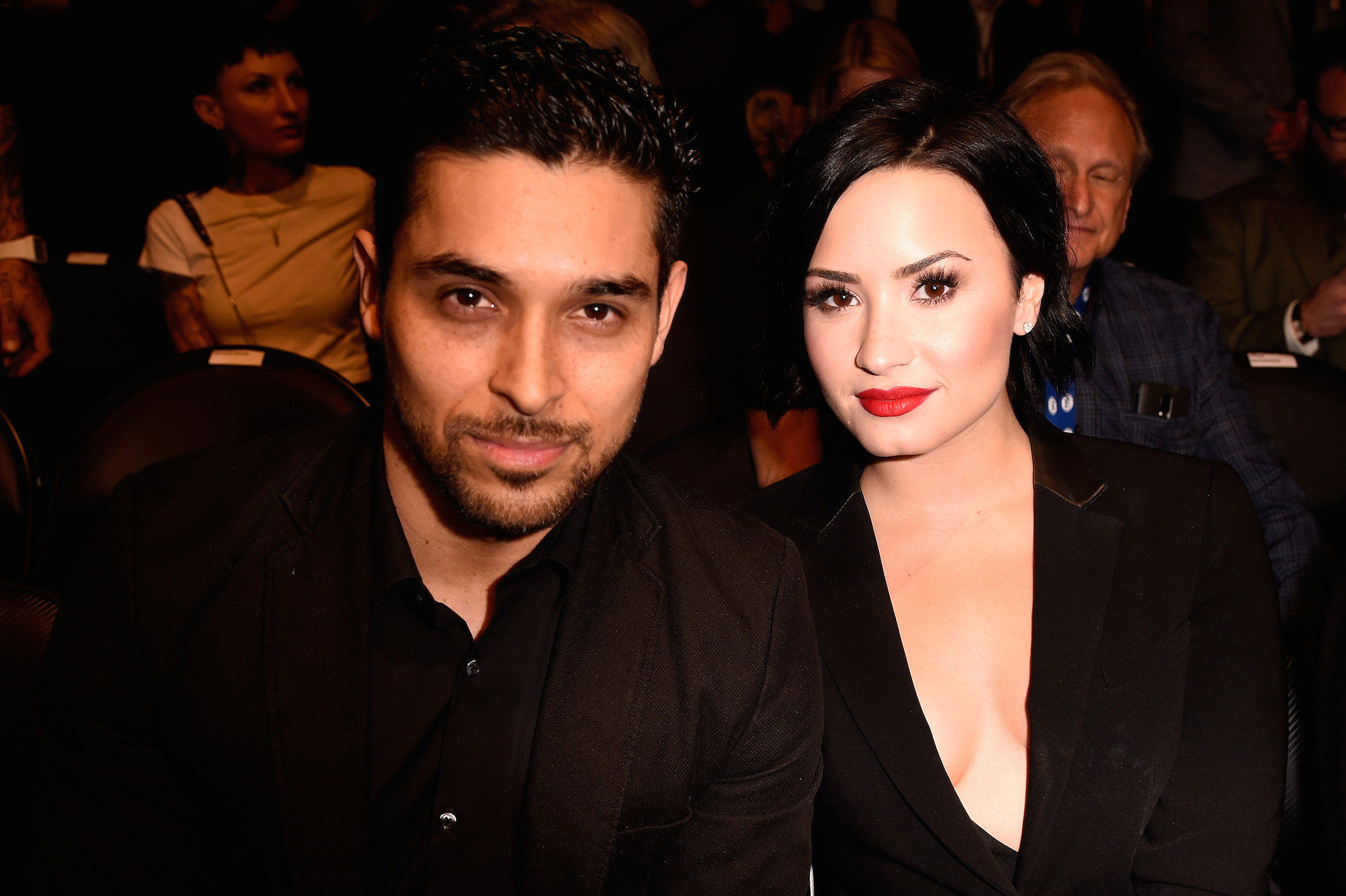 While the initial conversation between Lovato and DeGeneres regarding Valderrama was about the Instagram post, DeGeneres dug deeper into the relationship. And that's when Lovato noted Valderrama initially wanted nothing to do with her because of her age.
"Now, you've been together awhile, right?" DeGeneres asked Lovato.
"Yes," Lovato started. "I met him six years ago and we were friends at first. I mean, I was head-over-heels and he was like, 'Stay away until you're old enough.' And so then we've been off and on for about five and a half years."
DeGeneres then noted there's a "rumor" that Lovato was engaged. Lovato verified the rumor wasn't true, but she noted she'd be totally open to getting a ring from Valderrama at some point.
"I don't see a ring," Lovato joked. "I wouldn't mind if I saw one." And she noted that after being together for so long, she knows she wasn't going anywhere. But we know times changed.
It looks like Lovato finally got to see a ring — though this time, it's from Ehrich, who's right around her age. We're hoping her relationship can weather the current storm and that Ehrich's intentions are pure despite what his past tweets and videos revealed.
Check out Showbiz Cheat Sheet on Facebook!