'The Ellen DeGeneres Show': Ellen DeGeneres Called Demi Moore's Childhood 'Pretty Messed Up'
Demi Moore is giving fans an in-depth look into her life with her memoir, Inside Out. From Moore's marriages to Ashton Kutcher and Bruce Willis to her intense childhood, she leaves no stone unturned. And she discusses the memoir with Ellen DeGeneres on The Ellen DeGeneres Show.
It looks like DeGeneres read the memoir as well, as she verified Moore had a "messed up" childhood. Here's what she said.
Ellen DeGeneres mentioned Demi Moore's 'messed up' childhood
Moore has quite a story to tell, and she arrived on The Ellen DeGeneres Show in 2019 to talk about Inside Out.
"There's a lot of sharing in this book," DeGeneres starts. "A whole lot of sharing. … You talk about a lot of different things. Not just your childhood, which was pretty messed up, but you talk about your relationship with Bruce, your relationship with Ashton. Are you nervous?"
To that, Moore noted she's slightly nervous for anyone she mentioned in her memoir. But as for telling her tales, she's not nervous at all.
"I feel so good about the point of view," Moore explained. "I have no interest in blaming or villainizing anyone. The journey in the book is about overcoming." Moore also noted that her daughters saw a lot of things "differently" than how she described them in her book, but because everything was from her own point of view, it felt true to her.
Demi Moore detailed her difficult relationship with her mother in her memoir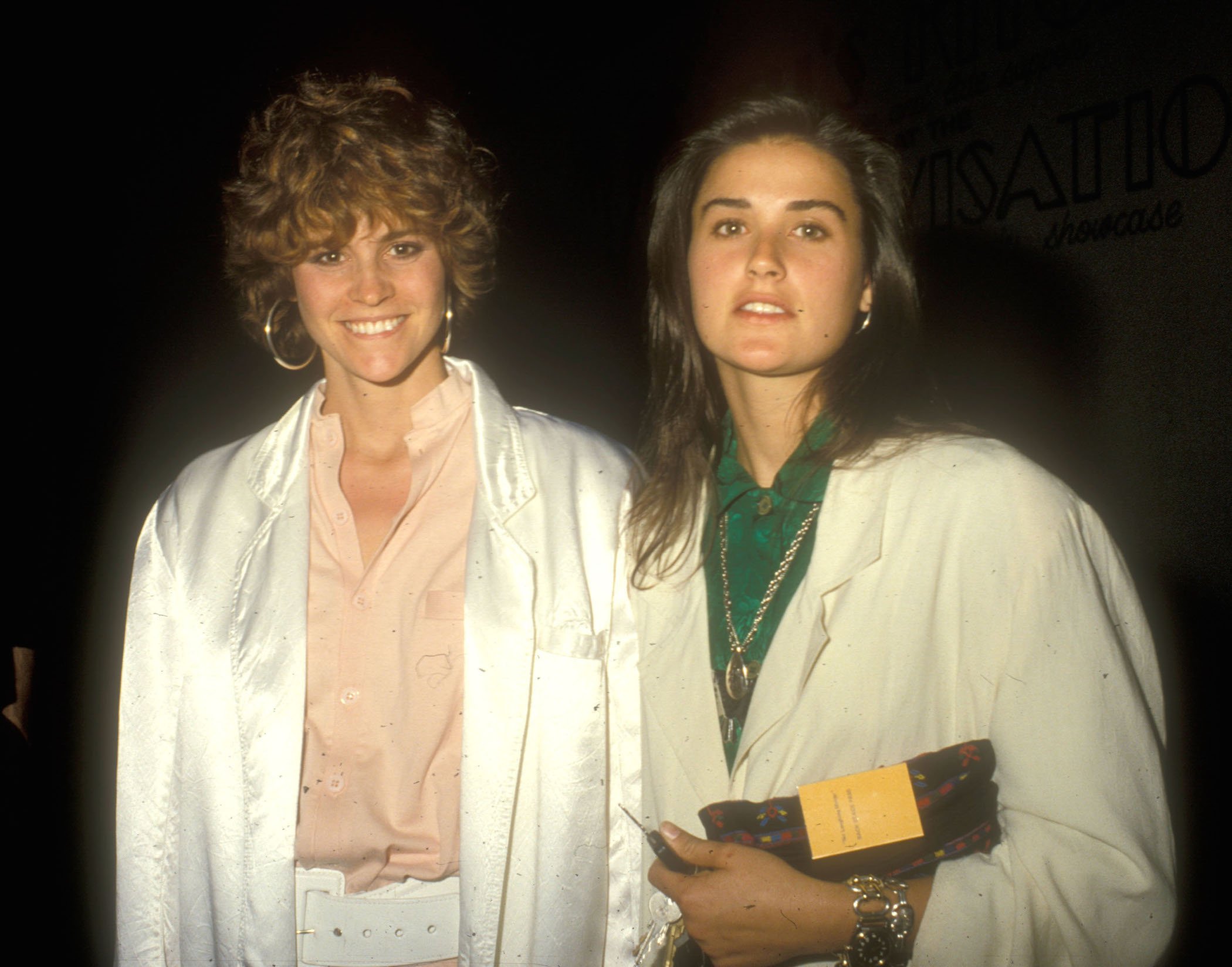 While Moore's descriptions of her marriages to Kutcher and Willis gained a ton of media attention, she also gave a difficult look into her childhood. According to Good Morning America, Moore's parents dealt with alcoholism, and they moved their family all across the country. Moore had a particularly difficult relationship with her mother, as her mother attempted suicide several times.
"I remember using my fingers, the small fingers of a child, to dig the pills my mother had tried to swallow, out of her mouth," Moore explained.
Not only that, but Moore also detailed how her mother, post-divorce, would bring her to bars when she was just 15 years old to get the attention of men. Moore explained how her mother brought home one man who raped her, and the man claimed her mother sold her for $500 "to be wh*red."
Moore doesn't believe her mother made a "straightforward transaction" with this man, though. "But she still — she still did give him the access and put me in harm's way," she said.
Moore also had a few revelations about her father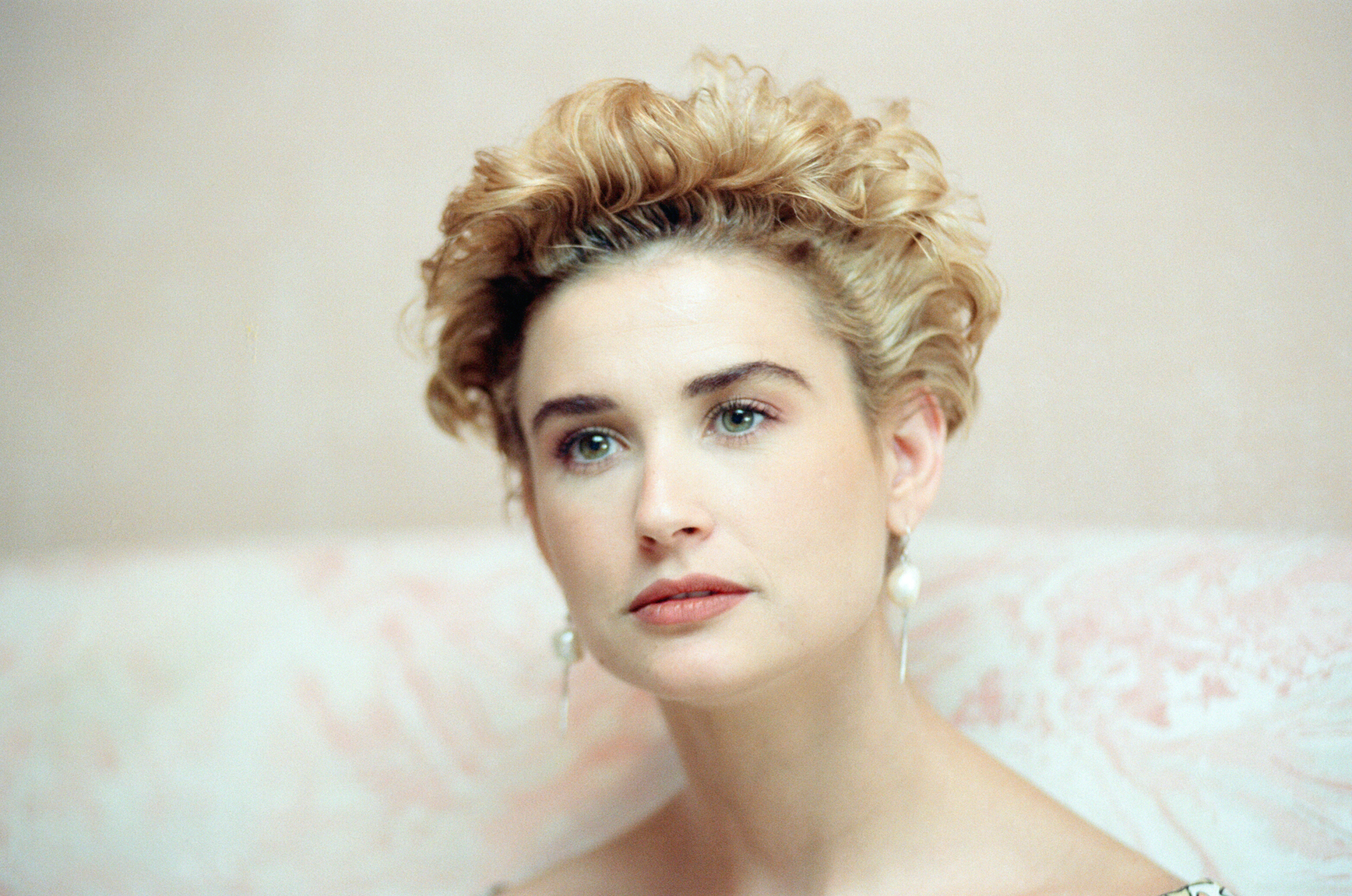 Not only did Moore give a number of personal details about her mother in her memoir, but she also discussed her father. According to Heavy, her biological father, Charles Harmon Senior, was left behind by her mother before Moore was born. Her mother then married Dan Guynes who raised Moore.
Moore told Vanity Fair how she found out that Guynes wasn't her biological father. "I saw my parents were married in February 1963," Moore explained. "I was born in '62. When I asked my mother, she said, 'Oh, that's a mistake.' I knew she'd been married before, but I didn't know anything else." Moore later asked her mom if Guynes was her biological father, and her mother said yes. But Moore's aunt later shared the truth with her when Moore visited her in Texas. She finally met her biological father.
"He was never involved in my life," Moore continued. "My mother left this man before I was born …. while she was pregnant. When I was born, Danny was there. That's why, for me, he's my father."
Moore doesn't seem to harbor any ill feelings toward her complicated family. And fans can learn way more by reading her memoir, Inside Out.
Check out Showbiz Cheat Sheet on Facebook!