'The Ellen DeGeneres Show': Ellen DeGeneres Reprimanded Demi Lovato for Calling Jimmy Fallon Her 'Favorite' Talk Show Host
We've been keeping up with The Ellen DeGeneres Show for years, but Ellen DeGeneres is in trouble now. Staff from her show report unfair treatment from production, and it's led many to wonder if DeGeneres' show will continue at all.
Now, we're looking back at old interviews from the show. And we can't forget when Demi Lovato visited back in 2017. While laughing with DeGeneres, the comedian pointed out that Lovato said Jimmy Fallon was her favorite talk show host instead of DeGeneres. Here's what happened.
Ellen DeGeneres is in hot water for the production team of 'The Ellen DeGeneres Show'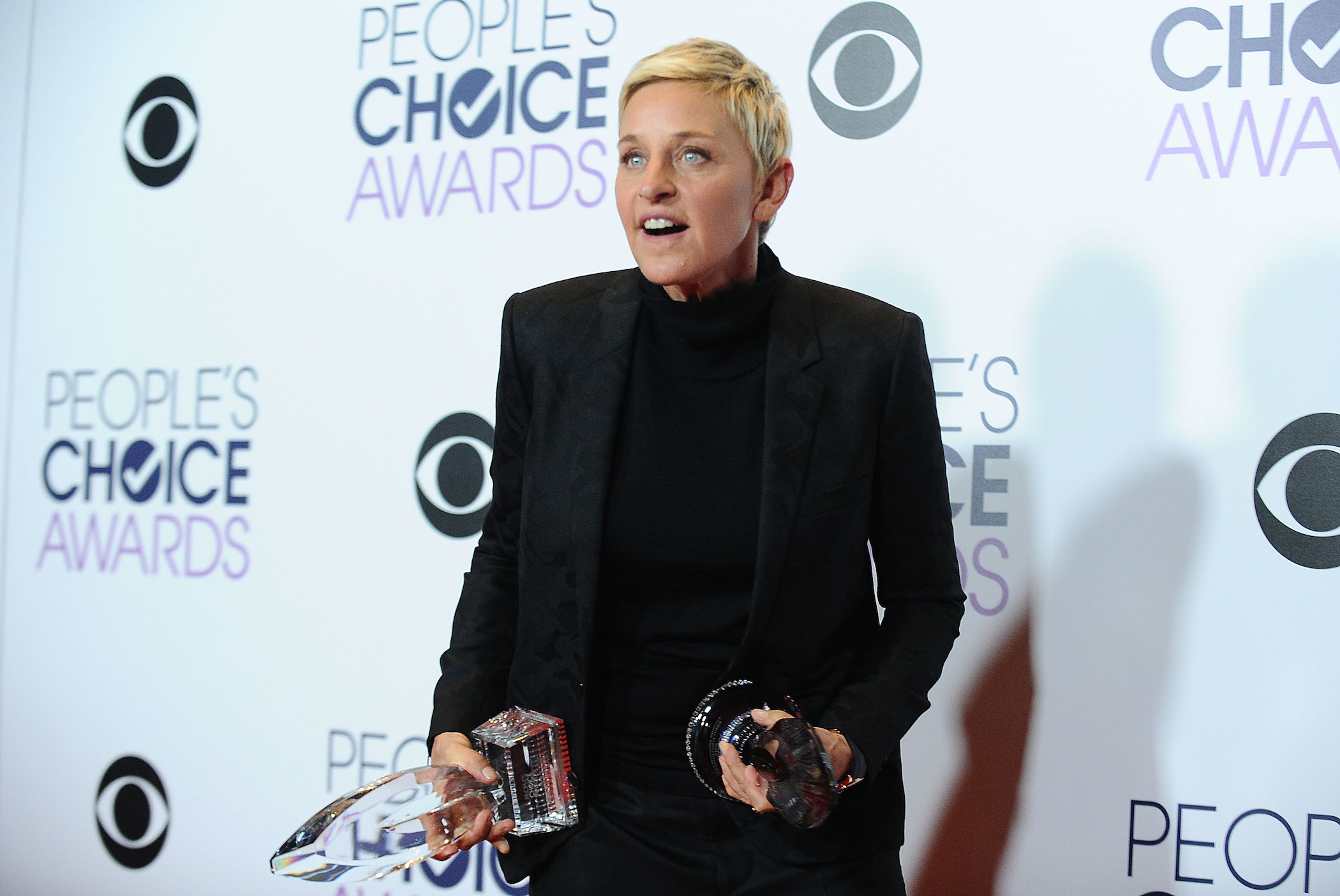 While many knew DeGeneres as the funny comedian on daytime TV, staff from her show took to the media to explain what it's really like working for her talk show. According to Buzzfeed News, staffers claimed the lead producers of the show created a toxic work environment. Allegations included "racism, fear, and intimidation" from the producers.
Production aside, DeGeneres herself has been discussed unfavorably. Page Six noted DeGeneres visited the Australian Today show in 2013, and former producer for the show Neil Breen shared his bizarre experience.
"[Ellen DeGeneres'] producers called us aside … and said, 'Now, Neil, no one is to talk to Ellen. You don't talk to her, you don't approach her, you don't look at her," Breen said. He then added that he couldn't say for himself whether DeGeneres is a "nice person" or not. "But I can tell you the people who worked with her walked on eggshells the whole time, and the whole thing was totally bizarre," he noted.
DeGeneres welcomed Demi Lovato to her show back in 2017
Despite the rumors about DeGeneres, Demi Lovato seems to have a good report with the comedian. She's appeared on her talk show several times to talk about relationships, life difficulties, and, of course, her music. And she visited The Ellen DeGeneres Show back in 2017 for plenty more laughs.
"I'm told to ask these questions — I don't care," DeGeneres prefaced her conversation with Lovato regarding Lovato's album, "Tell Me You Love Me." "But, supposedly there's a song about Nick Jonas in here. And, because you just claimed to be so honest, I feel you should be honest with that answer."
Lovato laughed off the question and avoided answering any romance rumors regarding her and Jonas at the time.
"Well, you're just best friends," DeGeneres continued. "You and Nick are friends. So he plays songs for you and you hear his songs that he writes and you play songs for him as friends do."
Lovato concluded the conversation with, "You don't care," and she laughed off the accusations.
DeGeneres called Lovato out for her appearance on Jimmy Fallon's show
After DeGeneres finished calling Lovato out for her possible romance with a Jonas brother, she moved on to making fun of Lovato for what the singer had to say on The Tonight Show hosted by Fallon.
"I like you so much and you always tell me how much you like me, right?" DeGeneres asked Lovato.
"Yes! I love you," Lovato reassured.
"But, then I'm watching Jimmy Fallon the other night …," DeGeneres starts before getting cut off by Lovato crying "no" and claiming she can "explain" what she said. DeGeneres then cuts to a clip of Lovato on The Tonight Show.
While talking to Fallon, Lovato told him, "I love being here. This is my favorite."
"No!" Lovato cried to DeGeneres once the clip was over. "No, my favorite in New York," Lovato corrected — but DeGeneres wasn't buying it.
"Did they edit that part out?" DeGeneres sarcastically asked.
"They edited it out," Lovato reassured. "You know how talk shows work. They talk, and they cut you off."
DeGeneres didn't seem to trust what Lovato was saying, and she then made a few jabs at Fallon for cutting her off in a past interview when she actually appeared on his show as well. Either way, the interview banter seemed all in good fun. And fans also commented on the clip saying how infectious Lovato's laugh appeared to be.
In the end, it seems Lovato has nothing against DeGeneres' jabs. We'll have to see if she publicly speaks up for DeGeneres during the current difficult time for the show.
Check out Showbiz Cheat Sheet on Facebook!