'The Ellen DeGeneres Show' Finale Airing in May 2022
'The Ellen DeGeneres Show' is coming to an end. Here's when fans can catch the final episode of the show and who they can expect to see in the last season.
Fans of Ellen DeGeneres will sadly see the show come to an end. The star of the talk show has talked about bringing the show to a close, and now, it's finally happening. The Ellen DeGeneres Show is coming to a close after nearly 20 years of programming. Here's when The Ellen DeGeneres Show finale will air, plus what fans can expect with upcoming guests.
When is 'The Ellen DeGeneres Show' ending?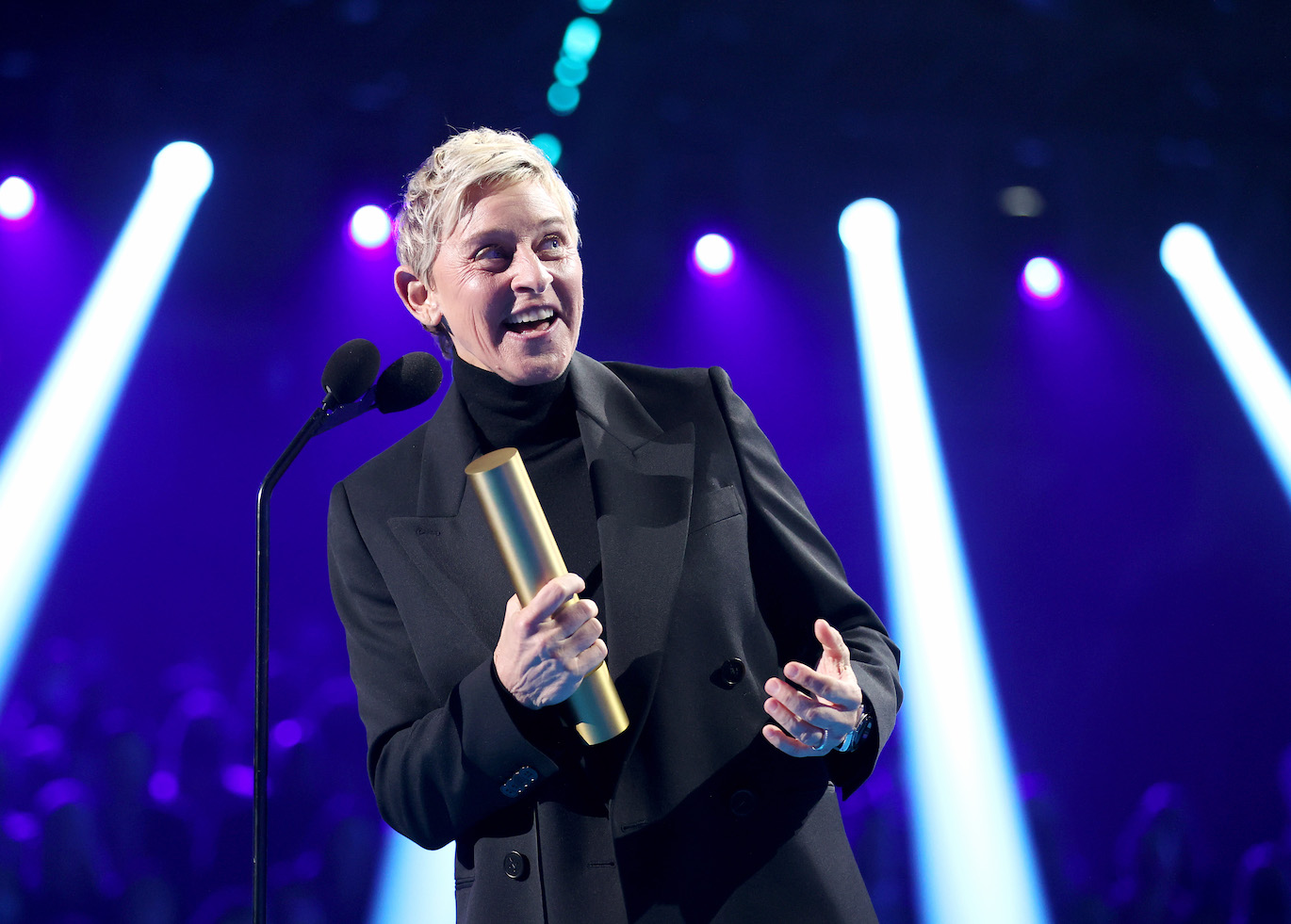 The Ellen DeGeneres Show finale will reportedly air on Thursday, May 26, 2022, according to Deadline. The show concludes after 19 seasons, first starting in 2003. People reports Ellen DeGeneres hosted over 4,000 guests over the course of the show's history.
She first announced that the show would come to an end in 2022 back in May 2021. DeGeneres explained she wanted "something new to challenge her," and she originally planned to stop the show after season 16.
"When you're a creative person, you constantly need to be challenged — and as great as this show is, and as fun as it is, it's just not a challenge anymore," DeGeneres told The Hollywood Reporter in May 2021.
Ultimately, production encouraged her to sign on to do the show for four more years when she argued to continue on for just one more year. Together, DeGeneres and production settled on three more years after season 16.
"So, we [settled] on three more years, and I knew that would be my last," she told The Hollywood Reporter. "That's been the plan all along."
The final season will feature a number of 'special guests'
The Ellen DeGeneres Show's final season will feature a fantastic lineup of special guests. Deadline reports guests include former First Lady Michelle Obama, Jennifer Garner, Channing Tatum, Serena Williams, Zac Efron, Adam Levine, Behati Prinsloo, Gwen Stefani, David Letterman, Diane Keaton, Kim Kardashian, and Portia de Rossi.
While Portia de Rossi, Ellen DeGeneres's wife, will make a guest appearance on the final season, she allegedly encouraged DeGeneres to leave the show behind back in 2018. The Hollywood Reporter reveals de Rossi wanted DeGeneres to call it quits while DeGeneres's brother and executives at Warner Bros. wanted the show to continue.
While there won't be any new episodes of the show airing after May 26, Deadline reports reruns of past episodes will continue to air on affiliate stations.
Check out Showbiz Cheat Sheet on Facebook!