'The Ellen DeGeneres Show': Jaden Smith Says He's Not Scared of 1 of Will Smith's Biggest Fears
Jaden Smith told Ellen DeGeneres he doesn't have the same irrational fear his father, Will Smith, has. Here's what it is.
Thanks to Red Table Talk, the Smith family has been in the spotlight more than ever. Will Smith and Jada Pinkett-Smith have two children together, Willow and Jaden Smith. And it seems Will and Jaden have an extra-special bond, as they've shared their close relationship on The Ellen DeGeneres Show.
Will once told DeGeneres one of his greatest fears while on the show. Years later, Jaden talked to the comedian without Will by his side — and he verified he doesn't share the same fear as his father. Here's what happened.
Will Smith and Jaden Smith appeared on 'The Ellen DeGeneres Show' together in 2013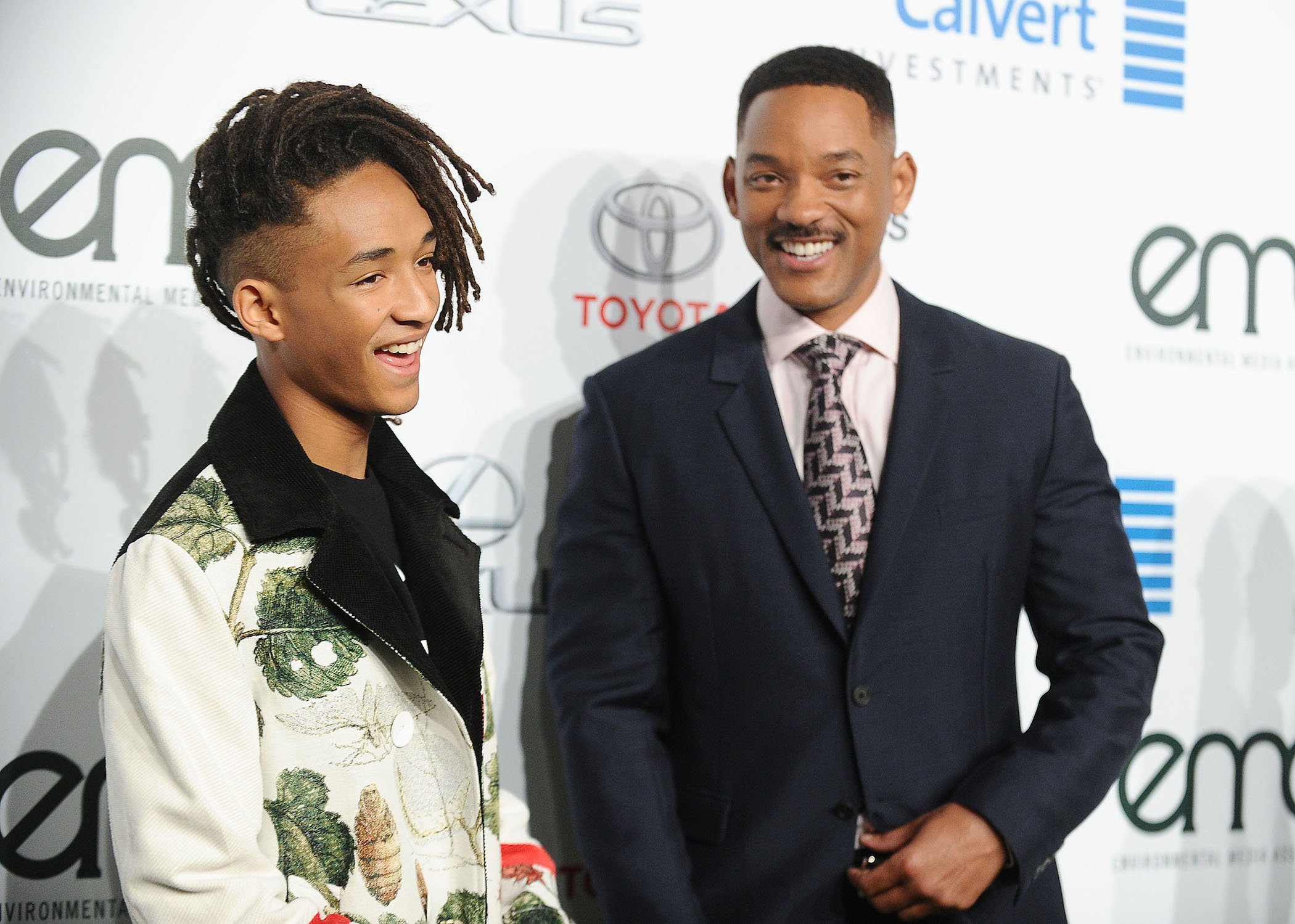 Fans adore the Smith family thanks to the candid nature of Red Table Talk. And back in 2013, Will and Jaden went on The Ellen DeGeneres Show to talk about family matters, their father-son relationship, and life on the big screen. Judging from their interview, it seems Will and Jaden have an incredibly loving and close relationship.
"I understand that you purposely try to embarrass Jaden as much as possible," DeGeneres joked to Will on the show.
Will stammered and tried to defend himself, but DeGeneres then projected a large image of Will hugging Jaden and making an embarrassing face. "You know, I love him, Ellen," Will noted. "You know, when you have kids and you love them and you're proud of them, you just want to kiss them in the mouth sometimes."
"I'm really happy that I have such a loving father," Jaden added, "but there's a time and place for everything that happens."
Will told Ellen DeGeneres he's terrified of mice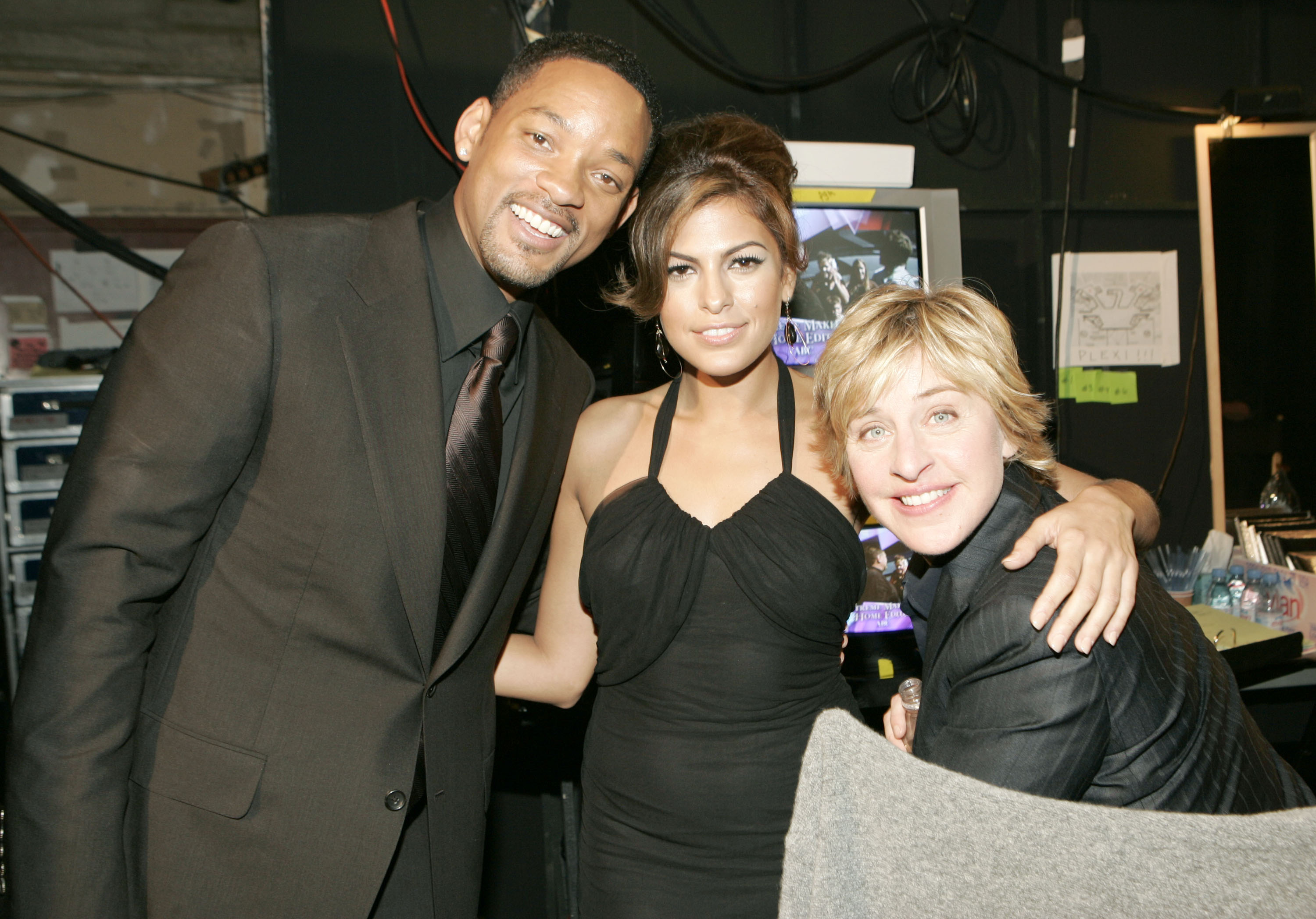 In the same 2013 interview, DeGeneres asked Will if he's scared of anything — and he had a surprising answer.
"You're a confident man, and you raise your kids with confidence," DeGeneres started. "Are you scared of anything? What is your fear?"
"Mice," Will confidently answers. He then goes into detail regarding his feelings about the tiny rodents and why he believes they're the worst of all. "I'm like, brave for my kids and I'm strong. If there's a mouse, Jada gotta deal with it," he added. "How about this — rats are OK or possum or something, but a mouse …." Will then screams in fake fear as if he saw one in the studio.
The actor then added that just talking about mice makes him nervous. "They can get you!" he exclaimed. "A mouse can get you."
DeGeneres then tried to convince Will that mice are "sweet and innocent," but he wasn't buying into it. The comedian then told the actor that the next time he visits the show, they were going to work on his fear.
Jaden told DeGeneres he's not scared of rodents like his father is
DeGeneres welcomed Jaden back in 2019, though this time, the 20-year-old arrived without his father. Jaden mentioned he was "so glad to be back" on the show after a long hiatus, as he had much to discuss with DeGeneres regarding his career and efforts to help the water crisis in Flint, Michigan.
While speaking to the comedian, the Smith family skydiving trip was also discussed. And Will's fear of mice was brought up, too.
"Are you scared of mice?" DeGeneres asked Jaden.
"I'm not scared of mice," Jaden verified. But he then looked all around him in the studio just to make sure production didn't surprise him with any rodents. "I'm not not scared of mice, though," he added. "I'm not overly scared of mice as he is, but it's like, I wouldn't like to see a bunch of mice right now, Ellen. I'll be honest with you. If I saw a mouse right now, I would be scared. I'm going to be honest with you."
However, Jaden then reiterated that his mouse fear is like that of "the average person" and isn't anything like his father's phobia. And he noted that it's OK to be scared of mice.
"No, it's not," DeGeneres joked. "They're just little innocent creatures."
We're sure if Will ever comes back on The Ellen DeGeneres Show, he's in for a cruel joke by the comedian, as she certainly hasn't forgotten what he told her.
Check out Showbiz Cheat Sheet on Facebook!