'The Ellen DeGeneres Show': Khloé Kardashian Called Herself a 'Polygamist' for Having a Boyfriend While Divorcing Lamar Odom
Khloé Kardashian has quite a complicated past. While fans of Keeping Up With the Kardashians know her best for her on and off relationship with Tristan Thompson, we can't forget that she was once married to Lamar Odom. And before her divorce was finalized in 2015, she was ready to give love another shot with new men.
Here's what Kardashian told Ellen DeGeneres about feeling like a "polygamist" for dating while in the middle of a divorce.
Lamar Odom's cheating and substance abuse led to his divorce with Khloé Kardashian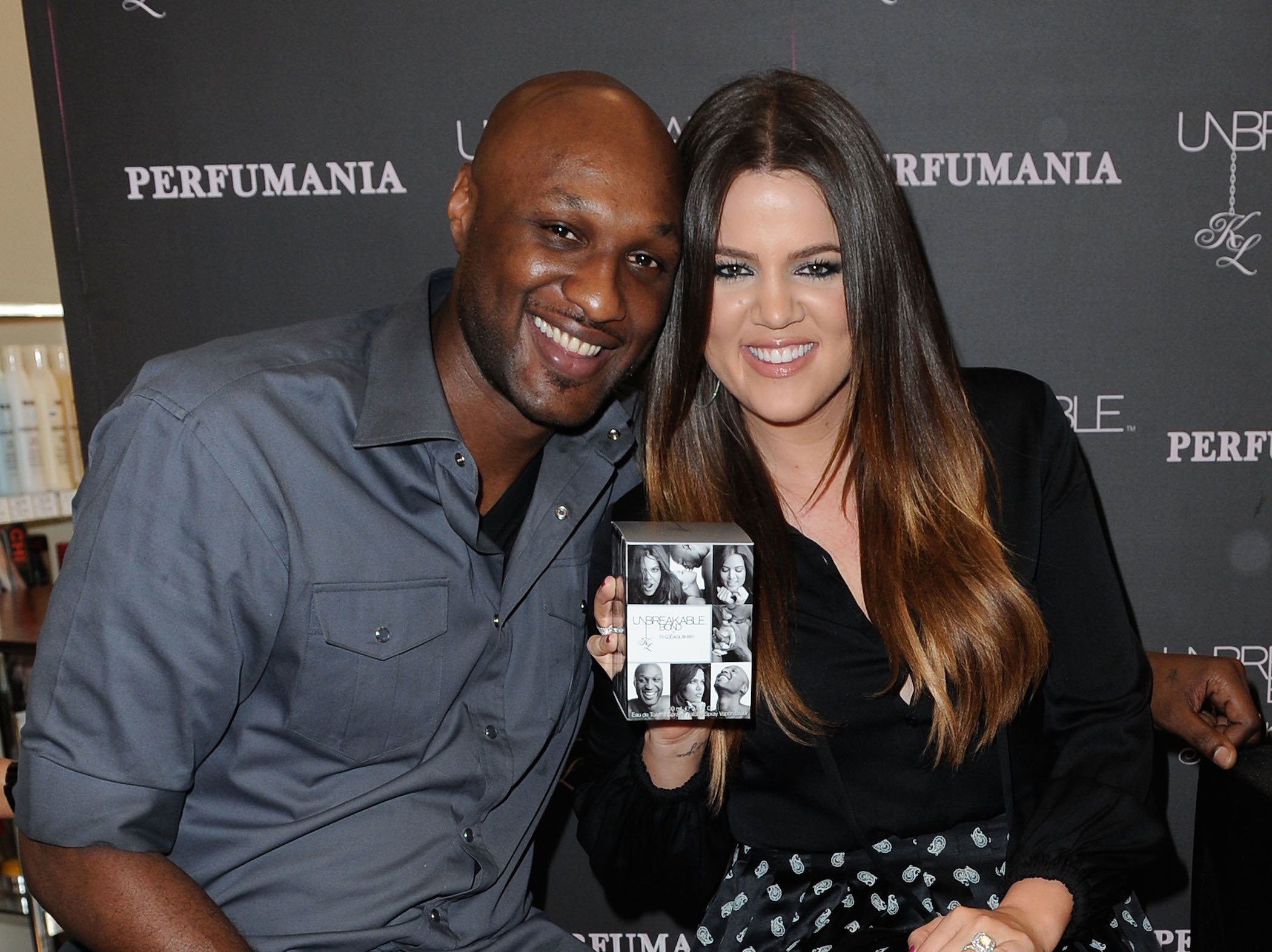 Odom and Kardashian seem to be on OK terms now, but their relationship proved difficult. The two married just one month after first meeting in 2009, and they appeared to have a happy marriage for multiple years. Unfortunately, by 2013, Kardashian had enough. It seems Odom's substance abuse and cheating scandals made her want to take a step back.
Back in 2013, Odom was arrested for a DUI, E! News reported. While the public was just starting to understand the extent of Odom's substance usage, Kardashian reportedly was ready for a new beginning.
"She wants a fresh start," a source told E! News. "It wasn't any easy decision, but at the end of the day she's not going to stay with someone who refuses to get help."
Substance abuse aside, Odom also was allegedly cheating on Kardashian during their marriage. "I never speculated cheating … so I didn't know about cheating … until before the DUI," Kardashian told Howard Stern. "It is humiliating on any level, but I found out he was cheating on me the majority of our marriage, I just didn't know."
Kardashian talked about her divorce on 'The Ellen DeGeneres Show'
Kardashian visited The Ellen DeGeneres Show in 2015, and the topic of Odom's coma came up. CBS Sports notes Odom went into a coma after a drug overdose, and he later explained he had "12 strokes and six heart attacks" during this time.
"Yes, he went into a coma," Kardashian explained to DeGeneres. "He's been in a coma for three days. He's out of it. The power of prayer to everybody, we're so thankful, because I really do believe. The prayers and everything have helped so much."
Kardashian then explained that Odom was off of the machines that "helped his organs," but he still had a long way to go, as he needed to relearn how to walk and feed himself.
"I know that you were planning on getting divorced, but you put that to, at least, a pause. You hit pause on that," DeGeneres added.
"Well, I'm there helping him, and I love him, and I've always loved him," Kardashian added. "And that will never change. And I just feel like it's a really insensitive thing to fast-forward the divorce."
Kardashian joked that she was a 'polygamist' for dating James Harden during divorce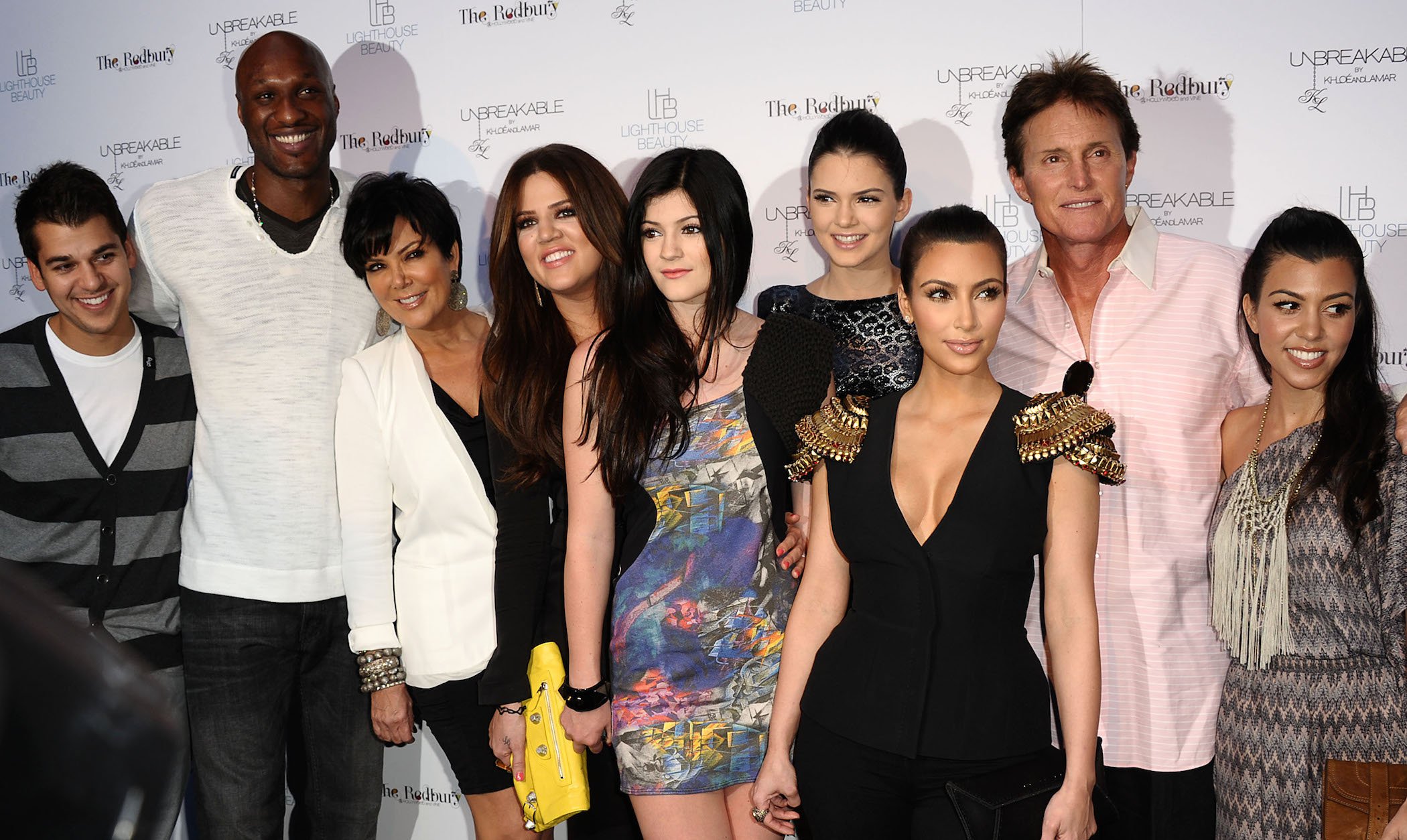 As the conversation with DeGeneres continued, Kardashian's new relationship was mentioned.
"I have a great boyfriend who's understanding," she told DeGeneres. But she then admitted that the situation between Odom and her partner at the time, James Harden, was "unique."
"I'm just gonna say I'm part of polygamy now," Kardashian joked. "I have a husband, I have a boyfriend. That's a way easier thing to say."
"OK, you're a polygamist," DeGeneres agreed.
"I'm a polygamist," Kardashian confirmed.
"No, I think that's many husbands, isn't it?" DeGeneres then corrected. "No, you have to marry your boyfriend in order to be a polygamist."
All jokes aside, it seems Kardashian's relationship with Harden didn't last. And Odom wishes Kardashian nothing but the best now that all the drama has passed. But it seems Kardashian is all-in with Thompson, so perhaps polygamy isn't actually in her future.
Check out Showbiz Cheat Sheet on Facebook!