'The Ellen DeGeneres Show': Khloé Kardashian Said She Would 'Eat' Her 'Emotions' Due to Trauma and Grief
We're all familiar with the Kardashian/Jenner family. While Keeping Up With the Kardashians is coming to a close, we're sure we'll continue to see them in interviews and on social media. And in the past few years, it's Khloé Kardashian who's made a serious splash.
Kardashian's been through a lot with her family and her personal life. And she debuted serious weight loss a few years back. When on The Ellen DeGeneres Show, she even explained that her emotional eating stemmed from personal traumas.
Khloé Kardashian talked about 'Revenge Body' on 'The Ellen DeGeneres Show'
Kardashian has made her health and fitness a priority for the last few years, and she's shown off her results on social media and through her show, Revenge Body. The show is designed to help those who want to attain their ideal physique after going through something difficult in their life. And Kardashian discussed the concept on The Ellen DeGeneres Show back in 2017.
"It's actually not a competition," Kardashian reassured DeGeneres when she's asked how her show differs from other weight loss-based reality shows. "All of these people have gone through different journeys in their life, and they're stuck from different reasons. … I'm taking these people and trying to get them out of these holes but teach them the tools but to make them happy from the inside out.
Kardashian then explains that Revenge Body is all about revamping the "mind, body, and soul" for a more fulfilling life.
She's gone through a number of struggles in the public eye
Critics and fitness experts alike have their own opinions regarding Revenge Body and Kardashian's approach to health. But it's clear this project is quite personal.
Back in 2009, Kardashian was married to Lamar Odom after just one month of getting to know each other. The basketball player and the starlet even had their own reality series about their marriage in 2011. But they couldn't make their marriage work. Kardashian filed for divorce in 2013, and it seems Odom's substance abuse issues were a serious issue for both of them. Not only that, but Odom was also unfaithful to Kardashian during their marriage.
Even earlier in her life, Kardashian lost her father, Robert Kardashian Sr. According to E! News, Kardashian even brought up this major loss on Revenge Body. She explained to a contestant that she experienced a major "spiral" after her father's death.
Now, we know Kardashian has gone through even more hardship with Tristan Thompson. The two have a child together, but Thompson was unfaithful to Kardashian during her pregnancy.
Kardashian told DeGeneres that she'd 'eat' her 'emotions' while grieving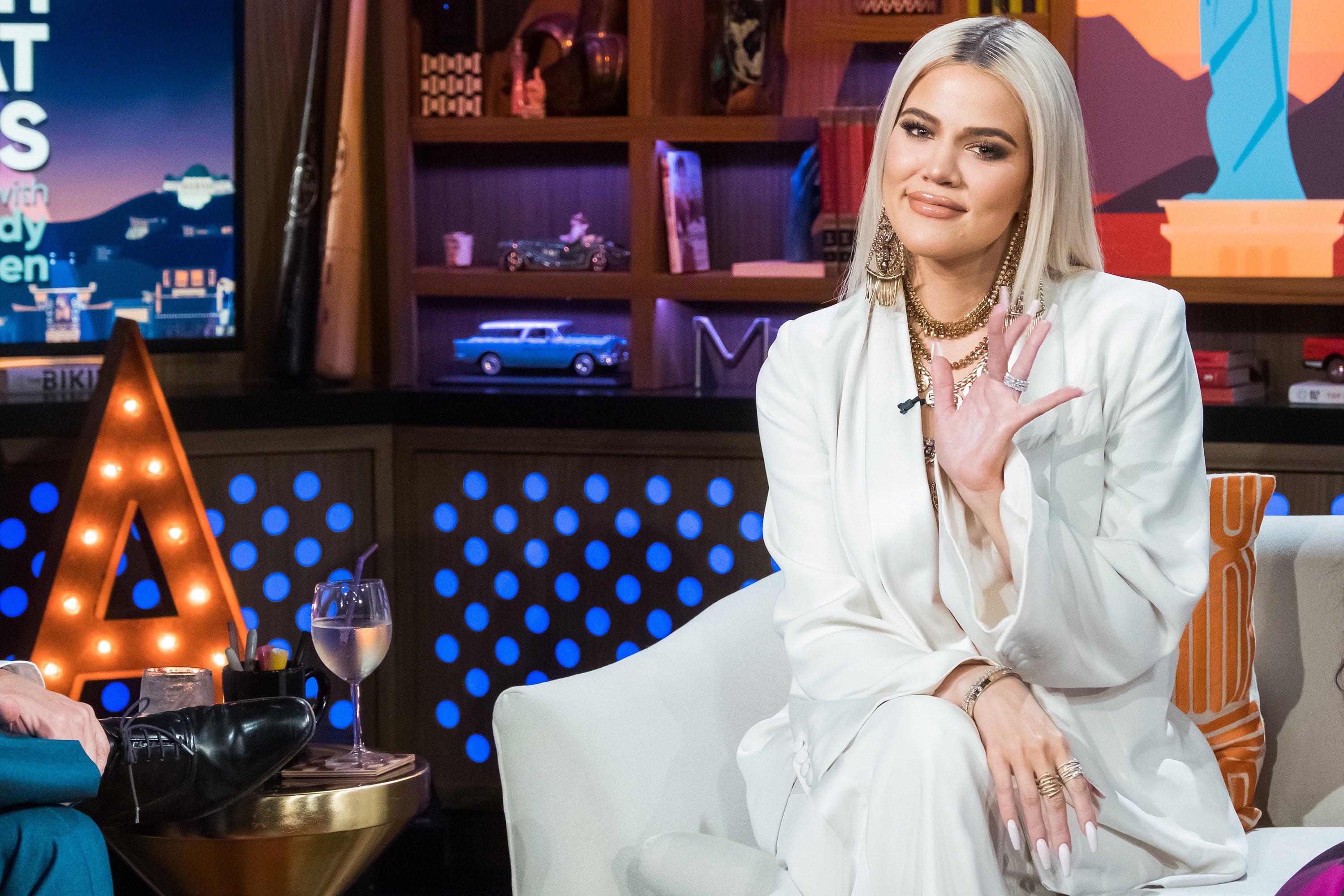 While on The Ellen DeGeneres Show, Kardashian got real about her reasoning behind her new workout routine and healthy eating journey. And it seems her past turmoil has everything to do with it.
"That's really how this happened for me," Kardashian told DeGeneres. "I've had to find my happy again, but it was more from the inside out, and once that happened, everything just kept rolling. … I realized through my dad's death and through my divorce, I always would eat my emotions. And that was something I didn't realize I was doing. Every time I was said or stressed out, I would eat, eat, eat."
Kardashian then said post-divorce from Odom, going to the gym proved to be a major stress-reliever. "And then I realized this is a way of dealing with stress instead of just eating the three pizzas I secretly just ordered."
It seems like Kardashian is in a better place now despite the ongoing drama that occurs with Thompson. And we're hoping she's found better coping mechanisms for any hard times ahead.
Check out Showbiz Cheat Sheet on Facebook!